Jodi Blankenship

,

MSN, RN

Assistant Professor of Nursing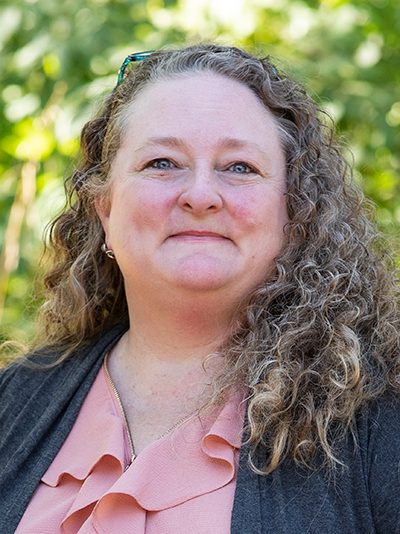 The nursing department welcomed Jodi Blankenship as an assistant professor of nursing in 2022. She arrived with eight years of nursing experience, most recently working the previous year as a clinical faculty member for Linfield's and George Fox's nursing programs.
Prior to that, she was in Portland serving as a simulation faculty member and instructor at the University of Portland (2018-20), a pediatric registered nurse at Providence St. Vincent Medical Center (2018), an RN at Doernbecher Children's Hospital (2017-18), a charge RN at the Providence Child Center (2014-17), and a charge RN at the Robison Jewish Health Center at Cedar Sinai Park (2013-14).
Jodi earned a master of nursing education degree from Capella University in 2021 and a bachelor of science in nursing degree from Oregon Health & Sciences University in 2013. She lives in Banks with her husband, Bill, has five adult children (Libby, Cameron, Tiffany, Mathew and Bradley), and attends church at New Life Baptist in Hillsboro. She enjoys traveling, playing in the surf, and tandem skydiving.
Education
BS, nursing – Oregon Health & Science University
MSN, nursing education – Capella University