Mary Peterson

,

PhD, ABPP

Vice President of Academic Operations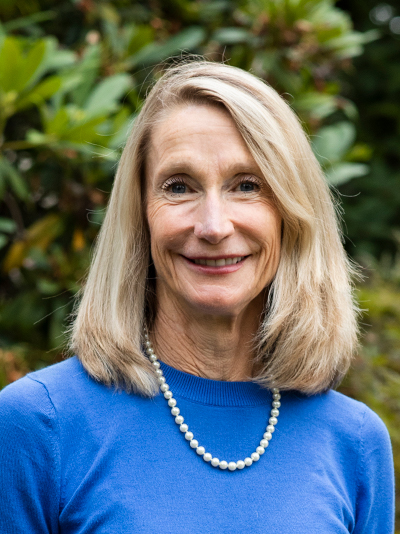 Mary Peterson was named vice president of academic operations in 2023 after serving as dean of behavioral health sciences and as program director of the Graduate Department of Clinical Psychology, where she also received the Graduate Teacher of the Year award.

She holds a master's degree in communications from the University of Cincinnati and master's and doctoral degrees in clinical psychology from the California School of Professional Psychology. She's board certified in clinical psychology and received a presidential citation from the American Psychological Association in 2018 for her public service work.
Her professional interests include involvement in federal education advocacy and public service on professional boards, including the Oregon Psychological Association and several healthcare organizations. 

Peterson's hobbies include cycling and skiing with her family, reading, exercising, and spending time with her extended family.