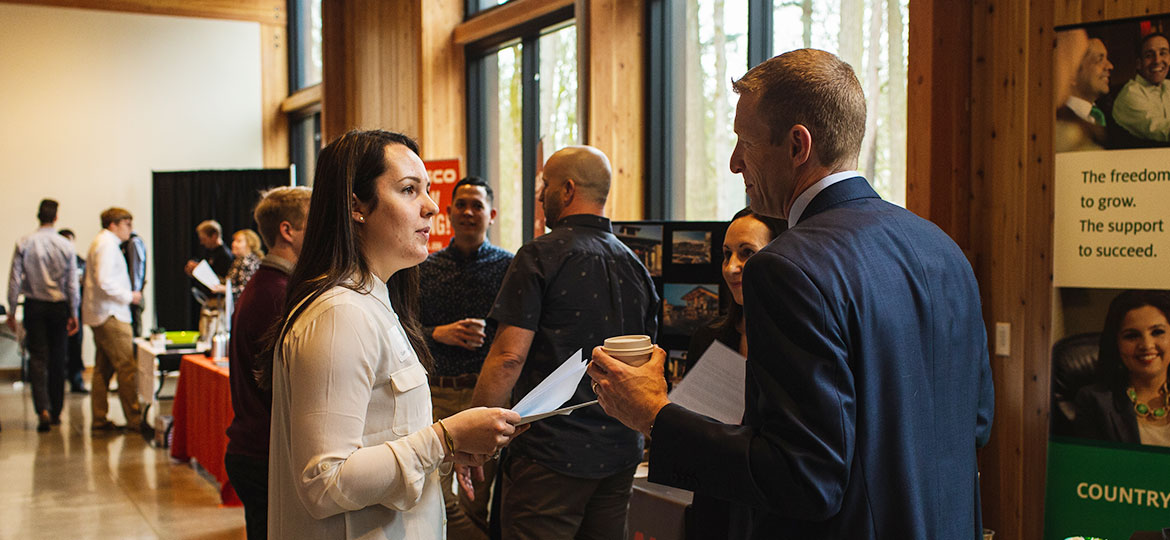 Career Services for Alumni
Resources
Once a Bruin, always a Bruin! As a former student at George Fox, you are entitled to the following job and networking resources our office offers.
Handshake: Use this online tool to search for jobs, internships or volunteer opportunities. New to the platform? Check out our instructions on how to get started with Handshake.
Career Coaching: Are you a recent grad? We offer free career coaching to those who graduated from an undergraduate program on the Newberg campus within the past year.
Resumes, Cover Letters and CVs: Craft your resume, cover letters and CVs using the guide on the Career & Academic Planning Center's career page.
Opportunities to Connect
As a George Fox alumnus, you are an exceptional resource for current students. Here are a couple of ways you can contribute to our mission and help students bridge the gap between college and career:
Alumni Ambassadors

Give back by joining this group, created to support the Career and Academic Planning Center by:

Offering information on internship opportunities or expectations at your organization
Providing information on current skills required for entry-level college-degree jobs in your industry
Providing information on career trends in your professional field

As an ambassador, you may also participate on an information panel, present in the classroom in a specific major/field, participate in mock interviews with juniors and seniors, and be available for career informational interviews and/or job shadows.

Interested? Complete this Alumni Ambassadors Google Form to sign up.

Recruit or Employ Students

What better way to support students than by offering them job or internship opportunities? Learn how you can connect with current students by visiting our Employers page.
Find Fellow Alumni
George Fox alumni can be found around the world, putting their education to work in diverse areas. They are teachers, nurses, doctors, CEOs, accountants, ministers, musicians, scientists, writers, editors, actors, engineers, designers and artists.
Select a major of your choice and check out where our alumni work. This is a great way to make connections and build your network (must log in with a LinkedIn account).