Career Planning
Table of Contents
Crafting Your Resume, CV and Cover Letter
Resumes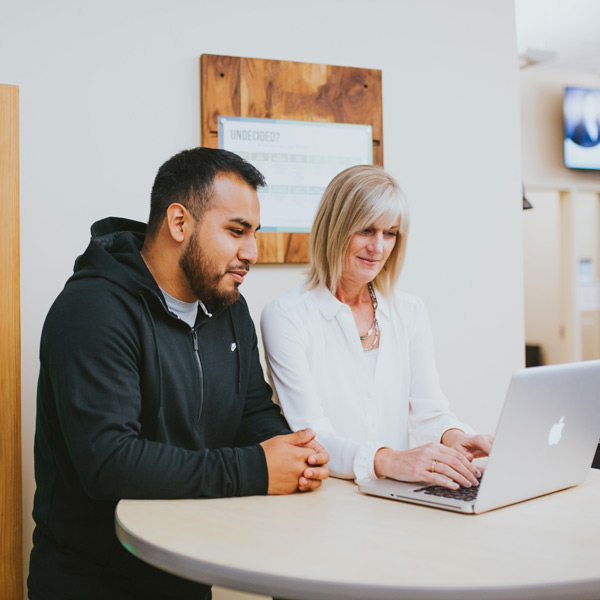 Landing a great job or internship starts with a great resume. Each industry has different requirements, so creating your unique resume for the position is critical.
There are several areas on a resume that should remain consistent, and these general formatting tips can help you with that. Highlighting your accomplishments within your resume is a must, and using action verbs is a smart practice.
Utilize this template to begin the process of building your resume based on current best practices and standards.
CVs
Three major differences between a CV (curriculum vitae) and a resume are the length, the purpose and the layout. A resume is a brief summary of your skills and experience over one or two pages; a CV is more detailed and can stretch well beyond two pages.
A CV has a clear chronological order listing the whole career of the individual, whereas a resume's information can be shuffled around to best suit the applicant. The main difference between a resume and a CV is that a CV is intended to be a full record of your career history, while a resume is a brief, targeted list of skills and achievements.
Most students do not have enough experience, publications or presentations to justify creating a CV, but we are available to assist in this process if you feel you need one.
Cover Letters
The cover letter works as a complement to your resume. It articulates your skills and experiences in a more personable way through letter-writing. Usually, the best cover letters have good grammar and are short and straight to the point.
A good cover letter format should include three components:
Salutation paragraph: Creates interest and states why you are writing
Connection paragraph: Connects the job requirements with your experience on your resume
Call-to-action paragraph: Wraps up your letter by giving the employer their next steps in contacting you.
Quinncia
Quinncia is an innovative AI product aimed at helping students enhance their resume content and improve employment opportunities. This virtual guide will offer feedback and recommendations to help you correct formatting issues, identify which key details should be highlighted in your content, and present your information the way a potential employer would view it.
Calling and Career Courses
We offer three one-credit courses that focus on your personal and professional development as you prepare for your life after graduation.
Discover Your Calling (CPAS 214): A course focused on self-discovery and understanding in relationship to vocational calling, values, interests, strengths development and personality. Educational and career pathways are examined through examination of major selection and clarifying one's calling.
Internships: Finding, Landing and Succeeding (CPAS 216): The purpose of this course is to teach and equip students to effectively identify, pursue and obtain quality experiential learning experiences across various academic disciplines as an enhancement to their academic experience.
Navigating College to Career (CPAS 318A & 318B): This course focuses on developing an awareness and understanding of your professional identity while cultivating practical skills and tools to market yourself to potential employers.
Finding an Internship/Job
Handshake: Our Online Career Services Platform
Discover internship options through searching by major
Search for internships on and off campus targeted to George Fox students
Connect with employers and students who previously worked for those companies through the comment function on postings and information sessions
Prepare for a successful search by viewing and enrolling in upcoming workshops and career labs
Current undergraduate students already have an account. Log in with your username and password.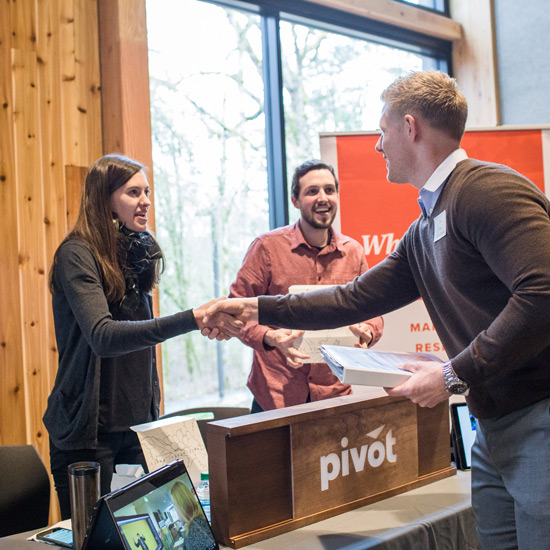 Networking
Almost 70% of jobs are found via networking, so networking is a key way to land your next internship or job. These relationships can be developed at any number of places, including:
Special on-campus events with industry professionals
Company-related events off campus
Your parents', friends' or alumni's networks
Informational interviews through lunch or coffee
Career fairs
Adult Degree Student
Resources
We offer the following online career resources for our adult degree program (ADP) students. All these resources are available to ADP alumni using their George Fox email address.
Search for jobs, internships or volunteer opportunities through

Handshake
Craft your resume and cover letters for your job application by using the resources offered above
Network with George Fox alumni on

LinkedIn