Contact the Career & Academic Planning Center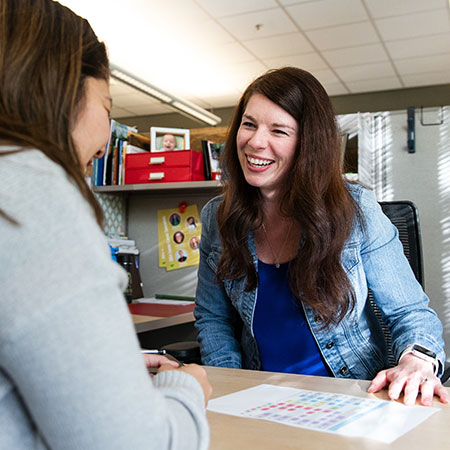 Our Role
At George Fox, we are committed to preparing each student spiritually, academically, and professionally to think with clarity, act with integrity, and serve with passion.
Here in the Career and Academic Planning Center, we are committed to nurturing you as an individual, guiding you toward academic excellence, and are here to partner with you as you navigate challenges and achieve milestones during your time at Fox.
Through collaboration with faculty, staff, employers and alumni, we're here to prepare you to not just graduate on time, but to support the discovery and achievement of your academic, career and vocational goals.
Our Staff
Our staff includes career and academic planning coaches who help students plot their course at George Fox and beyond. You can schedule both career and academic appointments with any of our CAP (Career and Academic Planning) coaches in Handshake. Select the topic you want to discuss, the type of appointment, and an available coach.
While you are free to meet with any of our coaches, each one serves as a primary coach for our various undergraduate majors.
Meet Our Staff