Maintenance Requests
Maintenance requests are for work that requires repair or maintenance of existing facilities/assets in order to keep them in a specified state.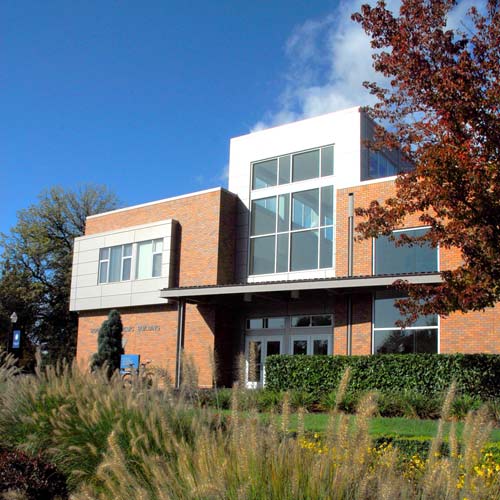 Campus Facilities
Only building monitors and alternate building monitors assigned to that building are eligible to create maintenance requests for campus buildings. To report a maintenance concern in an academic area, contact the building monitor or alternate responsible for that building. Use this Building Monitors and Alternates list to see who oversees each space.
Immediate Action Required
If you spot a problem needing more immediate action, contact plant services during business hours at 503-554-2010, or Campus Public Safety after business hours at 503-554-2090.
We strongly prefer that maintenance requests be submitted first, unless the request is an absolute emergency. Do not contact individual maintenance personnel at plant services.
Office hours
8 a.m. to 4:30 p.m. during the academic year (August through April)
7 a.m. to 3:30 p.m. during the summer (May through most of August)
Student Maintenance Requests
Students living on campus can submit maintenance requests directly through their housing portal for their individual living spaces. Call the plant services office if immediate attention is required. 
General Maintenance Requests
When reporting a maintenance need, please give specific information. We need to know:
Who is calling/reporting
What the problem is (be specific and detailed)
Where exactly the problem is (building, room, and location within the room). Visit our Building Maps page for more details.
Phone number of someone to contact if we need to follow up
Plant services is divided into individual departments based on different areas of expertise, so report each maintenance need individually. For example, if a restroom has a leaky faucet and a burned out light bulb, enter those issues as two maintenance requests.
Priority of Requests
Plant services prioritizes maintenance requests as they are received. For example, repairing a broken water pipe is more urgent than fixing a dripping faucet. Emergencies such as a broken water pipe must be called in to the plant services office (or Campus Public Safety after hours) so that we can respond immediately.
In addition, student residential areas (living areas) receive a higher priority than office spaces (work areas). Call the plant services office if you have not received an automated email within a reasonable timeframe. Visit our Timeframe Expectations for Maintenance Requests page to learn more about the prioritization of jobs.
Emergency Requests
For situations that need immediate attention, we will respond as soon as humanly possible. Emergencies include fire, flood and natural disasters. However, situations that lead to larger issues also need to be called in, such as spilled items on carpet that can stain.
Call the plant services office during business hours (or Campus Public Safety after hours) if you have an emergency request.
End-of-Day Requests
Maintenance requests submitted electronically after 3 p.m. will not be processed until the next day.
Project Requests
Information on submitting a project request (and what constitutes a project request) can be found on our Project Requests page.