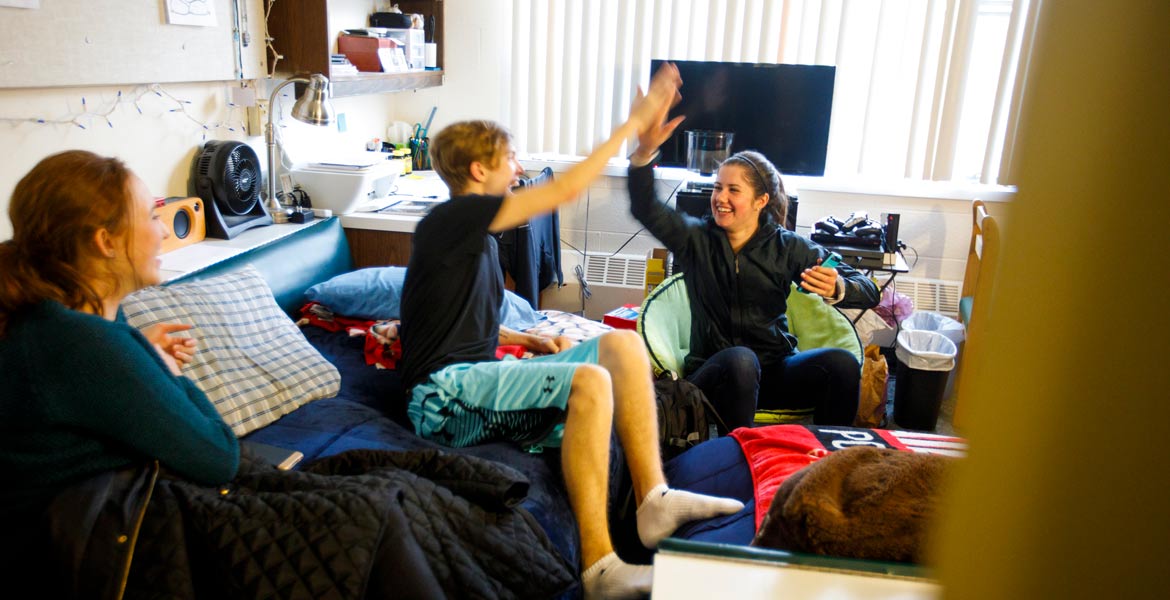 Housing Maintenance for Students
Have a clogged drain? Seeing ants in your living area? Locked out of your room?
No worries. You've got this! Below we offer steps to take care of issues that come up and safety guidelines to follow. This is your home away from home, and we in plant services have recommendations so you can take ownership of your space.
If you encounter a problem you can't resolve, feel free to contact plant services (503-554-2010) during business hours or Campus Public Safety (503-554-2090) after business hours.
Immediate Attention Needed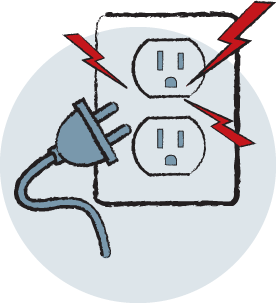 If an emergency situation arises, call the plant services office (503-554-2010) during business hours or Campus Public Safety (503-554-2090) after business hours.
The following are examples of situations that require an immediate phone call:
Fire or Safety Hazard
Smoke detector is not in working order (chirping, battery missing, etc.)
Missing fire extinguisher (and/or only partially full)
Emergency lights not in working order
Sparks coming out of an outlet
Broken window, door or door locks
Problem with entry into a building (door not locking, card reader, etc.)
Slip or trip hazard (spilled liquid or other fluids, carpet issue, etc.)
Water Hazard
Roof leak
Broken pipe
Toilet overflowing
Guidelines & Recommendations
Maintenance Requests
Plant services makes every effort to keep the campus in good condition. Normal wear and tear does occur and repairs are necessary. Students are responsible for reporting damages or maintenance needs promptly so repairs can be scheduled and made in a timely manner.
If you need to make a maintenance request, follow the steps below using the Housing & Community Life Portal:
Log in to the Housing & Community Life Portal
Select "Maintenance Requests" from the main menu
Click on "New Job" at the bottom of the page
Select the appropriate room space and enter all the required information to complete the maintenance request. Remember to be specific about what the problem is and where the problem is located (room and location within the room).
Include as much detail as possible to assist technicians in being able to address your request quickly and efficiently. The more specific you are, the better we can assist you.
Plant services is divided into individual departments based on different areas of expertise, so report each maintenance need individually. For example, if the bathroom has a leaky faucet and a burned-out light bulb, enter those issues as two maintenance requests.
Living Areas Cleaning Schedule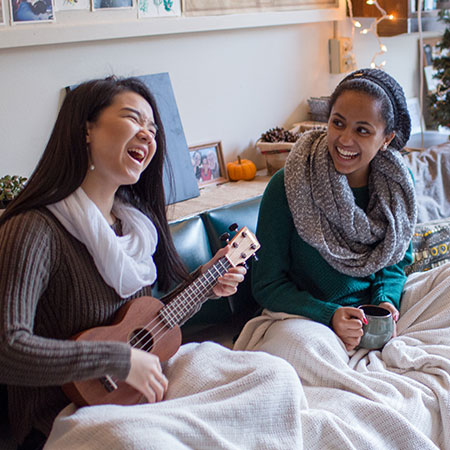 Residence halls are cleaned Monday through Friday, between 8 a.m. and 4:30 p.m., in the following living areas:
Brandt
Edwards
Gulley
Newlin
Pennington
Sutton
The following living areas are cleaned between 8:30 a.m. and 2:30 p.m. Monday through Friday:
These locations are cleaned on Monday, Wednesday and Friday, between 10 a.m. and 4:30 p.m.
Beebe
Carey
Le Shana
Willcuts