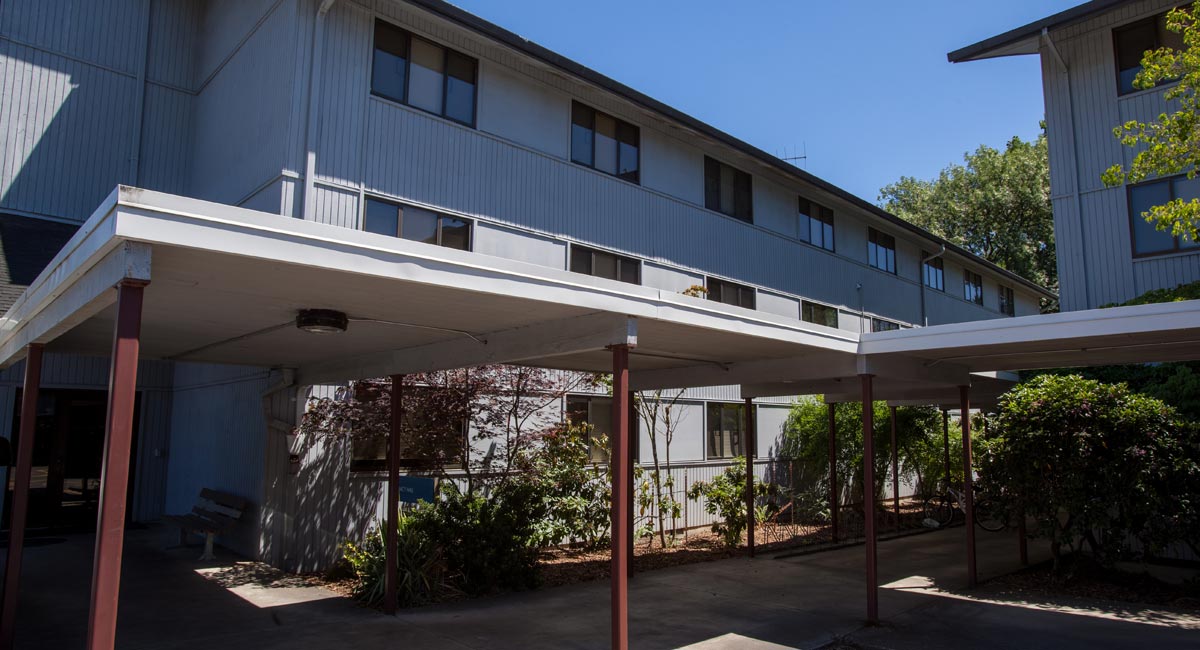 Macy Hall
Macy Hall is a three-story residence hall that houses 78 women. It is part of the Hobson/Macy/ Sutton complex. Each floor has a kitchen and card-operated washer and dryer.
Specs & Amenities
Completed in 1977
It's part of HMS, which houses a total of 222 students, making it the largest residence facility on campus
The three buildings share a central lobby and are connected by outside walkways and an underground tunnel
Student living capacity: Two per room
Total capacity: 78
Approximate room size: 12' x 15'
Carpeting: Yes
Closet/shelf space: Yes
Bookshelves: Yes
ADA compliant: No
Approximate closet size: H: 4'6"; W: 3'9"; D: 1'9"
Approximate upper closet size: H: 2'9"; W: 3'9"; D: 1'9"
Common bed type: Wooden bunkable
Approximate height under bed: 31"
Approximate window height: 3'9"
Approximate window width: 5'9"
Approximate distance from floor to top of window: 7'2"
Approximate depth of window sill: 6"
Room Layout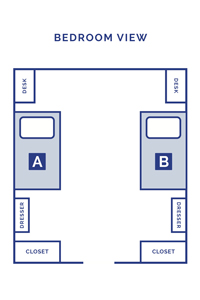 Building Layout
Building layout requires you to log in with your George Fox email account.