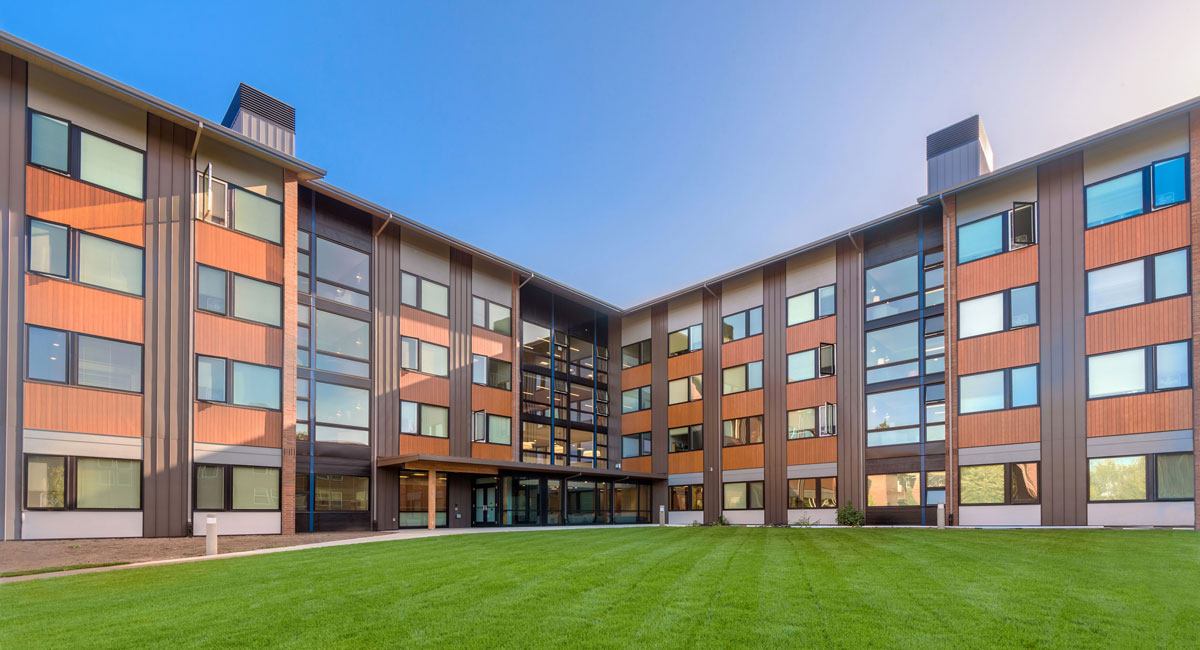 Newlin Hall
George Fox's newest four-story building, which opened in the fall of 2019, houses approximately 190 students, making it the largest living facility on campus. Its addition completes a residential quad of buildings with Brandt, Le Shana and Gulley halls. The 48,300-square-foot building is named in honor of the institution's first president, Thomas Newlin (1891-1900).
Quick Facts
Different gender depending on floor
Specs & Amenities
Completed in August of 2019
Four floors with 97 rooms, including triple, double, and single occupancy rooms
Each floor has a large lobby space, a laundry facility, kitchenette, and a study lounge on each wing
Approximate room size: 11' x 19'
Carpeting: Yes
Closet/shelf space: Yes
Bookshelves: Yes
ADA compliant: Yes
Approximate closet size: H: 6'3"; W: 3'0"; D: 2'1"
Common bed type: Wooden bunkable
Approximate height under bed: 31"
Approximate window height: 5'3"
Approximate window width: 8'
Approximate distance from floor to top of window: 8'
Approximate depth of window sill: 5"
Room Layout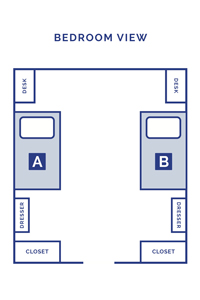 Building Layout
Building layout requires you to log in with your George Fox email account.