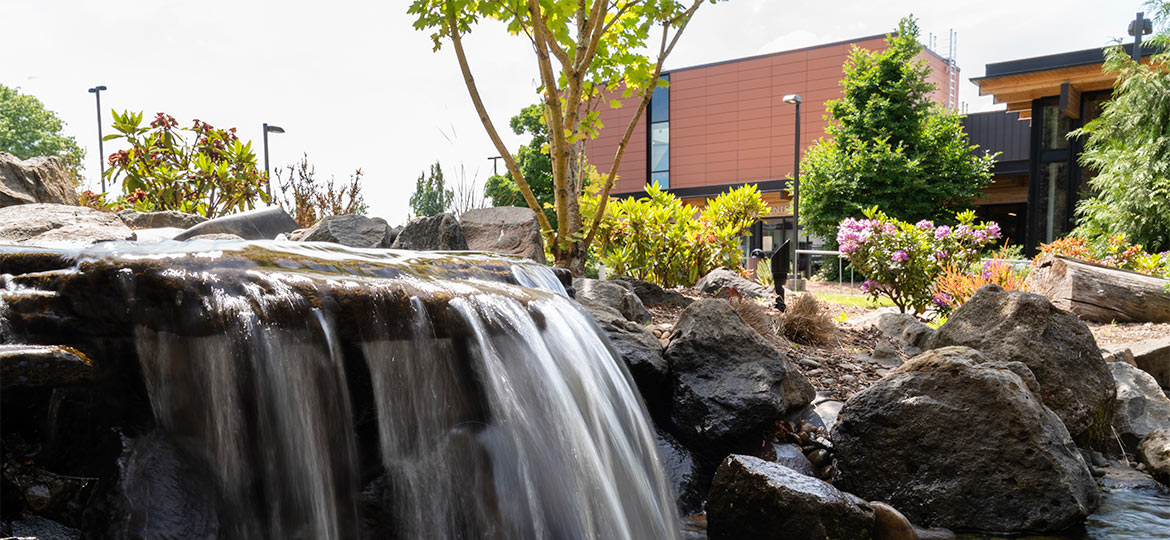 Human Sexuality Care Initiative
You are created in the image of God.
God wants a renewed relationship with you.
You are worthy of love and respect.
George Fox University is committed to providing a caring community for students in all aspects of their lives, including their sexuality.
Human sexuality is deeply personal and complex. The Human Sexuality Care Initiative is designed to support students who are grappling with these sensitive topics.
As a Christian university affiliated with the Evangelical Friends (Quakers), George Fox holds to a historic biblical sexual ethic. This guides us as we offer grace-filled support for all of our students on their journeys.
Regardless of one's viewpoint on human sexuality, George Fox supports the dignity and worth of every person and seeks to create a campus climate where each person is treated with love and respect.
Director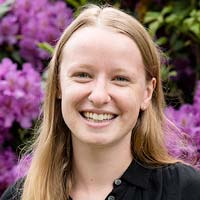 Human Sexuality Care Initiative Director
Office Location
Kara provides support for our students as director of the Human Sexuality Care Initiative.
Before coming to George Fox in 2022, Kara worked as a resident director at Cornerstone University in Grand Rapids, Michigan. Before that, Kara served as a personal trainer, health coach and group exercise leader.
She is certified as a Title IX investigator and has extensive experience in residence life, in which she's developed and trained RAs and led community life programming.
She holds three degrees from Cornerstone – an MBA and bachelor's degrees in exercise science and leadership in athletics.
Our Theological Views
George Fox University seeks to order its community life around the values and ethics we believe God has given us in the Bible. Read more about our official university stance on human sexuality and some frequently asked questions about LGBTQ+ students at George Fox.
Resources
We support a welcoming and inclusive environment throughout all levels of operations and business practices. We want all community members to feel comfortable and secure in their surroundings. We have compiled a map of single-person restrooms located on the Newberg campus.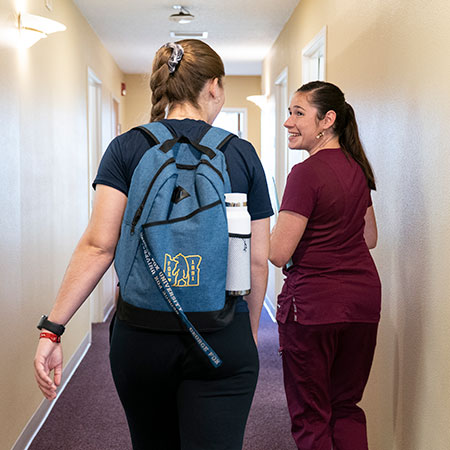 Medical and counseling services are available on campus. Additional information and resources on sexual health, including LGBTQ+ health, can be found on the CDC website.
Pastors are available through the Office for Spiritual Life for anyone desiring prayer, encouragement, or advice. To learn more or make an appointment, visit their website.
If a student needs to update their legal sex with the university, they can complete the Legal Sex Designation Change Form through the Registrar's office. Along with the completed form, the student will need to provide proper documentation that shows the new legal sex designation.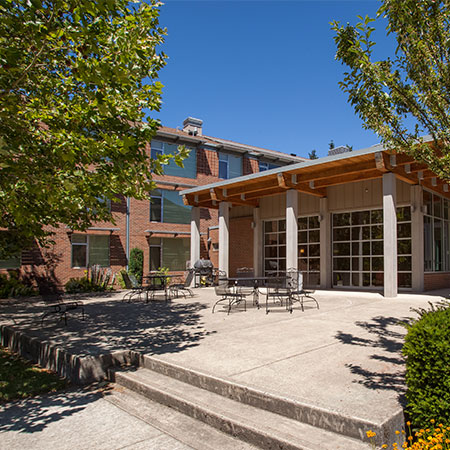 Since the university's founding, our convictions around sexual purity and modesty have led us to provide separate housing for each sex. We intend to maintain our same-sex housing, although the realities of transgender processes may require special considerations. To ensure the privacy and well-being of all George Fox students, housing units with private restrooms and living spaces will be provided where possible for students identifying as transgender.
With university approval and consistent with housing policy, this may include living in a room in a shared house (or appropriate apartment) on campus with a student's legal sex, provided housemates/apartment mates have agreed to such an arrangement. A guiding consideration will be ensuring that students remain connected to the community. Read more about transgender housing at George Fox.
If you have specific questions or needs related to housing arrangements, please contact University Housing at housing@georgefox.edu or visit them in the Hadlock Student Center.
It is the wish of the university to provide education and services of high quality to all students and to provide equity and harmony in the application of policies and procedures. When a student has a complaint, the university encourages resolution to be sought through informal communication with the appropriate instructor, college dean, staff member, or administrative officer who may be able to help rectify or clarify the situation before a written complaint is initiated. If a student wishes to submit a formal complaint, this process is outlined in the Student Complaint Procedures section of the student handbook.
George Fox does not tolerate harassment of any member of the university community and will take appropriate disciplinary action against anyone found responsible for such behavior. George Fox is committed to promoting and maintaining an educational environment in which students can learn and grow without the fear of being harassed.
Students can report sexual harassment or sexual assault to the Sexual Misconduct CARE Team without fear of retribution. If students are threatened or are in immediate danger, they should contact the George Fox University Campus Public Safety.
Non-Affiliated Resources
The following resources are recommended, though unaffiliated with George Fox University.
211info is a private, community-based nonprofit organization funded by the state and municipal contracts, foundations, donations, and community partners in Oregon. The 211info organization helps people identify, navigate, and connect with local resources they may need.
The lifeline provides 24/7, free and confidential support for people in distress and prevention and crisis resources for individuals or their loved ones. The Lifeline can be accessed by calling 1-800-273-8255, via chat, or by dialing 988. For more information, visit their website.
The Trevor Project hotline is a 24/7, free, confidential immediate support service for those considering harming themselves. The hotline can be accessed via phone (1-866-488-7386), text (text 'START' to 678-678), or chat.