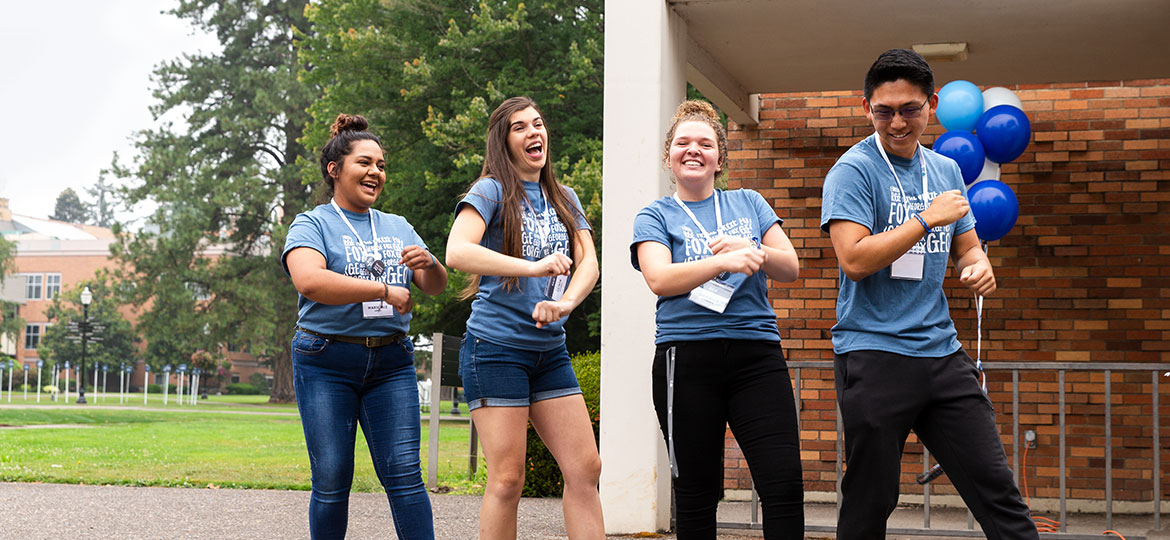 Get Involved
Experience
our events
The ultimate way to get involved with Student Activities is to just show up to our events and see what we have to offer. School is hard and we want to create a space for you to unwind.
Our team does our best to cater to our diverse student body by providing a wide variety of events. Grab a friend or come alone and meet some of our staff! We would love to get to know you.
If you're interested in experiencing our events, check out our Activities schedule, and remember: There are so many more ways you can get involved! Just shoot us a DM on Instagram (@gfuactivities) or email us at activities@georgefox.edu and we'll be in touch!
Volunteer
If you want to take part in Student Activities, one of the best ways to do so is to volunteer. Some of the ways volunteers assist us is by helping set up/tear down for events and dances, be in promo videos, advertise our events, host an athletic game viewing party, and so much more.
If you're interested in volunteering, fill out this form and we'll be in contact with you.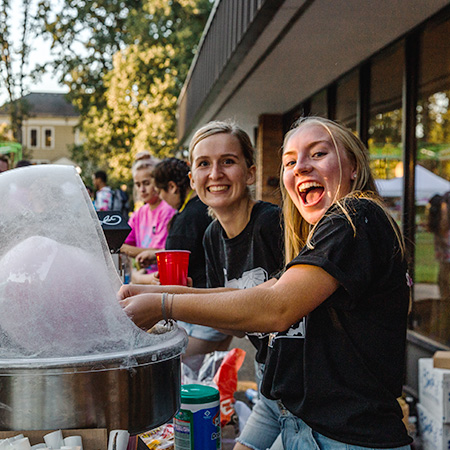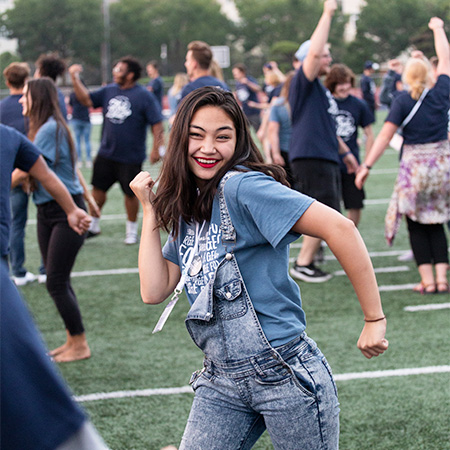 Dance Ambassadors
Do you love to bring the hype? Do you dance even when everyone's watching? Can you lead a crowd to cha-cha, shuffle, or sliiide to the right? Student Activities is looking for dance ambassadors to attend dances and keep the party goin'. Dance ambassadors get a special pass that gives them free admission for all ticketed school dances and any free perks that usually are just for the first students lined up at the dance.
If you're interested in getting the party started, fill out this form.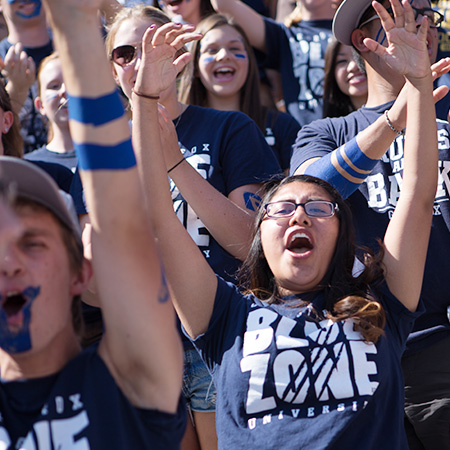 Superfans
If you love supporting our Bruins at athletic events, consider being a Superfan! Our Superfans help rally up students for home games and lead them in cheers. We have a Blue & Gold rewards system for our games which means for every game you attend you get points toward free Bruin gear. Superfans earn more points faster!
If you're interested in being a Superfan, fill out this form and get HYPED.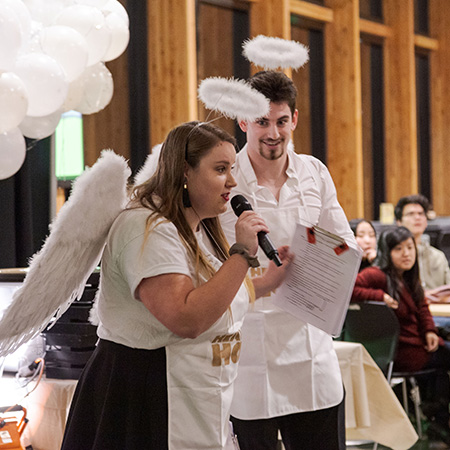 Special Events
Some of our favorite events couldn't be put on without the help of the student body, but what makes these events so special? The fact that so many students step up and use their talents to emcee or host big events, perform, be a contestant on the Dating Game, or create a dance for the Lip Sync.
If you're interested in volunteering for special events, fill out this form and get ready to show us what you've got.
Share your ideas
Your feedback is valuable to us, and we want to partner with you. If you have ideas for new events or activities, or feedback on past ones, we want to hear it! If you think we need specific snacks, a different DJ or an exciting new theme, let us know. We want to do our best to make your ideas come to life.
If you're interested in sharing your thoughts and ideas, fill out this form and we'd love to discuss them with you.