Physical Therapy in Africa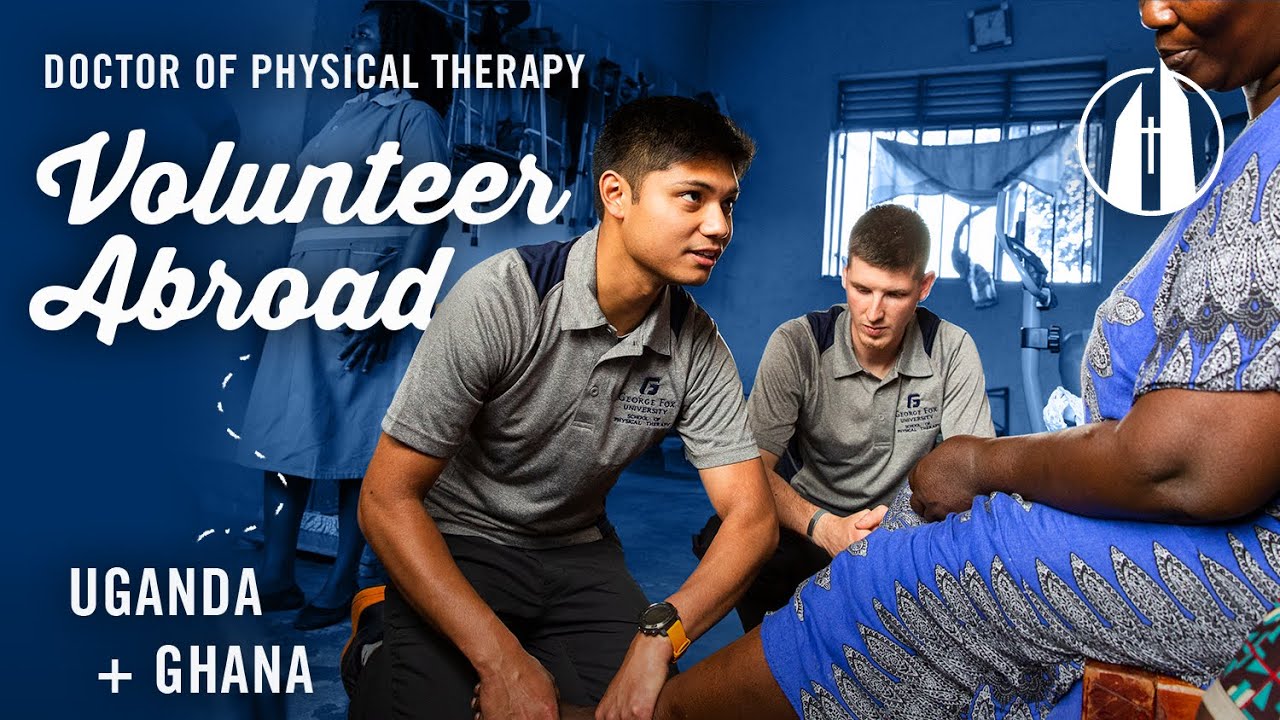 Living out the university's mission to serve with passion, each year students and faculty in our doctor of physical therapy program embark on a trip to Africa to tend to the needs of the underserved. It's a tangible way to show compassion, strengthen communities and make an impact in an international setting.
It's also a unique opportunity to put your training into practice. You'll visit schools for children with disabilities, clinics and villages, and you'll have a chance to share your knowledge at institutions, teaching classes in orthopedics, stroke prevention and neurorehabilitation, among other topics.
Program's Origins
George Fox's physical therapy program embarked on its service initiative to Africa in 2014 with a trip to Uganda, when a group of 12 students and two professors tended to the needs of children and adults stricken by disease and immobility.
Each year, a DPT team returns to the continent to offer expertise and show compassion. And while the trip isn't a requirement for graduation, it aligns with the program's "professional duty and social responsibility" component.
Uganda
&

Ghana

Our focus is in the countries of Uganda and Ghana, where we collaborate with local partners to advocate for people with disabilities, visit boarding schools for children with special needs, provide hands-on physical therapy for hundreds of patients in various settings, and teach classes in a variety of DPT disciplines.

Following are highlights from some of our recent trips: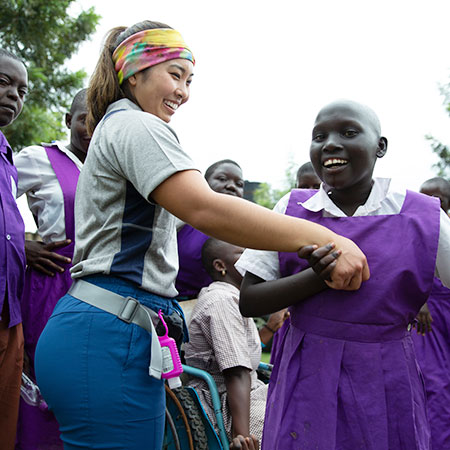 We visited Uganda's capital city of Kampala to serve in two boarding schools for children with special needs, working alongside teachers, social work interns, and school personnel with whom we've developed an ongoing relationship.
In the Ugandan town of Paidah, we spent two days providing physical therapy for more than 200 adults and children, working alongside Ugandan physicians and medical technicians.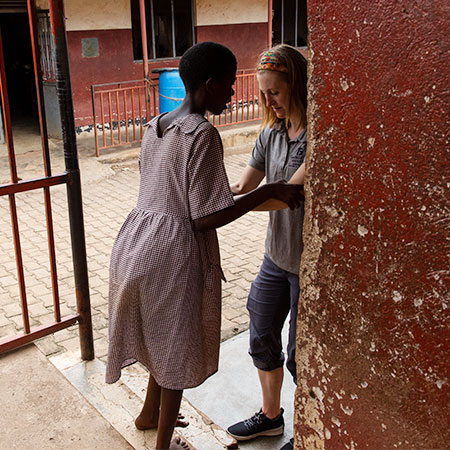 Students and faculty taught hundreds of patients with orthopedic and neurological conditions in Accra, Ghana, and also presented on stroke prevention, screening and rehabilitation at a two-day international conference on sports physical therapy and rehabilitation.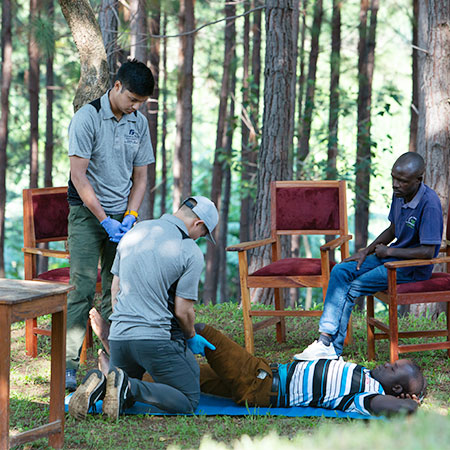 While in Kumasi and Ho, Ghana, our students and faculty taught classes in orthopedics, health and wellness, and neurorehabilitation to students and faculty at Kwame Nkrumah University of Science and Technology (KNUST) and the University of Health and Allied Sciences.
In total, our team treated more than 800 people in various clinics across several regions on one trip.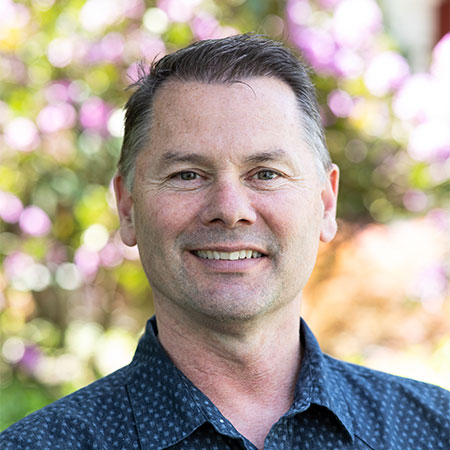 Tyler Cuddeford
Founding director of George Fox's doctor of physical therapy program
Ultimately, being experts in mobility, our mission is to empower people to take care of themselves – to get them to function better, whether that means teaching someone to walk or just helping them move in a more efficient way.