Facilities & Technology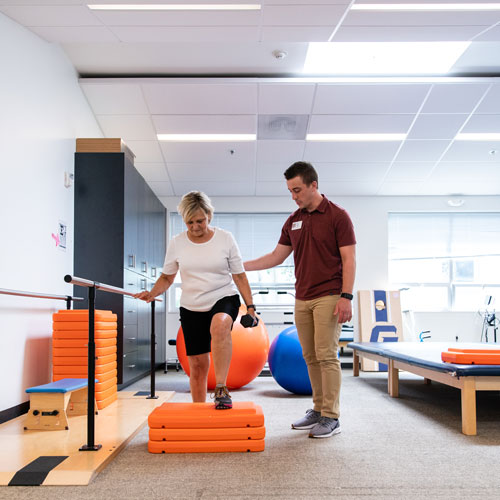 Welcome to an Extraordinary Learning Environment
The doctor of physical therapy program is located in the Medical Sciences Building, a 45,000-square-foot space that opened in 2021. It's one of the finest physical therapy facilities in the country, and it's built for the future.
The state-of-the-art building includes a health and wellness center/physical therapy clinic, a 19-camera motion capture/sports biomechanics laboratory, and a cadaver anatomy lab, along with spaces that incorporate diagnostic ultrasound and virtual reality. This will allow you to investigate kinesiology and anatomy at the highest level.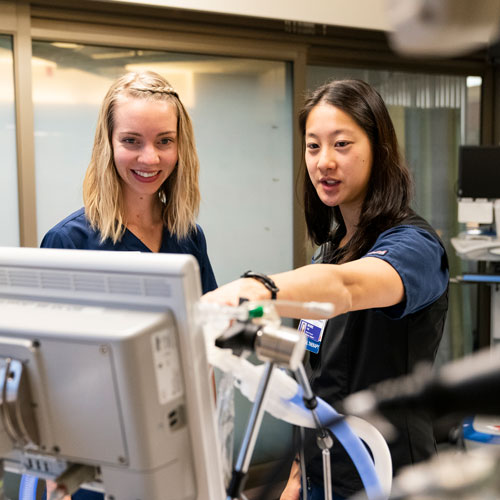 We're Serious About Research
At George Fox, we're pushing the boundaries of what it means to be cutting-edge in clinical practice. We want you to explore leadership, excellence and innovation so you can provide the best care for your patients throughout your career.
In addition to the motion analysis system, other equipment includes:
Four force plates
Instrumented treadmill
In-shoe pressure
Ultra high-speed cameras
Many other custom-built gadgets
We're Committed to Our Community
Our physical therapy clinic plays a significant role in the local community and serves to treat those with and without medical insurance. As a medical health provider, our goal is to improve the health of the local community. Even though the building is new, our mission and vision remain the same.