Salary & Job Outlook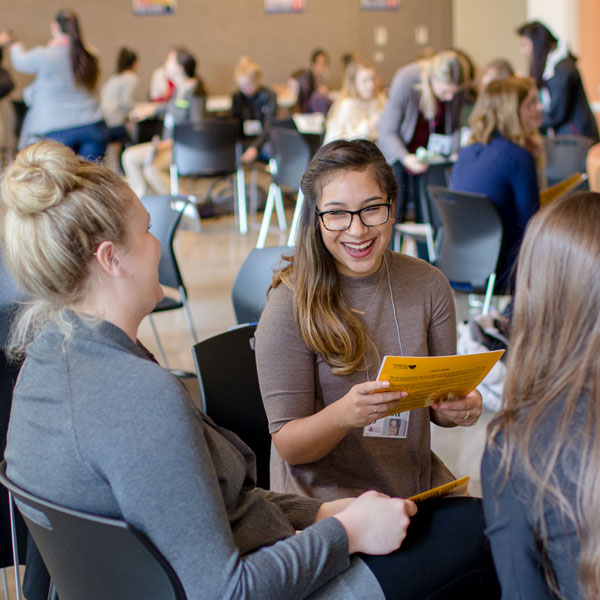 The salaries of social workers across the industry vary according to a number of factors, including education level, specialty, industry, employment location, occupational responsibility and years of experience.
A 2017 study of the national social work workforce sponsored by the National Association of Social Workers (NASW) used survey data from graduates of social work degree programs to determine that social workers with a Master of Social Work (MSW) degree earned over $13,000 more per year than social workers with a Bachelor of Social Work (BSW) degree.
Bureau of Labor Statistics Data
For a more recent look at the incomes of social workers in Oregon, here are the annual mean wages for the four categories of social workers tracked and reported on by the Bureau of Labor Statistics in 2020:
| Occupation | Oregon Annual Mean Salary | U.S. Annual Mean Salary | Difference |
| --- | --- | --- | --- |
| Child, Family, and School Social Workers | $54,380 | $52,370 | $2,010 |
| Healthcare Social Workers | $75,730 | $60,470 | $15,260 |
| Mental Health and Substance Abuse Social Workers | $49,700 | $54,540 | -$4,840 |
| Social Workers, All Other | $55,160 | $64,940 | -$9,780 |
Job Outlook for Social Workers
The 2020 Occupational Outlook Handbook (OOH) published by the Bureau of Labor Statistics (BLS) predicts that overall employment of social workers is projected to grow 13% from 2019 to 2029, adding more than 90,000 new social work jobs. This is faster growth than the 4% increase in total employment anticipated by the report.
Some social work specialties are projected to grow even faster. According to BLS predictions, employment of healthcare social workers and mental health and substance abuse social workers will grow 14% and 17%, respectively, in the same time period (plus 26,700 jobs and plus 20,700 jobs, respectively).
Projected New Social Work Jobs by 2029
The OOH notes that one factor behind the expected increase in demand for mental health and substance abuse social workers is a shift in policy toward sending drug offenders to treatment programs staffed by social workers instead of sending them to jail.