At a Glance
2-4 Years
Traditional program length
Format
Hybrid (online courses with in-person classes 1-2 evenings per week and 1 weekend per month)
Cost per semester credit hour
$794*
* All stated financial information is subject to change. Financial aid available.
Ignite

Hope

.
Inspire

Action

.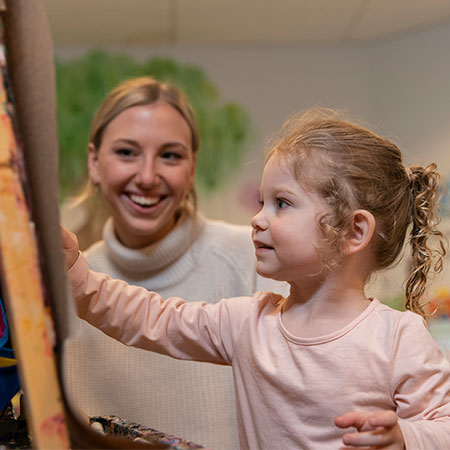 Never underestimate your capacity to transform lives and create a more just society. At George Fox, you'll be part of a social movement that starts on campus and extends around the globe.
You'll join forces with professors and peers who share your commitment to equity and inclusion. You'll activate your knowledge in practicum experiences that align with your goals. And you'll develop the cultural and spiritual awareness you need to care for every dimension of the clients and communities you serve.
Go to the edges and bridge the gap. Between despair and hope. From the point of no return to a new beginning. From a place of refuge to a place to call home. In a world full of hard questions, you can be the answer.
Build a Bridge to a Better Future
Find your voice as a compassionate advocate and socially conscious leader in an inclusive, caring learning community.
Flexible & Personalized

Finish your degree at your pace, take advantage of convenient online and in-person courses, and explore the possibility of completing your practicum requirements at your current job.

Culturally Informed

Delve into the root causes of inequality, explore human rights in the context of social work, and gain the cultural and spiritual awareness you need to serve people from all walks of life.

Committed to Justice

Our alumni are advancing justice and impacting generations as counselors, community organizers, nonprofit leaders and public policymakers. So can you.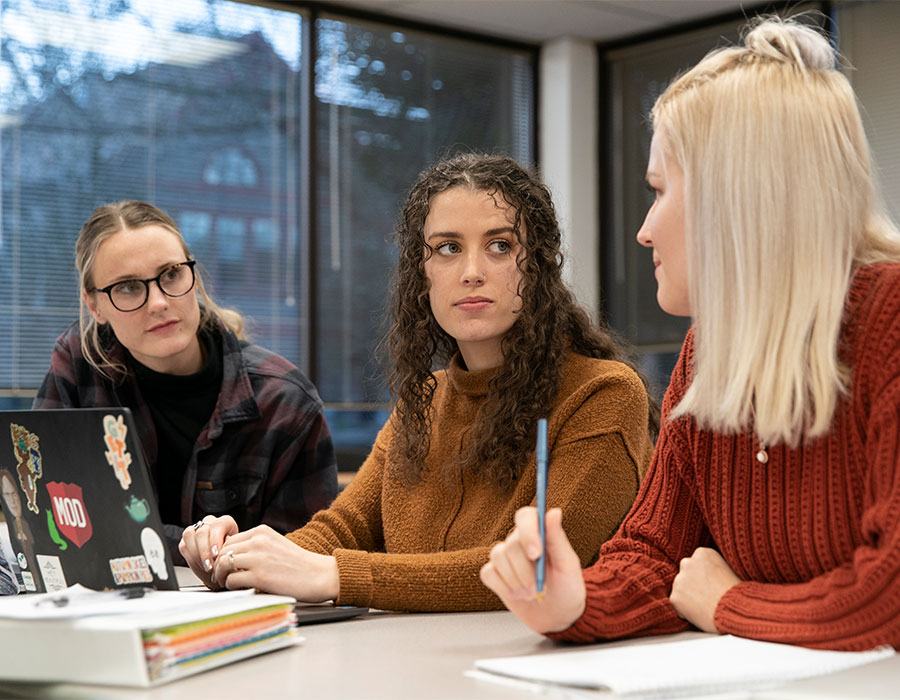 Find Unity in Purpose
Join a community that honors your heritage, accepts you unconditionally and values what you bring to the table. Your classmates will become friends and colleagues, and your professors will amplify your passion for service and social justice. You'll emerge with confidence, a clear sense of purpose and a lifelong professional network.
"I loved how small the program was, and how we all got to know each other so well," says Kyra Brown, a school social worker in Beaverton, Oregon. "My professors were very relatable and friendly – it felt like they truly cared about what we were learning and wanted us to succeed. I also built many friendships in the program that will last a lifetime."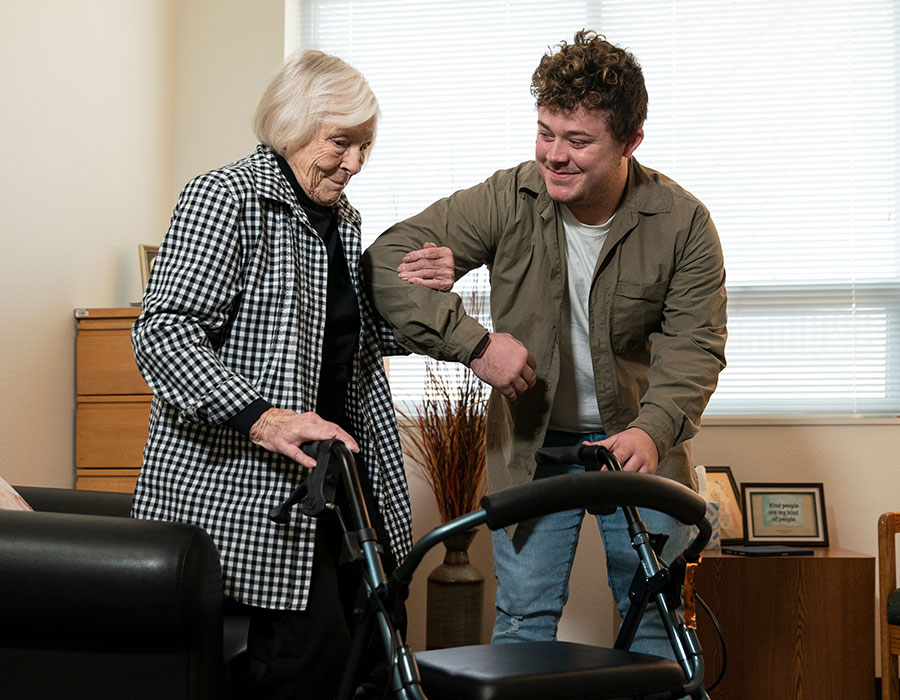 Turn Love into Action
Don't just fight for the vulnerable; walk with them and help them find their way. Hear their heart. Help them discover their intrinsic value. Be their voice when no one else is listening. And advance the cause of justice for all.
"It's so rewarding to watch people work through their challenges or struggles and thrive," says Tina Deleon Guerrero, an MSW student who interned at Shangri-La, a nonprofit that helps people with disabilities and disadvantages. "It's a beautiful thing to see someone transform before your eyes and find their worth."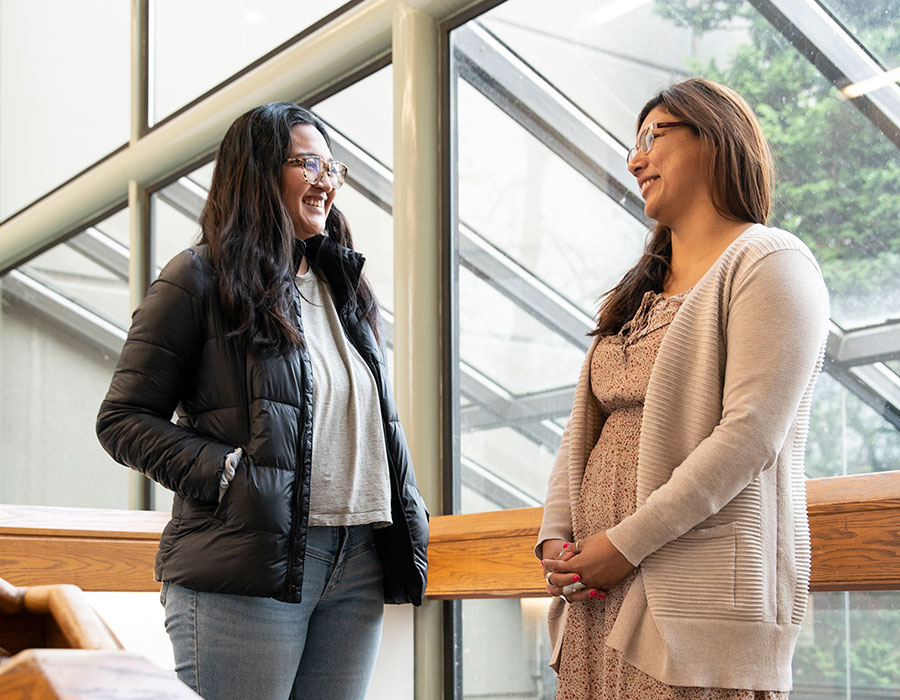 Be Understanding
Discover how diverse belief systems and social identities intersect with social work practice. The more you understand about the richness of our collective humanity, the more understanding you can be – and the better you can care for the spiritual, emotional and social needs of the clients you serve.
"When I speak to my clients about spirituality, it just feels normal because of the training I received at George Fox," says Chris McMullan, a school social worker in Woodburn, Oregon. "Whether they believe or don't believe in something, spirituality has an influence on a person's life. Understanding that facet of the clients I work with adds to my understanding of them as a whole, as well as the services and opportunities that I can offer them."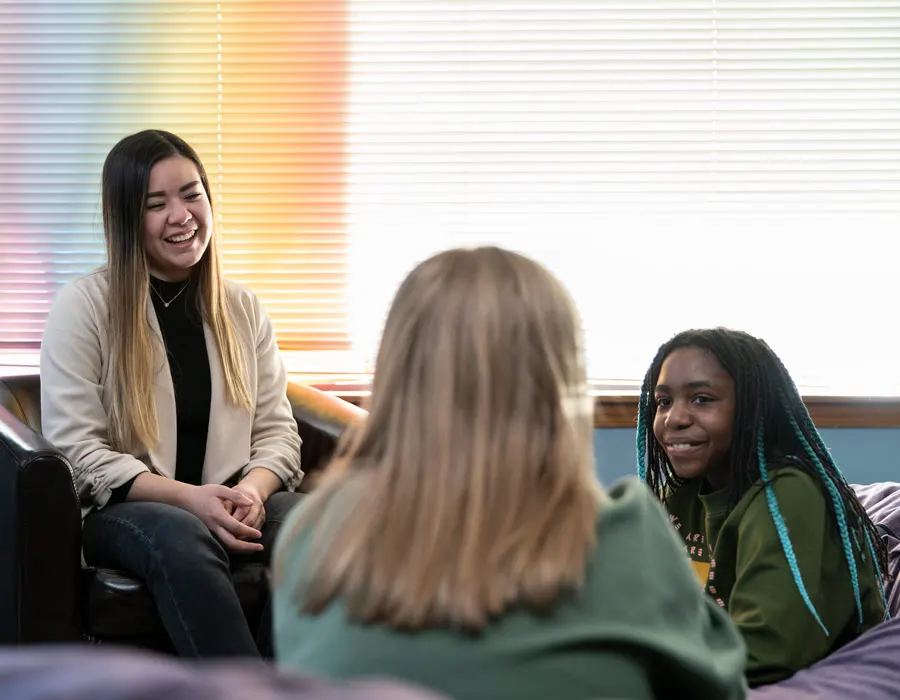 Make an Impact That Lasts
Dive into the daily lives of vulnerable populations, develop culturally informed intervention strategies and apply your knowledge in practicum experiences that speak directly to your interests and goals. Whether you're working with clients at a local nonprofit, serving students at a nearby school, providing clinical mental health services or mobilizing resources for crucial community programs, you'll lead people on a path to sustainable change.
"George Fox provided experiences that taught me more than a textbook or assignment ever could," says Chascity-Mae Sarmiento, a child and family therapist in Boise, Idaho. "This inspired me to trust my knowledge, trust my instincts and be authentic in creating lasting change for my clients and our world."
Watch Chascity share what a day in the life of a social worker is really like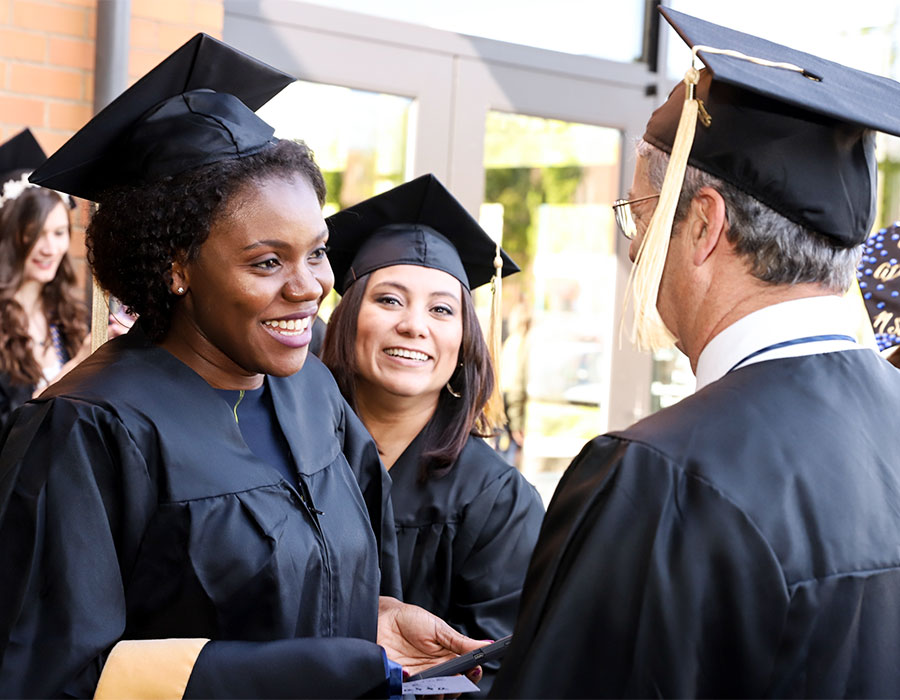 Program Details
We'll prepare you to provide the highest level of care and service as a social worker. In addition to learning about generalist social work, you'll explore advanced generalist practice in depth.
In your advanced generalist courses, you'll learn how to apply and integrate research and evaluation at all levels of social work practice. You'll develop an advanced skill set across varied social work roles, with a particular emphasis on serving disadvantaged communities.
You'll also gain a deep understanding of what it takes to implement policies in partnership with public and private entities. By the time you graduate, you'll be ready to advance social and economic justice at the individual and community levels.
Curriculum
The MSW program is a 62-credit-hour program, with a 32-credit-hour Advanced Standing alternative for qualified graduates of accredited BSW programs. Students also complete 448 to 560 practicum hours each year. 
Note: More detailed information on the program is available in the student handbook PDF.
Our Faculty
Our diverse faculty specialize in a wide range of research interests, including working with children and families, grief, older adults, criminal justice, and international social work. They are committed to preparing competent, ethical social workers who practice with integrity, value the dignity and worth of all people, and advocate for marginalized and vulnerable individuals and communities.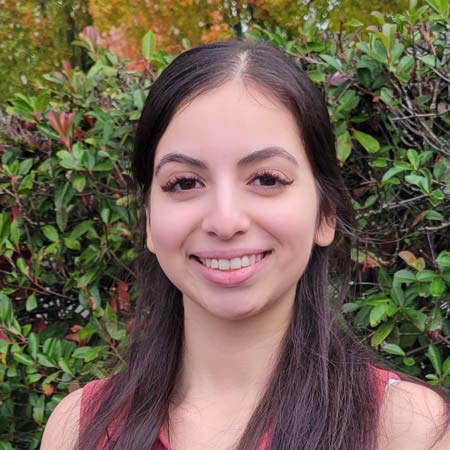 Flor Maciel
MSW student, CSWE Minority Fellowship recipient
The (CSWE's) Minority Fellowship Program has supported my career trajectory because it is committed to enhancing social worker students' skills in working with populations at risk for mental health and/or substance use disorders. I am most excited to participate in monthly virtual trainings with other fellowship participants across the country. It is a privilege to be part of a space that accepts diversity and advocates for the wellness of marginalized communities.
Questions?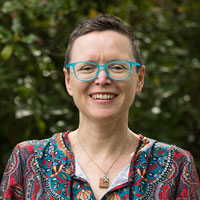 Admissions Counselor, Master of Social Work Program