At a Glance
2 Years
Traditional program length
Format
In-person, full-time
Cost per semester credit hour
$770*
* All stated financial information is subject to change. Financial aid available.
Advocate
For the Underserved and Marginalized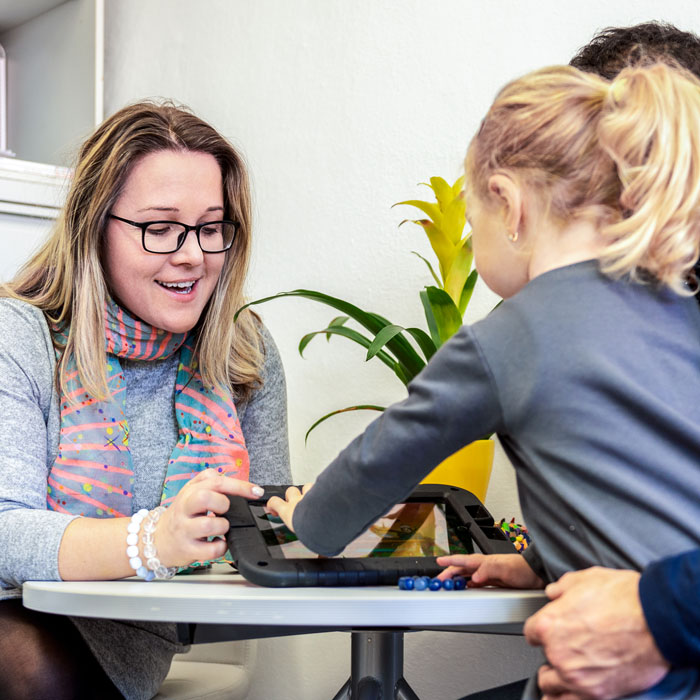 In what ways will you use your training and empathy to bring resources, support and hope to those who could use it the most? How will you leverage your passion for social justice to increase opportunities for vulnerable, marginalized and underserved individuals and communities?
These are the kinds of questions you'll consider in our Master of Social Work (MSW) program. How you answer them will help guide your path as you combine what you learn with your compassion for others to promote justice, equity and inclusion in real-world situations.
CSWE Accreditation
George Fox University's 62-credit-hour MSW program builds on the successful foundation of the university's Bachelor of Social Work program, both of which are accredited by the Council on Social Work Education (CSWE). We are one of only three Oregon MSW programs and the only Christian school in Oregon to offer this degree.
While our MSW degree prepares you directly for field work, we also offer a diversified and customizable experience that will lead to amazing opportunities. Student Flor Maciel recently secured the CSWE's prestigious Minority Fellowship, empowering her as an advocate for marginalized communities – and you'll have every chance to pursue your passion as well.
What Distinguishes Us
A passion for service. A commitment to diversity, inclusion and social justice. The integration of spirituality. These are the foundational pillars of our master of social work program.
Put simply, we prioritize social work's core values, which include:
Service

Social justice

The dignity and worth of a person

The importance of human relationships

Integrity

Competence
These values, along with the specific addition of spirituality, create a unique social work education program. We truly believe in exploring with others the wholeness and full context of the human experience. 
The intersection of working with individuals in their environments affords social workers a broader sphere of influence. It is in this space that we invite you to join us as we advocate for movement toward a more just society. 
Program Details
We prepare graduates for competent professional practice of social work, with the first year dedicated to generalist social work and the second year focused on advanced generalist practice.
In your advanced generalist courses, you'll learn how to apply and integrate research and evaluation at all levels of social work practice. You'll develop an advanced skill set across varied social work roles, with a particular emphasis on serving small and rural communities.
You'll also gain a deep understanding of what it takes to implement policies in partnership with public and private entities. By the time you graduate, you'll be ready to advance social and economic justice at the individual and community levels.
Curriculum
The MSW program is a 62-credit-hour program, with a 32-credit-hour Advanced Standing alternative for qualified graduates of accredited BSW programs. Students also complete 448 to 560 field internship hours each year.
Beginning in fall 2023, the following curriculum changes will take effect:
Advanced generalist courses will replace the Specialization and Concentration courses for students in the two-year program.

Advanced generalist courses will replace the Core and Concentration courses for Advanced Standing students.
Please refer to the advanced generalist course descriptions for complete details.
Note: More detailed information on the program is available in the student handbook PDF.
Advanced Standing
Finish faster if you already have a bachelor's degree in social work. Our 32-credit-hour Advanced Standing program enables you to earn an MSW full time in eight months. You must have a bachelor's degree in social work (BSW) from a CSWE-accredited program to apply for admission.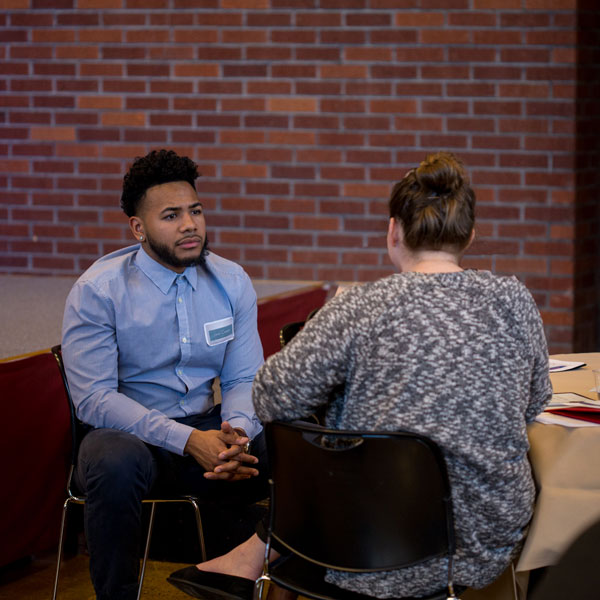 Field Internships
Our program includes field internships in social service agencies and programs that match your choice of concentration and your area of professional interest. Internships are arranged through the program, so you don't have to secure them on your own.
Field internship settings include school, medical, veteran, faith-based, community mental health and residential agencies.
Spiritual Integration
Our students are trained to understand how various religious and spiritual worldviews and practices, including the Christian worldview, influence the way they practice within the social work profession.
The
Be Known

Promise

At George Fox, you will not be a "number." Our small classes ensure you will be known by name by both your professors and peers. It's all part of the university's Be Known promise.

What is the significance of the Be Known promise in the context of social work? Whether we are speaking about our MSW students or the clients they will eventually serve, we believe that the primary factor in their success is the quality of the relationships they have with their guides, be they academic or therapeutic.

Being authentically known – personally, academically and spiritually – is crucial to change because when students feel what it's like to be known in this way, they become inspired – and can, in turn, inspire others.
Our Faculty
Our diverse faculty specializes in a wide range of research interests, including working with children and families, grief, older adults, criminal justice, and international social work. They are committed to preparing competent, ethical social workers who practice with integrity, value the dignity and worth of all people, and advocate for marginalized and vulnerable individuals and communities.
Our faculty are also passionate about restorative justice and holistic wellness. Check out a one-minute "George Fox Talks" segment on pain and trauma featuring our program director, Dr. Rebecca Yazzie, and then watch the full episode for a comprehensive look at restorative social care.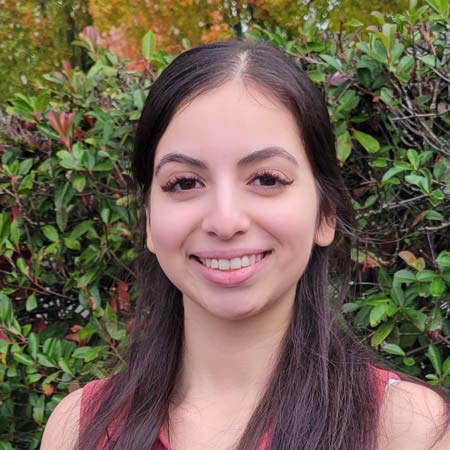 Flor Maciel
MSW student, Minority Fellowship recipient
The Minority Fellowship Program has supported my career trajectory because it is committed to enhancing social worker students' skills in working with populations at risk for mental health and/or substance use disorders. I am most excited to participate in monthly virtual trainings with other fellowship participants across the country. It is a privilege to be part of a space that accepts diversity and advocates for the wellness of marginalized communities.
Questions?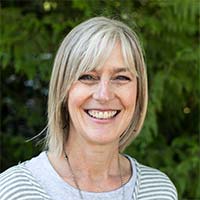 Associate Director of Graduate and Adult Degree Admissions
Admissions Counselor, Master of Social Work