Jeongah Kim

,

PhD, MPA, BSW

Associate Professor of Social Work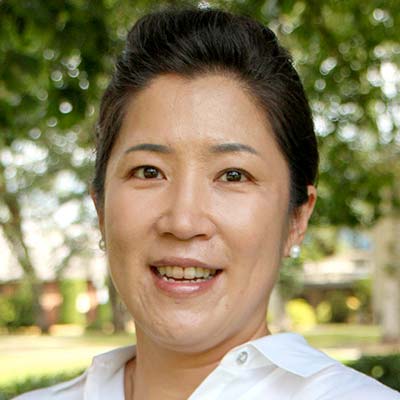 The university hired Jeongah Kim as an associate professor of social work in 2014. Kim, who earned her PhD in social work from the Ohio State University (2003), has taught human behavior and the social environment, social welfare policies, social work and spirituality, program evaluation, and human diversity in both BSW and MSW programs. Her research interests have revolved around factors associated with substance abuse and HIV/AIDS. Her scholarly activities also focus on addressing challenges related to various social welfare policies unique to developing nations. Kim's scholarly productivity reflects her recognition of the importance of contributing to the professional literature in the areas of HIV/AIDS, substance abuse and social welfare policy.
She has had more than 20 publications in both national and international journals. In addition, she was chosen by the Substance Abuse and Mental Health Services Administration (SAMHSA) as one of 14 emerging scholars to receive training and mentoring to assume a leadership role in the field of addictions and their impact on minority populations. Her current interdisciplinary research is centered on mental health, particularly among vulnerable populations who experience the disproportionate consequences of health disparities. Kim is dedicated to social justice and attention to spirituality in social work and related philosophical, practice and policy concerns.
In addition to her PhD, she holds a master's degree in public administration from Eastern Washington University (1996) and a bachelor's degree in social work from Seoul Theological University in South Korea (1993).