Kayt Frisch

,

PhD

Associate Professor of Biomedical Engineering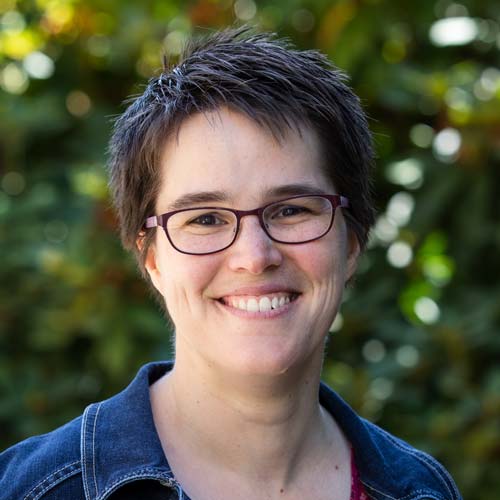 Kayt Frisch joined George Fox as an associate professor of biomedical engineering in 2019. She arrived from Dordt College in Sioux Center, Iowa, where she taught as an associate professor in the engineering and physics departments and directed the college's motion biomechanics laboratory the previous eight years. She also served as chair of the school's physics department from 2016 to 2019.
During her PhD work at the University of Wisconsin-Madison, from which she earned a master's degree in 2008 and a PhD in 2011, she worked as a teaching assistant and instructor. Among her accomplishments at Dordt, she successfully obtained $130,000 in external funding from the Carver Foundation to set up a lab facility, and her research included studying correlations between biomechanics during hitting a volleyball and injury history using high-speed motion capture and image analysis.
In addition to her master's degree and PhD, Kayt holds a bachelor's degree in mechanical engineering from Calvin College (2006).