Ben Giudice

,

PhD, PE

Associate Professor of Civil Engineering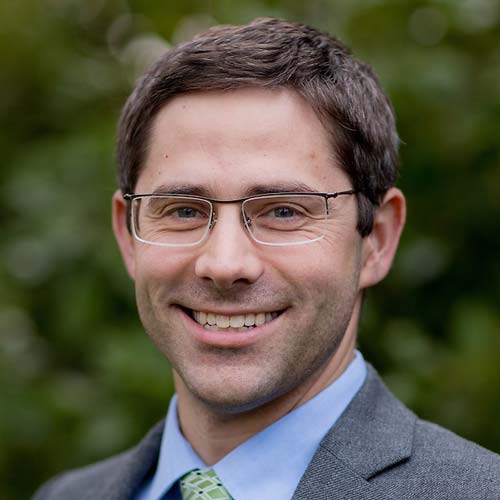 Ben Giudice joined the Department of Mechanical, Civil, and Biomedical Engineering in 2016 and is currently an assistant professor. He earned a BS in engineering with a civil concentration in 2005 from Calvin College, and an MS (2007) and PhD (2012) in environmental and water resources engineering from the University of California Davis.
Ben's research focuses on several areas, including examining and modeling contaminant fate and transport in the environment; evaluating risk to aquatic ecosystems; developing tools for environmental managers to make decisions to minimize risk; engineering for developing communities in the food-water-energy nexus; and decentralized water and wastewater technologies for the developed or developing world and their integration with urban and agricultural systems.
Ben is a registered professional engineer, and prior to coming to George Fox, he was a senior environmental engineer at Robertson-Bryan, Inc., in the Sacramento, California, area. In that role, Ben served as project manager or technical lead on a variety of engineering and water quality evaluations for wastewater, recycled water, and stormwater projects at both the local and statewide level.
Ben has a particular interest in linking environmental engineering with ecotoxicology, and is experienced in aquatic toxicity investigations. He also is recognized as a leading expert in water quality issues in the Sacramento-San Joaquin Delta.
His teaching emphasizes lifelong learning and a living relationship with course material, developing curiosity and connections, preparing students for life after George Fox, project-based learning, and above all, Christ in everything. He has participated in or led multiple engineering projects in developing communities overseas and has a passion for encouraging and supporting students who feel called to use their engineering skills in these settings.
Ben lives in Newberg with his wife Mary and children Luke, Vivian, and Eleanor. When not at George Fox, he enjoys gardening, woodworking, fly-fishing, farming, playing board games, and spending time with his family.