Robert Melendy

,

PhD

Associate Professor of Electrical Engineering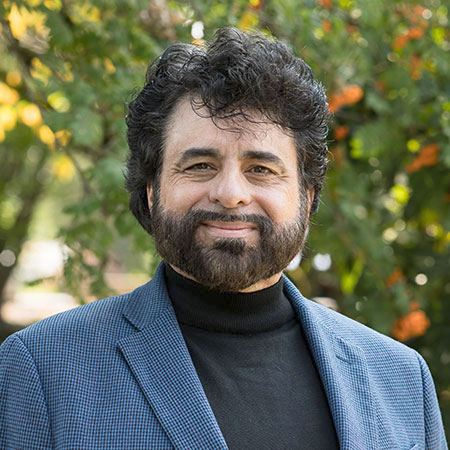 Robert Melendy returned to George Fox in 2023 as an associate professor of electrical engineering in the Department of Electrical Engineering and Computer Science.
He taught at George Fox as an adjunct professor in the spring of that year, and from 2006 to 2014 he was a full-time assistant professor of engineering, physics, and mathematics. In between, he was an associate professor of electrical engineering at Liberty University in Lynchburg, Virginia (2014-17), and an associate professor of electrical engineering and renewable energy engineering at the Oregon Institute of Technology (2017-23).
In all, Robert has nearly 30 years of teaching experience, and during the early to mid-1990s he gained industry experience. His areas of expertise include control systems engineering, dynamic systems, electronic devices and circuits, electrical energy devices, and instrumentation and data acquisition.
Robert earned a PhD in applied mathematics and mathematics education from Oregon State University (2008), master's degrees in electrical engineering (1998) and mechanical engineering (1994) from OSU, as well as a bachelor's degree in mechanical engineering (1992) from OSU. His recent research interests include identifying the adaptive and nonlinear control mechanisms by which bioelectric impulses propagate along the axonal path of a neuron, and problems concerning cell membrane permeability and bioimpedance.
Robert and his wife Debbie live in Salem and attend church there at Calvary Chapel. Robert is a credentialed chaplain with the International Fellowship of Chaplains and had a death row ministry at the Oregon State Penitentiary for nearly seven years. He continues to minister to and advocate for incarcerated individuals and at-risk U.S. military veterans.
Robert is a first-degree black belt in tae kwon do and is an avid roller skater. Some of his favorite Bible verses are Psalm 18:1-2, Matthew 5:33-37, and Galatians 5:1. His favorite Christian songs are The Wonderful Cross by Chris Tomilin, The Potter's Hand by Hillsong, and The Revelation Song by Kari Jobe.