Nathanael Ankeny

,

MA

Assistant Professor of Music

Director of Jazz Ensemble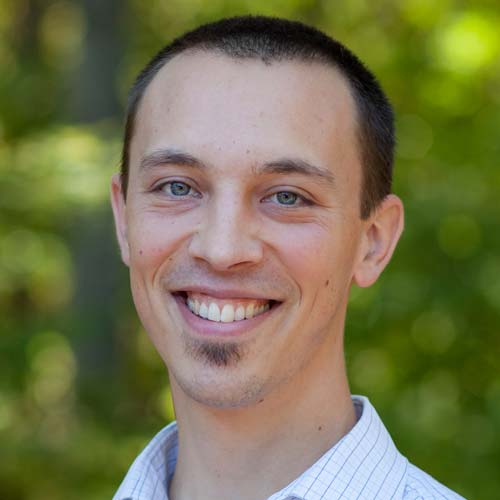 Nathanael Ankeny joined the music department to work as an assistant professor of music on a half-time basis in 2016. He worked previously at the university as an adjunct professor since 2010, teaching classes that included Understanding Jazz and Music Fundamentals, while serving as an applied saxophone instructor, applied jazz improvisation instructor, and as director of the George Fox Jazz Ensemble.
Ankeny has also served as director of Sherwood High School's jazz band since 2013 and has offered private saxophone and clarinet instruction since 2005. Prior to moving to Oregon, he was a graduate teaching assistant at Eastern Washington University from 2008 to 2010.
He continues to perform jazz at university functions, parties, wineries and clubs throughout the region. Ankeny holds a master's degree in music from Eastern Washington University (2010) and a bachelor's degree in music from Whitworth University (2008).
Education
BA, Whitworth University
MA, Eastern Washington University