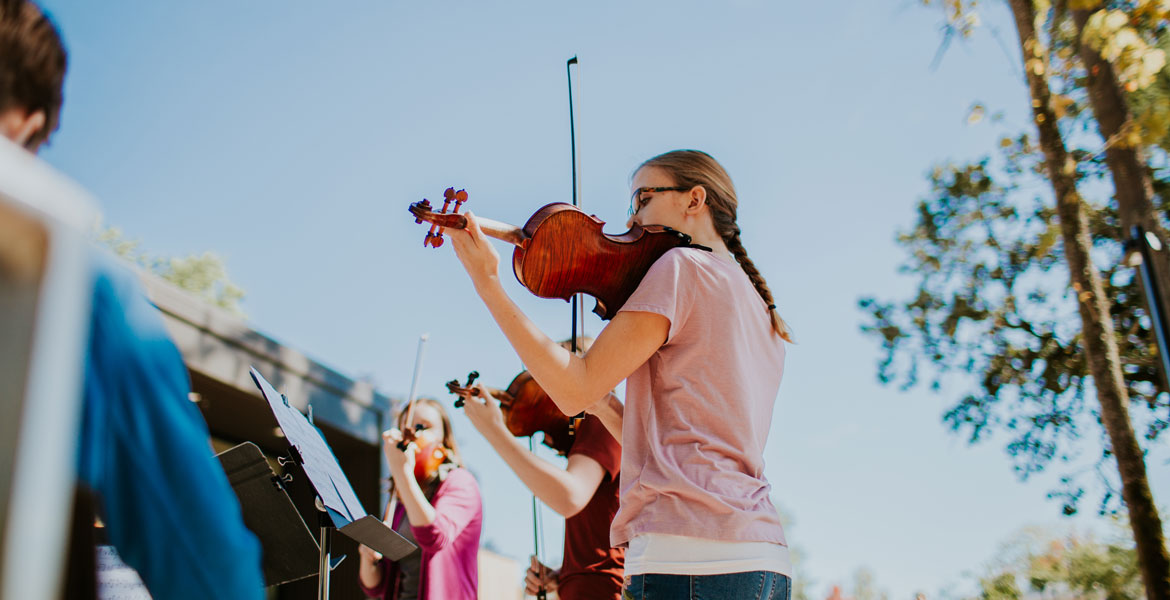 Resources for Future Music Students
Four Levels of Participation
We offer four different levels of participation in music, and you don't have to be a music major or minor to participate. In fact, all ensembles and theatre productions are open to students of all majors!
Read each category below to find out how you best plug in.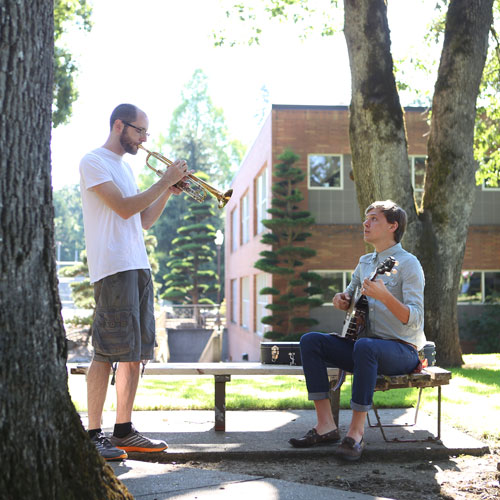 Music Enthusiast
This is the bulk of our ensemble members: students from across campus who participate out of a love for making music, regardless of their major. All are welcome.
We offer choir, band, orchestra, worship teams, jazz band, and drumline. All groups are open to all majors. To join, simply register for the class (see ensemble course codes below). The director will then get in touch with you a week or two prior to the start of the semester.
No auditions are required (except for orchestral winds). Most ensembles dedicate their first rehearsal or week of rehearsals to "getting to know you" activities, which help the directors come up with seating charts and part assignments.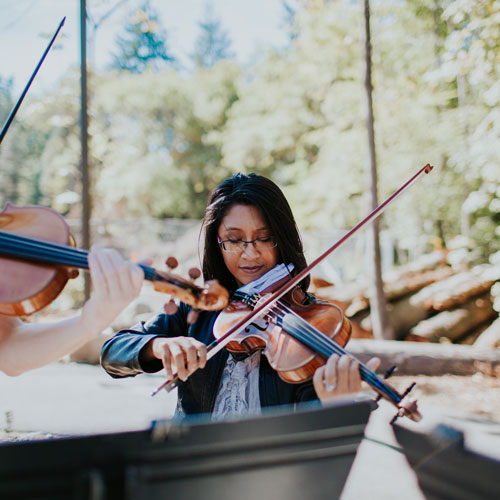 Music Scholarship Students
These students love to play/sing in ensembles and want to participate as section leaders. They make it a priority to continue to grow in performance ability through applied lessons and are eligible for artistic achievement awards, which requires an audition and application. Open to all majors.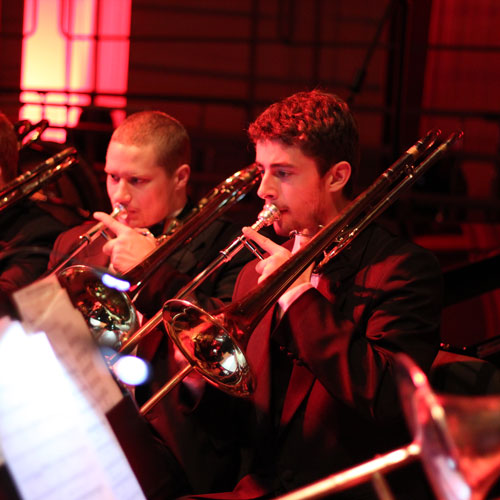 Music Minors
Our flexible minors allow you to pursue 22 credits of classes that are tailored to your interests and career goals, including minors in liberal arts, industry, and worship arts. We also offer a theatre minor and theatre scholarships. Music minors are eligible for artistic achievement awards, which requires an audition and application. Open to all majors.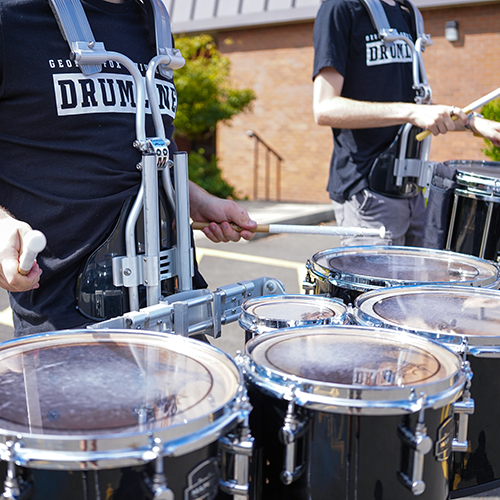 Music Majors (including double majors)
The music major is streamlined, allowing you to specialize in a worship arts, a music industry, or a liberal arts concentration to maximize flexibility. All concentrations prepare you for graduate school in music, or to enroll in the university's highly regarded Master of Arts in Teaching program to earn your Oregon state K-12 music teaching credential.
Music majors, interdisciplinary majors and double majors are eligible for music scholarships, in addition to the artistic achievement awards. Currently enrolled music students are also eligible for endowed scholarships in music. Contact Kathy Harris (kharris@georgefox.edu), the department's administrative assistant, for more details.
Learn more about scholarships for participation and involvement 
Ensemble Course Codes
MUSA 115 Master Chorus
MUSA 125C Concert Choir
MUSA 135A Chamber Singers
MUSA 145B Symphonic Band
MUSA 145D Drumline & Percussion Ensemble
MUSA 145J Jazz Ensemble
MUSA 155 Symphony Orchestra
MUSA 165 Chamber Music
MUSA 165W Worship Ensemble