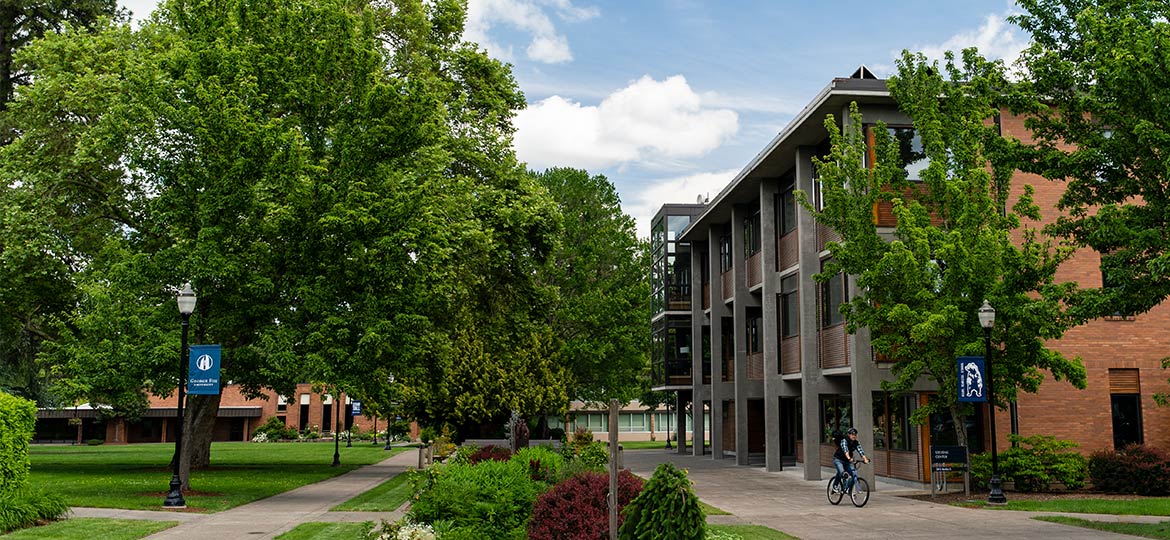 Additional Scholarships
Ready to make your George Fox education even more affordable? Every scholarship listed on this page is for incoming students just like you. There's no better way to make a dent in your tuition!
A quick note: Incoming students may not receive more than $5,000 in university-funded scholarships in addition to their academic merit scholarship, which includes scholarships awarded through Scholarship Summit.
Table of Contents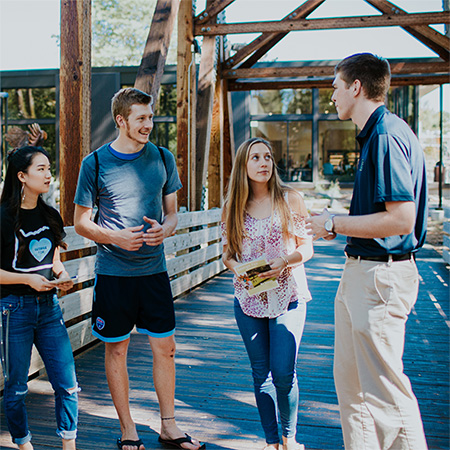 Visit Experience Scholarship
New students can receive an annual $1,000 scholarship by completing three steps of a Visit Experience. Simply participate on a campus or virtual tour, meet with an admissions counselor and participate in a Campus Connection.
Artistic Achievement and Participation Awards
The George Fox University Artistic Achievement and Participation Awards are intended to recognize students who demonstrate outstanding talent and who intend to contribute to the George Fox University community through participation and involvement (but not necessarily as majors) in the following areas:
Debate
Music (instrumental and vocal)
Theatre
These awards are open to all new incoming students. To be considered for an Artistic Achievement and Participation Award, students must:
Complete an application for admission (requires that the actual application be submitted, not all accompanying pieces). You can apply online or via the Common Application.
Audition or meet portfolio submission deadlines as outlined by the department awarding the scholarship
Faculty in each academic department will select the Artistic Achievement and Participation Award recipients and the amount of each scholarship. Awards will vary between $1,000 and $1,500 per year. Announcements of award winners will be made after March 1.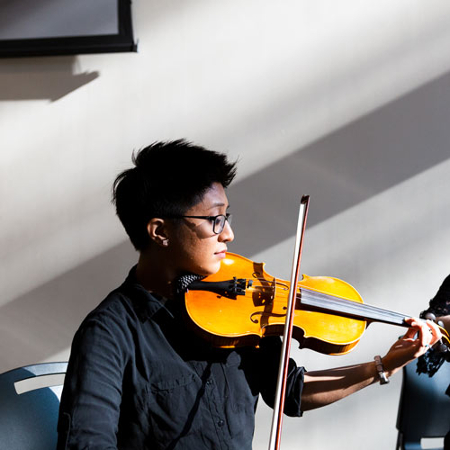 All participants will be notified of their results by email. Artistic Achievement and Participation Award recipients are expected to participate in and contribute to the activities on campus and must enroll at George Fox to receive the scholarship. The Artistic Achievement and Participation Award will be added to the financial aid award.
For more information, please contact the scholarship department representative for the award you're interested in: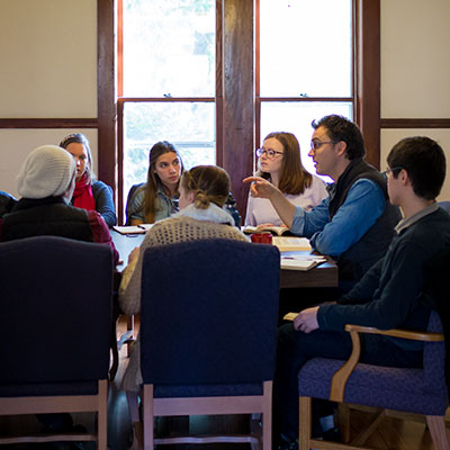 Honors Program Scholarships
If you're interested in being in the  Honors Program  while you're a student at Fox, participate in the Honors Fellowship Day for a chance to interview for acceptance into the program and a chance to win up to $5,000 in scholarships per year. Honors students may also take part in Scholarship Summit for maximum scholarship potential*. Applicants interested in our Honors Program who complete the following steps by the early application deadline (Nov. 8) will be considered for an invitation  to Fellowship Day, our premier Honors scholarship event:
Complete the undergraduate application by Nov. 1
Complete the Honors Program supplemental application and recommendation form by Nov. 8
*Honors Program students may win a  maximum total award of $6,000 in addition to their merit scholarship. This includes Fellowship Day, the Visit Experience Scholarship, and Scholarship Summit awards from the university and is not guaranteed.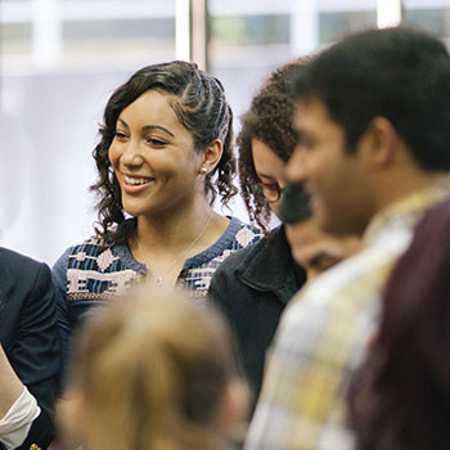 Act Six Scholarships
Act Six is a leadership development and college scholarship program that brings together diverse, multicultural cadres of emerging urban leaders who want to use their college education to make a difference on campus and in their communities at home.
Conducted in partnership with the Portland Leadership Foundation, the initiative provides student leaders the opportunity to develop exceptional leadership skills, earn a four-year college scholarship and make a difference on the college campus and in their communities.
Each year, a select group of students – many from multicultural backgrounds – are selected to participate in the program. They are provided a full-need scholarship to cover all tuition and housing costs. To learn more about Act Six program, visit the Act Six website.
Multicultural Leadership Scholarship
Recipients of the Multicultural Leadership Scholarship are seen as leaders on campus who are trained to intentionally engage conversations regarding diversity and reconciliation. These students not only receive mentorship and staff support, but also gain professional and leadership experience. Students who receive this scholarship, which ranges from $1,000 to $2,500, will be a part of the Mosaic Scholars Program and are required to participate in ongoing events throughout the year to retain their renewable scholarship.
Tentative event schedule: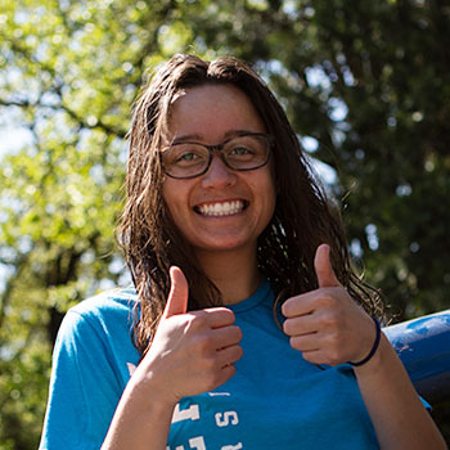 Mosaic Scholars Orientation - August (first year only)
President's Welcome BBQ - August (first year only)
Welcome Weekend - August (first year only)
Mosaic Retreat - September (first year only)
Peer Mentor Meetings - twice a month (first year only)
Cohort Meetings - monthly
Voices Project Conference (fall); MLK Program (spring)
All-Scholars Meetings: twice a year
Hold a leadership position (starting second year)
The application deadline is March 15, 2023. Recipients will be notified early to mid-April.
For more information, please contact the Director of Intercultural Life, D'Metri Mattocks, at dmattocks@georgefox.edu.
Alumni Certificate Scholarship
Our alumni stand tall in our world and George Fox University is proud to support the legacy of our past Bruins! If you are a child of a George Fox alum, we are happy to offer you a one-time $500 Alumni Certificate scholarship. The Alumni Certificate Scholarship will be applied to your first year as an incoming freshman or transfer student and is not renewable.
Donor-Funded Scholarships
Incoming students who have been admitted and have submitted their enrollment deposit can  apply for over 200 exclusive George Fox donor-funded scholarships with a single application. Scholarships range from $500 to $15,000.
Each year the application to apply for these scholarships opens Nov. 1 and closes on March 1, so be sure to complete these steps before March 1!
Apply for Donor-Funded Scholarships
You won't be able to access this application until you've been admitted to George Fox and receive access to your student email.

You can view a detailed description for each scholarship on the donor-funded page, as well as the requirements. After submitting your application, you'll see each scholarship that you applied for.
The donor-funded scholarship application includes a personal essay. You'll be able to pick from one of two essay prompts. Some scholarships require additional essays – once you submit your primary application, you'll be prompted to turn in the additional requirements, if necessary.
FIRST Robotics Scholarship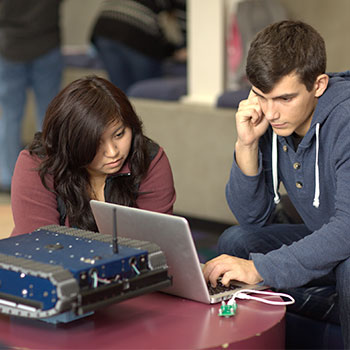 In support of the FIRST mission, George Fox University is offering a merit-based scholarship in the amount of $2,500, to a high school senior who has participated on a FIRST team during high school. This scholarship may be utilized for any undergraduate course of study at George Fox University. The scholarship is renewable each year for up to a total of four years. The recipient must meet the regular academic requirements for admission to the university.
Eligibility
To be eligible for this scholarship, you must:
Be a senior in high school
Have participated on a FIRST Robotics Competition team or a FIRST Tech Challenge team
Apply, be admitted and enroll at George Fox University as a full-time student (you do not have to be admitted at the time of applying for the scholarship)
Have a GPA of at least 3.5 (on a 4.0 scale)
Scholarship Application Package Content
To apply for the George Fox University FIRST Scholarship, complete the application package, including:
A completed FIRST Scholarship Application
A 500-word essay regarding how your FIRST experience has affected your career goals
A letter of recommendation from one of your FIRST adult mentors
Submission of Scholarship Application
The completed FIRST Scholarship application package must be received no later than Jan. 15, by:
Undergraduate Admissions
George Fox University
414 N. Meridian Street #6089
Newberg, OR 97132
External Scholarships
George Fox University offers some great resources on finding free money to pay for school. Please visit the External Scholarships page for further information. High school counselors and College and Career offices can often also help provide resources for finding local scholarships.