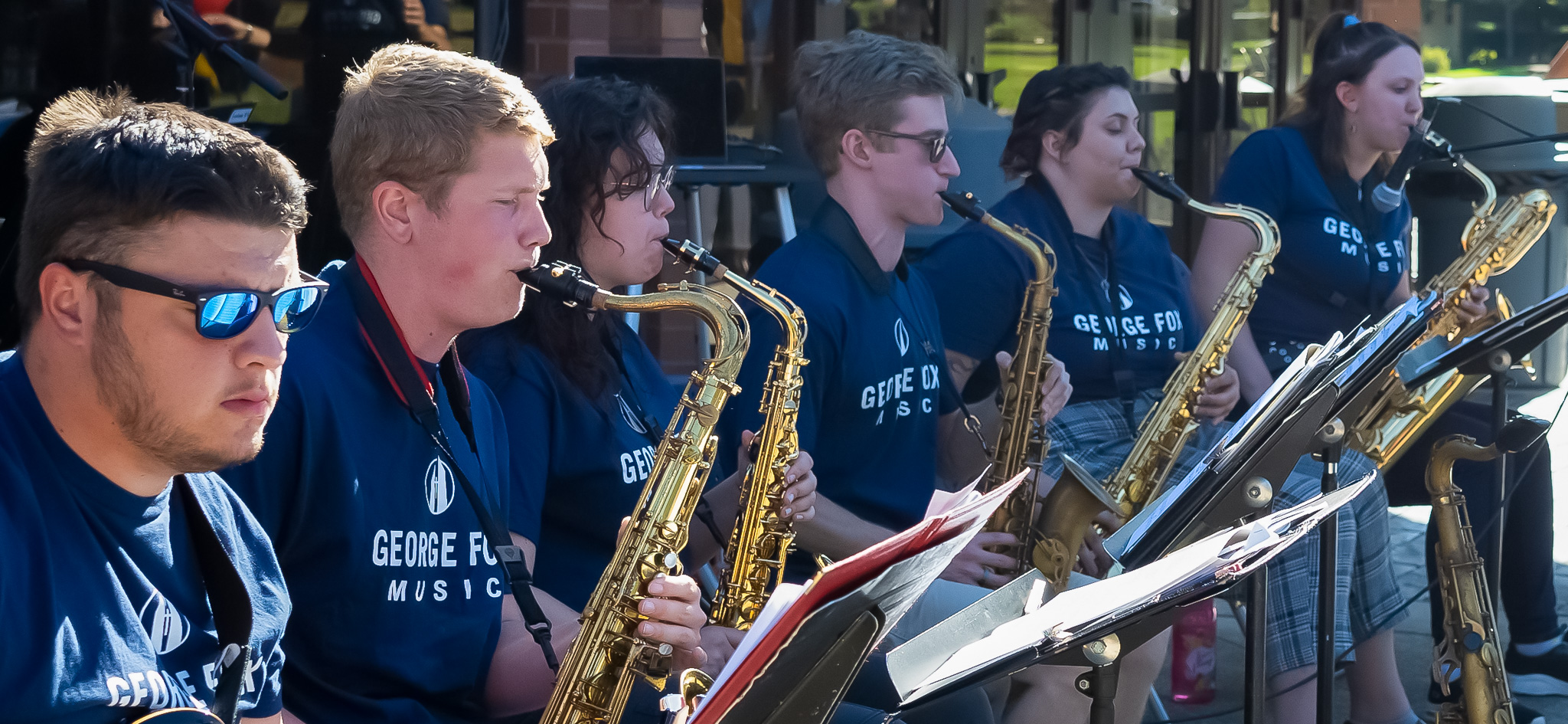 About the Music Program
The Music Department at a Glance
The music department is part of the College of Arts, Humanities and Social Sciences. We offer a BA degree in music with concentrations in music industry, worship arts, and liberal arts. Our music program is fully accredited by the National Association of Schools of Music, and many of our graduates have gone on to distinguished and successful careers in education and performance.
Music Is for
Everyone
Regardless of your major, you have the opportunity to participate in our wide range of music offerings, including ensembles, applied/private lessons, and numerous classes.
Ensembles are open to all students and may require either an audition or instructor's permission to enroll. Generally, students interested in joining an ensemble that requires an instructor's permission are granted it after attending the first day of class. More information can be found in the music major's course description in the catalog.
An Accomplished Department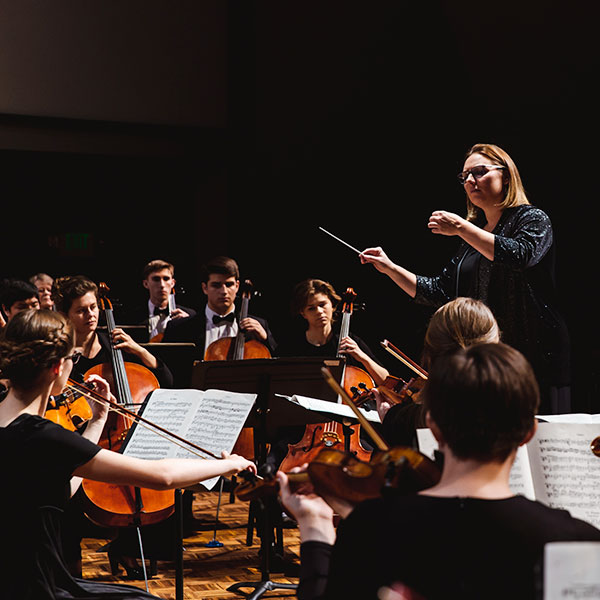 The George Fox Symphonic Band and Concert Choir have both been recognized by the National Association for Music Educators as superior music ensembles by being selected to perform at state and regional conventions.
And, our accreditation by the National Association of Schools of Music acknowledges that our music department meets national standards for undergraduate and graduate degrees and other credentials.
We offer three venues for performance:
Bauman Auditorium, the university's highly acclaimed concert hall, is the primary site for on-campus performances. It is the main venue for student recitals, chapel services (worship band), guest artists and numerous ensemble concerts, and our annual Christmas Concert – the biggest event on our calendar.

Bauman also regularly hosts the Oregon Symphony, jazz concerts featuring guest performers, piano concerts with nationally known artists, and worship events. It is also home of the university's Bösendorfer Imperial Grand Piano.
Wood-Mar Auditorium serves as the site for the majority of our theatre productions. The intimate setting allows audience members to be immersed in performances, and an enclosed control room at the rear of the venue houses the controls for a state-of-the-art sound and computerized lighting system.
The Ross Center consists of two large rehearsal rooms, six classrooms, and nine practice rooms for music and theatre students. It is also home to our music offices. This is where you will do the vast majority of your rehearsing.
There are also plans for the construction of a chapel on campus, where we plan to host special services and concerts.
Our Mission
As a Christ-centered learning community, the Department of Music prepares musicians to perform, create, and teach music to serve the communities to which they are called, regardless of what major they choose.
Nationally accredited and grounded in the liberal arts tradition, we equip musicians to communicate God's truth and beauty through disciplined artistic work and to use musicians' skills in leading lives of purpose. We share God's gift of music to bring joy, healing, and connection in a changing world.
Goals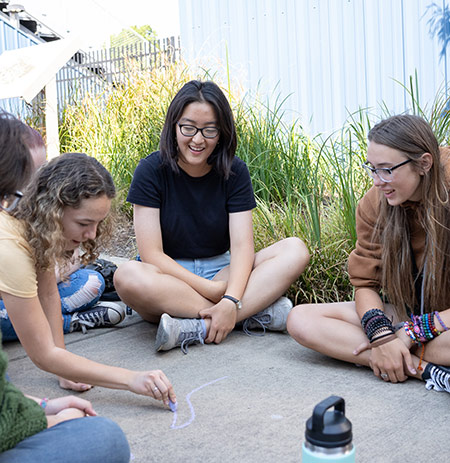 Music students will:
Demonstrate technical, artistic and collaborative performing skills in a variety of settings and musical styles, including both classical and popular music
Articulate and/or demonstrate the relationship of the Christian faith to music
Additionally, music majors will:
Apply practical musical abilities and vocational skills necessary for success in a professional music career, whether that be in the schools, the church, the professional music community, or in creative entrepreneurial endeavors
Synthesize cumulative skills and knowledge in a major musical project and/or internship
As a department, we will provide opportunities for the community to experience the beauty and benefits of high-quality music, within the context of a Christ-centered educational program.