At a Glance
10.5-16 Months
Program duration (depends on format)
Format
Evenings/Saturdays (virtual or in person) or daytime (in person) - more
Locations
Virtual, Portland, or Redmond, Oregon (depends on format)
Accelerated Licensure
Students eligible for teaching licensure after three semesters of course work and practicum (Spring or Summer starts)
Cost per Semester Credit Hour
$790*
Tuition Cost for Entire Program
$28,440*
* All stated financial information is subject to change. Financial aid available.
The leaders of tomorrow are the students of today. Who will believe in them? Invest in them? Help transform their lives?
At George Fox, we believe teaching is so much more than the transference of knowledge. Beyond facts, figures, numbers and words, it is transformative in nature, able to inspire, spark joy, offer hope, and change lives.
Are you ready to be this agent of hope and inspiration?
You've come to the right place.
Our MAT Program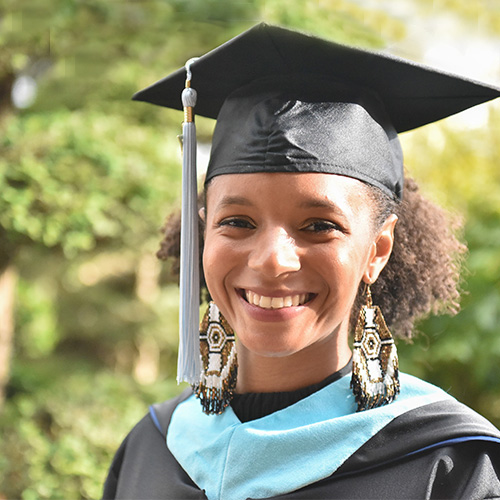 George Fox University's Master of Arts in Teaching (MAT) program is a teacher preparation program that leads to Oregon PreK-12 preliminary teaching licensure in either multiple subjects for elementary school or single subjects (up to two content areas) for middle school and high school.
Graduates are trained to work in public and private schools in Oregon as early childhood, elementary, middle, and high school teachers.
Don't have a bachelor's degree yet? Learn about other routes to becoming a teacher in Oregon
Fast-Track Your Teaching Licensure
No matter the format or location, our students are eligible for licensure after three semesters of core course work and practicum (four semesters if starting in the fall). This means that with our accelerated MAT program you can get a teaching job before finishing your degree and complete the remaining eight credits of course work online while working.
Phase 1: Preliminary Teaching License (28 semester credit hours)

The path to a preliminary teaching license is as follows:

Semesters 1 and 2: Course work (part time)
Semester 3: Student teaching practicum (full time)

If you complete these three semesters and pass all required state tests, you will be eligible for recommendation of a teaching license. All practicum criteria must be met at the conclusion of the practicum or an additional practicum will be required. You do not have to complete Phase 2 to begin teaching.

And here's more good news about the practicum:

The practicum requirement is only one semester, which means just four months of full-time student-teaching instead of the eight months required by some other MAT programs.
A two-semester practicum option is available for students who want to gain more experience before licensure.

Phase 2: Master of Arts in Teaching (8 semester credit hours)

After completing Phase 1, you continue at your own pace online to complete the MAT.

Four semester credit hours of action research (required)
Four semester credit hours of selected course work*

You may qualify for development funds at your workplace to help cover the cost of your final courses.

*May be applied toward a specialist endorsement, such as ESOL, Reading, or SPED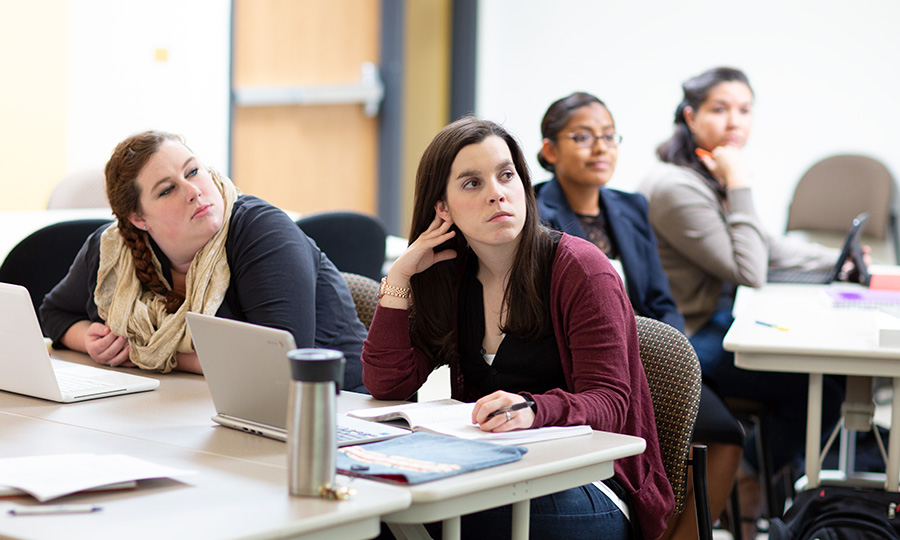 Flexible and Convenient
Locations and delivery methods: Online virtual instruction or in person in Portland or Redmond, Oregon
Program length: 10.5 to 16 months
Start dates: January, June, or August each year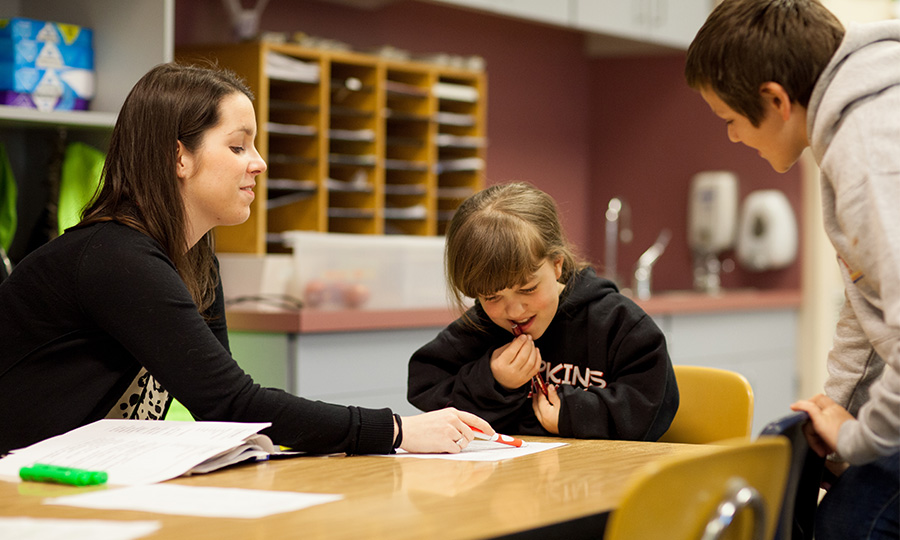 Add a Specialist Endorsement
By taking just 11 additional online credits (or 19 for Special Education), you can add a specialist endorsement to your degree in one of the following areas:
English for Speakers of Other Languages (ESOL)
Reading
Special Education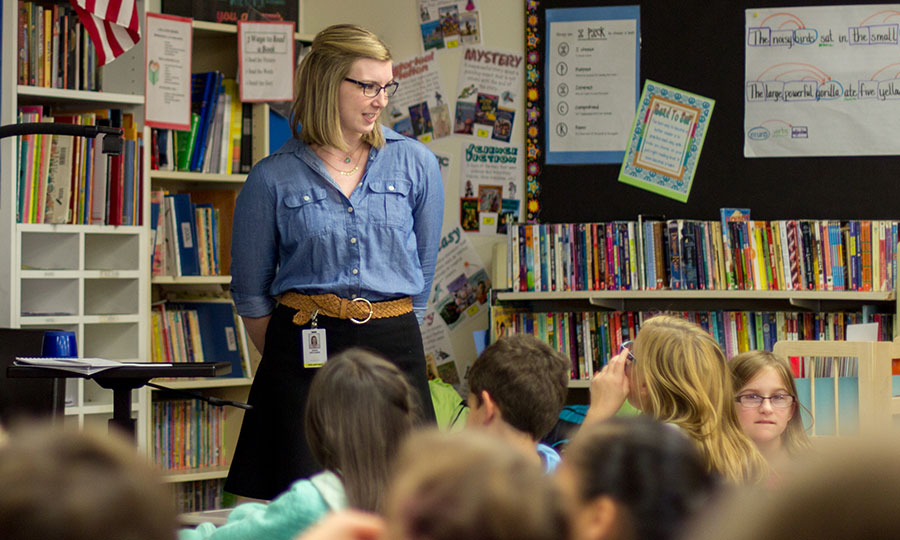 Our Philosophy
Our education programs prepare graduates to think critically, transform practice and promote justice:
Think Critically: Use evidence to question how things are done and imagine new possibilities
Transform Practice: Rethink how you teach to help change the system, improve student outcomes, and bring hope
Promote Justice: Advocate for the needs of all students; teach and model love and care for others
Why

Choose George Fox?
Experienced Educators

All our Master of Arts in Teaching faculty are experienced PreK-12 teachers who have gone on to become leaders in teacher education. Our education faculty continuously develop curriculum and instructional strategies in which classroom practices are modeled and reinforced, and incorporate their specializations into their educational practice, helping you in providing a continuously evolving program that is relevant now and in the future.

Streamlined Student-Teaching

Field experiences play a critical role in becoming a teacher. During each semester, candidates develop knowledge, skills, and dispositions in a variety of settings, including:

PreK-12 schools who partner with the program to provide quality student-teaching experiences
Community-based teaching and learning programs
Community-based service with local agencies providing services to children and adolescents

A Supportive Community

Within each format and site our students are assigned to a cohort of 15 to 20 colleagues who will become teachers together as a cohesive unit under the guidance of a School of Education faculty member. Cohorts take some classes together and act as a critical support during the intense work involved in earning an MAT degree.

Teaching with Technology

Emerging classroom technologies can be used to facilitate powerful learning in the classroom. We infuse and model classroom technology throughout the program.

Integrity and Values

We believe that becoming a teacher is about more than simply acquiring the skills and knowledge to teach. We view becoming a teacher as a journey of transformation, radically changing the mental and spiritual facets of ourselves.

Our MAT faculty and staff strive to walk beside each candidate in this transforming journey, providing support, pointing the way, and sometimes asking the hard questions that can catalyze critical moments of growth. We strive to guide candidates in Jesus' spirit of gentleness and persistence.
Megan Love, MAT
Sixth-Grade Language Arts/Social Studies Teacher, Sherwood Middle School, Sherwood, Oregon
I chose the MAT program at George Fox because of its strong reputation among the teaching community, and because of the positive experience I had as an undergraduate student at George Fox prior to the program. The George Fox MAT program has transformed my practice as an educator by enabling me to think critically and promote justice within my classroom on a daily basis.
Questions?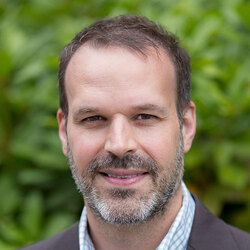 Admissions Counselor, Graduate Education Programs