Aaron Barnhart

,

BM, MM

Associate Professor of Worship Arts and Music Industry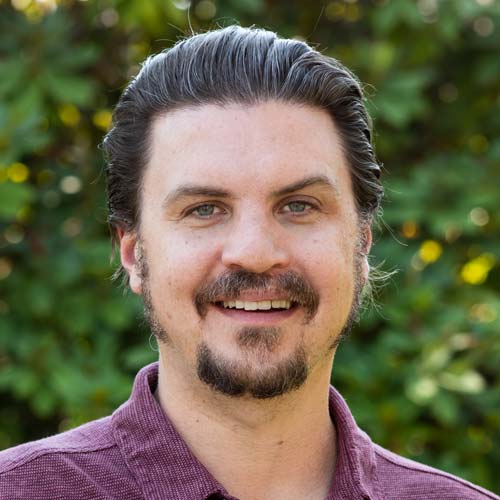 Aaron Barnhart joined the university as an assistant professor of worship arts and music industry in 2021, and he was promoted to associate professor in 2023. He arrived with a wealth of teaching and industry experience, working as a worship pastor at Monmouth Christian Church for six years, while also owning and operating Reverent Recording Studios, with which he works with local and national Christian artists.
In addition, Barnhart has taught music technology, recording techniques, and mixing and mastering as an adjunct professor at Oregon State University and also taught on an adjunct basis in the recording arts program at Western Oregon University.
In all, he has more than 20 years of industry experience, beginning as a sound designer for Mary J. Blige's "Mary Tour" in 2001. He has since worked with several prominent names in the music industry, including Fleetwood Mac and Herbie Hancock.
Barnhart earned a master's degree in intermedia music technology (2006) from the University of Oregon and a bachelor's degree in music production and engineering from Berklee College of Music in Boston (1998). He lives in Salem with his wife, Jillian, and their daughter, Ara.
Education
BM, Berklee College of Music
MM, University of Oregon