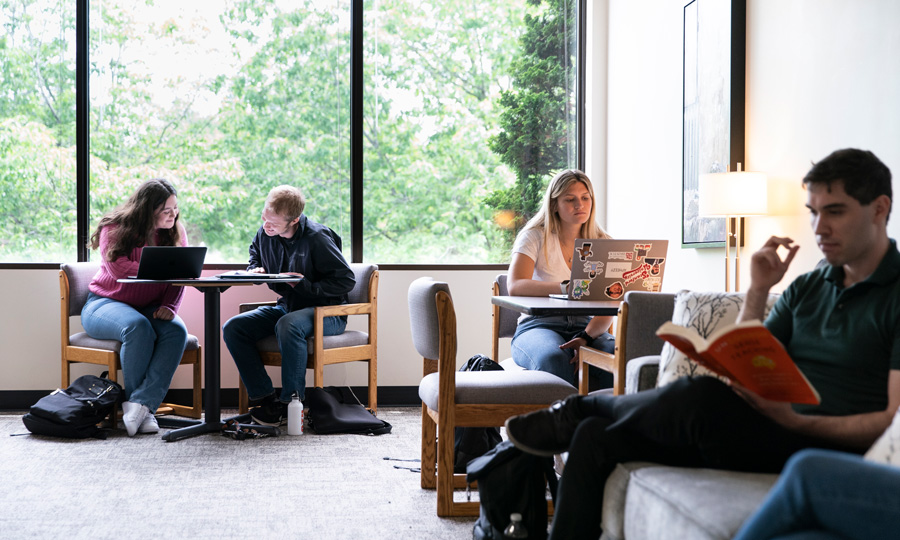 Best Tips from Adults Going Back to College
Thinking about going back to school? You're not alone: Nearly 1 million adult students returned to college last year. In fact, over 70% of postsecondary students are considered "nontraditional," meaning they fall outside the typical age range and educational trajectory of a traditional college student. These adult learners bring a wealth of experience to the classroom.
Going back to college as an adult is a big commitment, but can be very rewarding personally and professionally, opening new doors at work and beyond.
We asked graduates of our online Adult Degree Program for their advice for adults going back to college. They shared many words of wisdom and encouragement for adult learners. The main takeaway: You can do it!
8 Tips for Adults Returning to School
from Graduates of the George Fox University Adult Degree Program
Make a Schedule and Keep It

What our students say…

Make a schedule and keep it. Prioritize which things need to get done first.

Set aside time in your weekly calendar for classes. Don't assume you will get the work done in your 'free time.'

Jumping back into college-level courses can be challenging, and you'll want to make sure you've carved out the time to do it well. Adult learners often have more demands on their time than a traditional undergraduate, so it's important to schedule blocks of time for engaging with course content and completing assignments.

Use your calendar to schedule dedicated study time and stick to it. Plan your study session ahead of time, so you know exactly what to do when you sit down at the computer. Turn off distractions – you might even choose a location away from family to minimize interruptions, such as a library or quiet corner at a coffee shop.

Get Organized and Stay Ahead

What our students say…

Stay ahead of the tasks. Don't give up, and you'll get to the end!

Organization and time management are key to your successful completion of your program. Reach out if you need help because your teachers care immensely.

Now's the time to utilize every organizational tool you know of – from a calendar and planner to to-do lists and task management apps. Adults who are returning to college often have an advantage in this area, with years of experience in the workforce or managing a family calendar full of kids' activities.

Most college classes will provide a syllabus at the beginning of the semester. This will give you an idea of when big projects are due and what textbooks and reading to expect. Use the syllabus to plan your time and stay on top of tasks.

Take It One Step at a Time

What our students say…

Push yourself to get through the first two quarters, and you'll be in the habit of being a student again. Don't give up, there will be light at the end of the tunnel.

Do what is in front of you first, and don't worry about what might come.

It can be overwhelming to look at all the credits you'll need and think about the hours of work ahead – but many adults have successfully completed their degrees while balancing family and work and everything else life has thrown their way. Some programs are designed specifically for adults returning to school and allow you to take one class at a time, making it easy to focus on the course material and organize your time.

Lean on Your Support System

What our students say…

Give yourself grace and time to study. Family support is helpful; families should be involved in alleviating some of the stress you may have. My husband would cook meals and the kids would clean more so that I could study. The whole family was involved and a part of my success.

Get a support system in place and a plan for having less spare time temporarily.

Your support system will be crucial when you go back to school. Whether it's your spouse, kids, parents, co-workers or friends, let them know you're planning to work toward your degree and accept their help. You won't be able to do everything at the same level while going back to school. Decide what you can give up and ask others to step into those areas. Creating boundaries and saying no to family and social activities can be stressful; having a few key people in your corner can make all the difference.

Don't Be Afraid To Ask Questions

What our students say…

Don't be afraid to ask for help, trust your instinct, and take it one day at a time.

Find your support system and don't stop until you succeed. It's obtainable, and George Fox's team is dedicated to helping you with your success.

When you step into a degree program, it can feel like everyone knows what they are doing and has it all together. This is not true! You are learning alongside fellow students, and you have access to professors who care. Take advantage of this opportunity to be a learner and ask questions, stay curious, and make sure you understand the content.

If you have questions about the enrollment process or your degree plan, check in with your enrollment counselor. A good adult degree program will have staff eager to help you along the way and make sure you are set up to succeed.

Stay Focused on Your "Why"

What our students say…

Set goals, stay focused and enjoy it! Absorb all that you can and pay it forward in the world by taking the knowledge you gain and go make a difference.

Remember the 'why' of what you are doing or trying to accomplish. There will be days when you want to quit, but if you remember the 'why' it helps.

Make school a priority. The rewards of finally getting your degree will be something no one can ever take away.

You are going back to school for a reason – don't lose sight of it! Write down your goals and put them in a visible place. When you feel tired or discouraged, pause and remember why you are pursuing a college degree and how it will impact your future. Maybe you want to set an example for your kids, get a promotion at work, switch careers or achieve a lifelong dream. Whatever your "why," it will be worth it in the end.

Invest in Good Connections With Your Cohort

What our students say…

Invest deeply into the relationships within your cohort. Continue to learn and build lifelong friendships.

This is a season of life that will be, at times, very challenging and exhausting – but your cohort offers built-in support, and it's important to remember that this season is temporary. Keep envisioning life on the other side of graduation! It will be worth it.

Be open to your cohort and try to learn something from as many of your classmates as possible. Everyone is bringing something important to the table.

Many adult degree programs rely on the cohort model, which organizes students by area of study and creates small groups that take all of their classes together. This becomes a rich part of the degree experience, as students have the opportunity to learn from one another and the unique perspective each person brings to the group. Cohorts become support networks of their own and often result in lasting friendships.

Just Do It

What our students say…

The hardest part is starting, but once you get started, college becomes part of your everyday.

Do it! I wish I hadn't waited so long to go back to school.

Just do it. I put it off for years waiting for the right time. I finally realized that there will never be a perfect time. Seize the moment and push yourself.

When we surveyed graduates of our Adult Degree Program, the most resounding piece of advice was, "Just do it!" An overwhelming majority of students report that earning their degree was a rich, rewarding experience and well worth the effort. Many said they wish they hadn't put it off for so long and describe tremendous personal growth through the experience – not to mention the career benefits of having a bachelor's degree!
Going back to college as an adult is a big decision that requires commitment and sacrifice. But it's also an experience that will forever shape you, open new doors, connect you with amazing teachers and fellow learners, and show you what you can accomplish with a big goal and a little grit.
Going back to school helped me see that I am capable of so much more – and so are you. The journey is long, but the destination is beautiful.
Ready

to start your journey?
questions?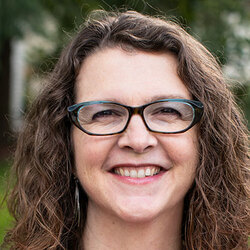 Admissions Counselor, Adult Degree Program