The Career & Academic Planning Center is one of George Fox's best resources for students. Our CAP Coaches are equipped with knowledge and experience to work with you one-on-one to discover your best potential!
How do we do it? We assist in helping you create a resume, connect with job recruiters, plan classes, and much more. Whether this is your first year at Fox or you are preparing for graduation, we offer numerous resources to help you achieve your best academic and professional future. 
Below are tips on how to get the most out of the Career & Academic Planning Center during each of your four years at George Fox.
Freshman Year
Meet with Your CAP Coach
Freshman year is a great time to make an appointment to introduce yourself to your Career and Academic Planning Coach (CAP Coach), discuss your interests and goals, and begin discussing your academic interests. 
Your CAP Coach is one of the most important consultants you will meet at Fox. Each coach has a specific group of majors and disciplines that they assist with in order to give each student the best individualized help.
4:3 Plan
The 4:3 Plan, which your CAP Coach helps you create, is a tool to help you plan out what you need to do during your four academic years and three summers as an undergraduate student. While each plan is specialized to you and your unique path, your coach has examples of what might be added to your plan in order to jumpstart your future.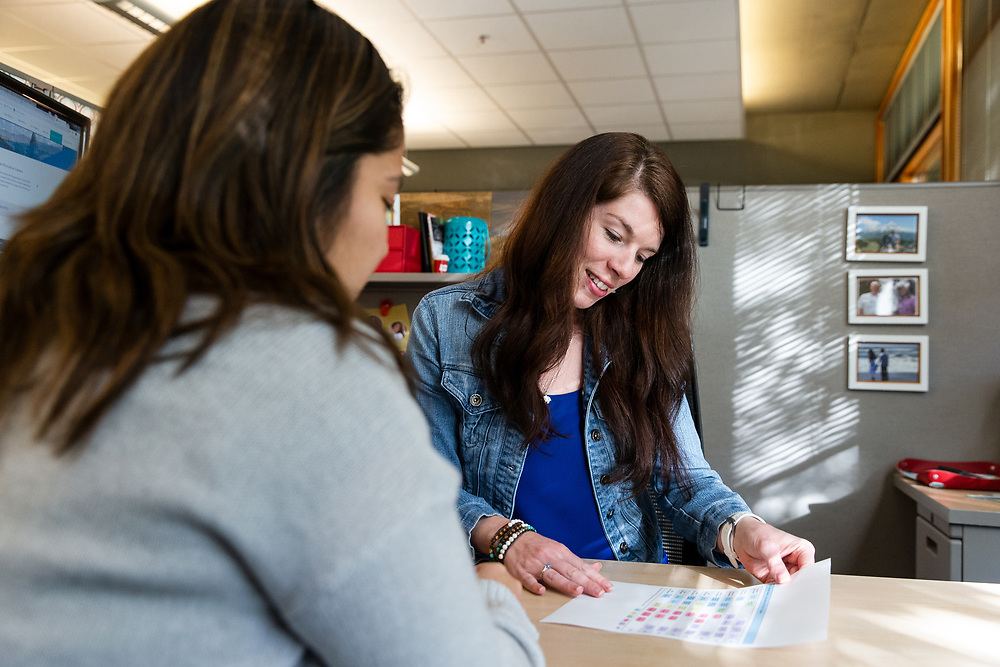 Sophomore Year
Creating a Resume, Cover Letter, and LinkedIn Profile
With so many resources available online, it can be difficult to discern what is good advice when attempting to create your resume, cover letter, or LinkedIn profile.
Luckily for students at Fox, the Career & Academic Planning Center has great resources regarding formatting, action verbs, and examples to help you in the process. You can also meet with a Career Coach to get one-on-one advice for creating and editing your professional online profiles and documents. 
Attend the Job and Internship Fair
George Fox hosts a Job and Internship Fair to assist you in networking with local businesses and organizations for potential internships and career opportunities. While it can be intimidating to network with potential employers, the Career & Academic Planning Center offers resources to help you come up with a professional summary, questions to ask while networking, and advice regarding how to follow up with employers that you connected with.
This is a great opportunity to start building connections that may lead to either a summer internship during college or a career after graduation. The Career & Academic Planning Center assists you in building confident skills for networking, which will last the lifetime of your professional career.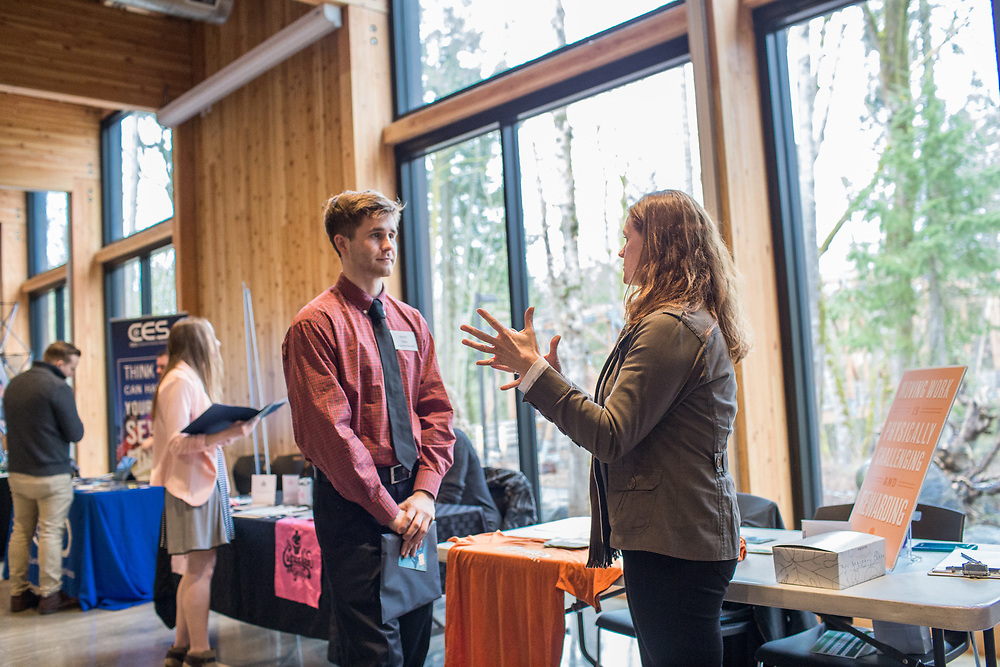 Junior Year
Preparing for Graduation
With two years left to go before earning your diploma, it is time to start planning for graduation and beyond. Your CAP Coach can assist in finalizing your class schedule to ensure you meet the requirements for graduation. He or she will also help finalize your resume, cover letter, and LinkedIn profile so you are prepared for upcoming applications.
Junior year goes by quickly, so by accessing the Career & Academic Planning Center proactively you can ensure you are best prepared for senior year and beyond.
Internship Search
The Career & Academic Planning Center has compiled a list of internship boards to assist you in finding the perfect internship for the summer before senior year. Internships are a great way to sharpen your skills in your career field and build connections that can assist in finding a job in your discipline after graduation.
The Career & Academic Planning Center can help you during the entire application process, including searching, applying, interviewing, and adding the experience to your resume.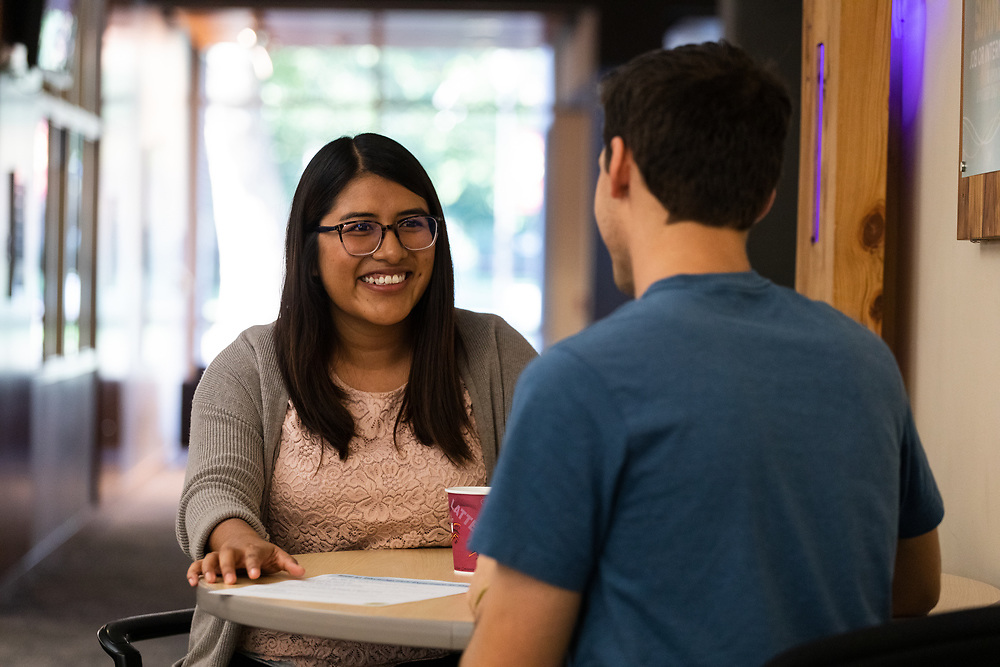 Senior Year
Research Jobs/Graduate School
Whether you plan to head straight into the workforce after graduation or to continue your education by earning a graduate degree, the Career & Academic Planning Center is here to help!
If you are interested in attending graduate school, we can help with researching programs, connecting you to resources, and assisting in the creation of your application materials. We also have helpful resources regarding creating a curriculum vitae (CV), obtaining letters of reference, and many other important steps when applying for either a master's or doctoral program.
Our Career Coaches will also help you research career opportunities. They are equipped with helpful tips on finding jobs in your discipline, finalizing your application materials, and holding mock interviews to ensure you are best prepared when talking with potential employers.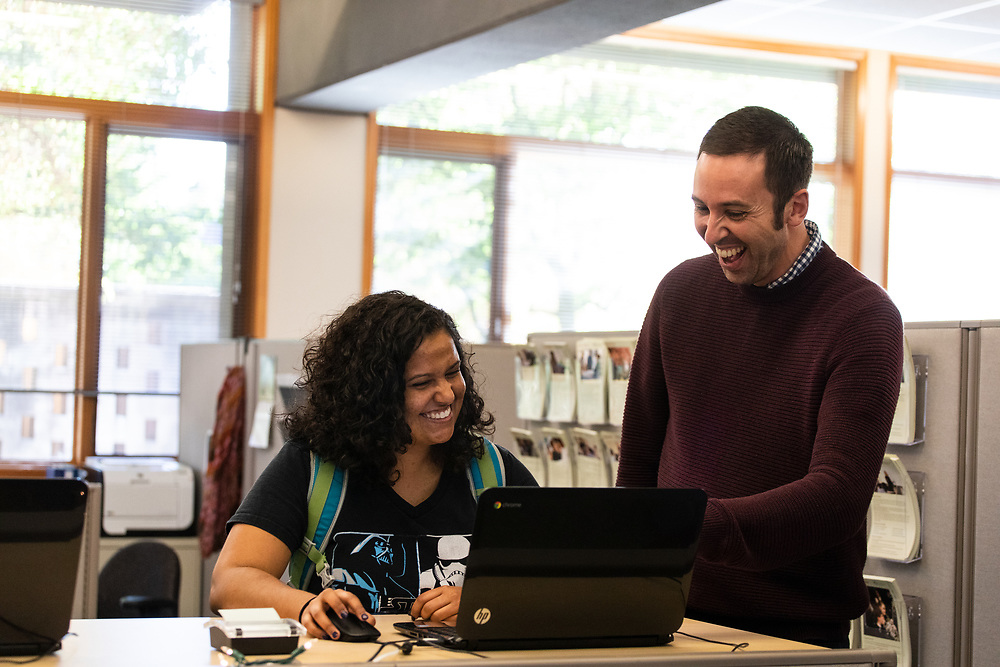 These are just a few of the ways to get the most out of the Career & Academic Planning Center during your time at Fox. Beyond these, they offer many more resources to help you plot your course through college and beyond.
Sign up on Handshake to make an appointment today or visit the Career & Academic Planning Center's webpage to learn more!