Virtual reality. You may have experience with it for recreational gaming or entertainment. Now, George Fox's science department is using the technology to provide innovative hands-on experience for its anatomy and physiology students.
In the fall of 2021, the virtual reality (VR) lab opened for students, equipped with 24 state-of-the-art Vive Focus 3 virtual reality headsets with 5K resolution, 120° field of view, and a smooth 90Hz refresh rate. Each station also includes high-end computers powered by Intel Core i7 processors. If you, like me, are unsure of what that all means, let's simplify: It's a really cool, high-tech, high-powered program with a clear picture. 
The class uses two computer programs. 
3D Organon: A program that allows students to interact with realistic models of human anatomy and its structures
Complete Anatomy: An

 advanced 3D anatomy platform that includes a detailed atlas of the entire human body, instructional videos, 3D models, virtual dissections, injury and pathology simulations, and radiology images
These programs allow students to work with their hands on body structures, practicing real-life applications. It provides more opportunity than physical models and cadavers, as it allows students to experience what it would look like to be inside a breathing lung or view how the many tiny bones of a skull fit together from the inside out. If you have ever seen Magic School Bus, this is as close to a Ms. Frizzle class as it gets.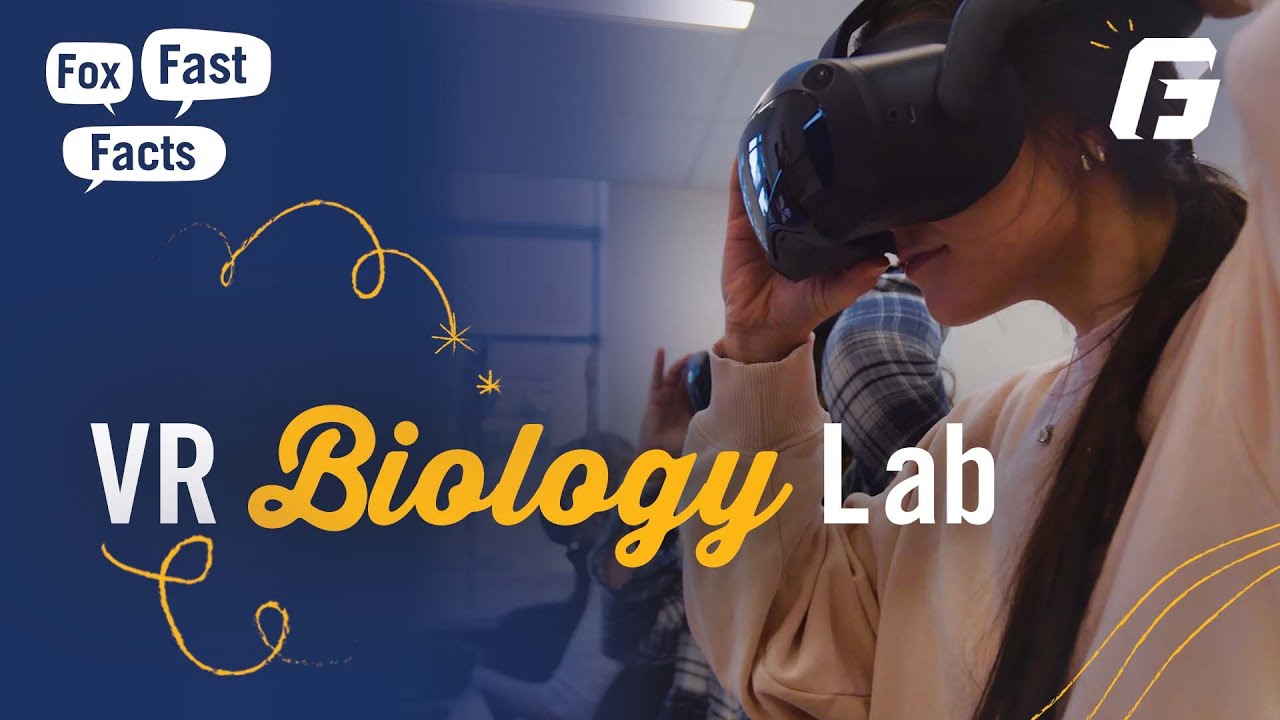 Students appreciate the hands-on experience and new capabilities these programs provide. "It is helpful to be able to manipulate and turn the structures around to see them from all sides. That is something I couldn't really do with the cadaver," says Emi Masuda, a senior biology major. 
Due to its realistic hands-on programming, the VR lab is especially helpful in preparing students for health and medical careers such as nursing, physical therapy, athletic training, and medical school. It's also a great learning opportunity for students who want to pursue biomechanical engineering and medical research to explore the functionality of anatomy. 
What is next for the VR lab? "We are reaching out to other departments to incorporate virtual reality into their programs. VR has the potential to enhance the educational programs of many different disciplines and meet community needs in the areas of training, collaboration, design, entertainment, and business," explained Tennille Hostetler, George Fox's laboratory coordinator.