Nursing Major (BSN)
If there was ever a time we needed nurses who were compassionate, resilient and showed grit and determination under duress, it's today. The aging of our population, the increasing threat of disease, and the strain put on our hospitals and frontline workers due to the recent pandemic are just three reasons they are needed now more than ever.
You can be the one who steps up and answers the call.
George Fox University ranks among the 2022‑23 U.S. News and World Report's
Best Undergraduate
Nursing Programs
Our Goal: Develop Compassionate Caregivers
A nursing education at George Fox strikes a balance between caring for others and sound scientific knowledge. Beyond book smarts and clinical training, we place a high priority on developing compassionate caregivers who see patients not as numbers, but as people.
Here, you will gain a quality nursing education in order to improve the health and well-being of individuals, families and populations. You will be trained to make a difference. To offer hope and healing to the world.
Where to Serve? Options Abound
Our graduates go on to work in hospitals, research facilities, community-based clinics, doctors' offices and in missions roles overseas. They are also equipped to pursue graduate education and fulfill the need for nurses in advanced practice, higher education and management.
CCNE Accreditation
The baccalaureate degree program in nursing at George Fox University is accredited by the Commission on Collegiate Nursing Education (http://ccneaccreditation.org).
The baccalaureate program is also approved by the Oregon State Board of Nursing (OSBN). Upon completion of the nursing program, you will be prepared to take the NCLEX-RN licensure exam and enter into nursing practice.
Why

Study Nursing at George Fox?
You will receive a Christ-centered nursing education – one in which biblical principles of compassion and caring are integrated into your course of study.

You will be personally known by faculty members whose goal is to help you be successful in the program. Knowing you, our students, equips us to maximize your learning potential and facilitate appropriate strategies if you experience challenges.

You will engage in seven unique clinical experiences throughout the program in a variety of healthcare settings and specialties, as well as multiple simulated patient experiences.

We have a nursing peer mentoring program to help you along your journey. Our major is rigorous, but you are never alone. We will do all we can to help you succeed!

We have a high NCLEX-RN pass rate and a low attrition rate.
Dispelling Some Myths
It's true: There are some myths out there about the nursing profession and the life of a nursing student. We'd like to address a few of them here:
Myth: All new nursing graduates must work in acute care.
Fact: Not true. Our graduates can work in a variety of healthcare settings, many of which are not connected with a hospital.
Myth: As a student, you can't do nursing and play sports or do music.
Fact: You can, it just takes intentional planning and strong organization and prioritization skills.
Myth: Nurses are subservient to physicians.
Fact: ALL healthcare disciplines are important and valued.
Myth: Nursing is studying medicine.
Fact: Nursing studies nursing and healthcare. Medicine is a narrow term more for physicians and physician assistants. Healthcare is all-encompassing.
What

Will I Study?
Health Assessment
Clinical Judgment
Pharmacologic and Non-pharmacologic Treatments
Population Health
Person-centered Care
Interprofessional Partnerships
Therapeutic Communication
Maternal Child Care
Adult Health
Ethical and Legal Nursing Practice
Nursing Leadership
Quality and Safety in Nursing
Applying to the Nursing Program
In addition to applying to George Fox, nursing students also apply for admission to the nursing program.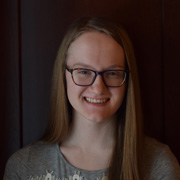 During my time in the George Fox School of Nursing, I have learned how to holistically assess and care for patients. Any school can teach you how to be a nurse, but George Fox's Be Known promise and Christ-centered approach to patient care truly sets us apart.
What's

after George Fox

Registered nurses (RNs) constitute the largest healthcare occupation in the United States, with 2.6 million jobs. Registered nurses have the opportunity to work in a variety of clinical and non-clinical settings, including hospitals, ambulatory care clinics, nursing homes, community settings and academic institutions.

The Bureau of Labor Statistics estimates that employment of registered nurses is projected to grow 7 percent from 2019 to 2029, adding a projected 221,900 jobs in the United States over this period.

In Oregon, projections show that, between 2017 and 2027, the state will need an additional 26,600 RNs over a 10-year period to fill new jobs due to growth within the industry and to replace current RNs who leave their positions (Oregon Employment Department, 2018).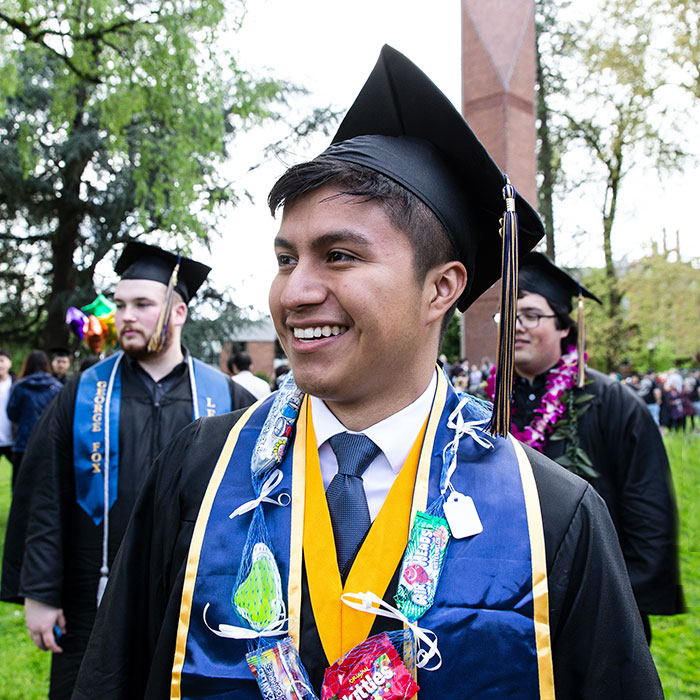 Positions our nursing majors have held
Surgical Unit, Seattle Children's Hospital
Pediatrics, Loma Linda Medical Center
Surgery, Silverton Hospital
Oncology, Midland Memorial
Adult Medical/Surgical, OHSU
Labor and Delivery, Evergreen Hospital
NICU, UCLA Medical Center
MD Anderson Cancer Center
Family Birth Center, Legacy Emanuel
Bone Marrow Transplant Unit, OHSU
ER, Salem Hospital
Labor & Delivery, Silverton Hospital
Medical/Surgical, Pali Momi Medical Center
Orthopedics, Salem Hospital
Pediatrics, Kadlec Regional Medical Center
Medical/Surgical, Providence Newberg
Real-world learning opportunities
Cross-cultural study nursing experience in Kenya (when permissible)
Clinical experience in rural and urban settings
800 to 1,000 hours of clinical experience outside the classroom, including hospitals, clinics, home health and hospice, local schools, and correctional facilities
Nursing students finish strong, step up during COVID-19 crisis
This wasn't the way it was supposed to end. With seven weeks left in the semester, there were critical exams to prepare for and clinical placements to complete. And, for those graduating, there was the highly anticipated pinning ceremony to look forward to – the culmination of four years of toil, when family and friends would gather round, cameras in hand, to celebrate this most impressive of accomplishments.
Then, almost without warning, plans changed. The threat of COVID-19 triggered an international call to stay home. Businesses closed. Sporting events and social gatherings were canceled. And students across the nation – including those in George Fox's highly hands-on nursing major – were asked to give up in-person instruction and master remote learning. For senior nursing students, the urgency to graduate and enter the field was greater than ever.