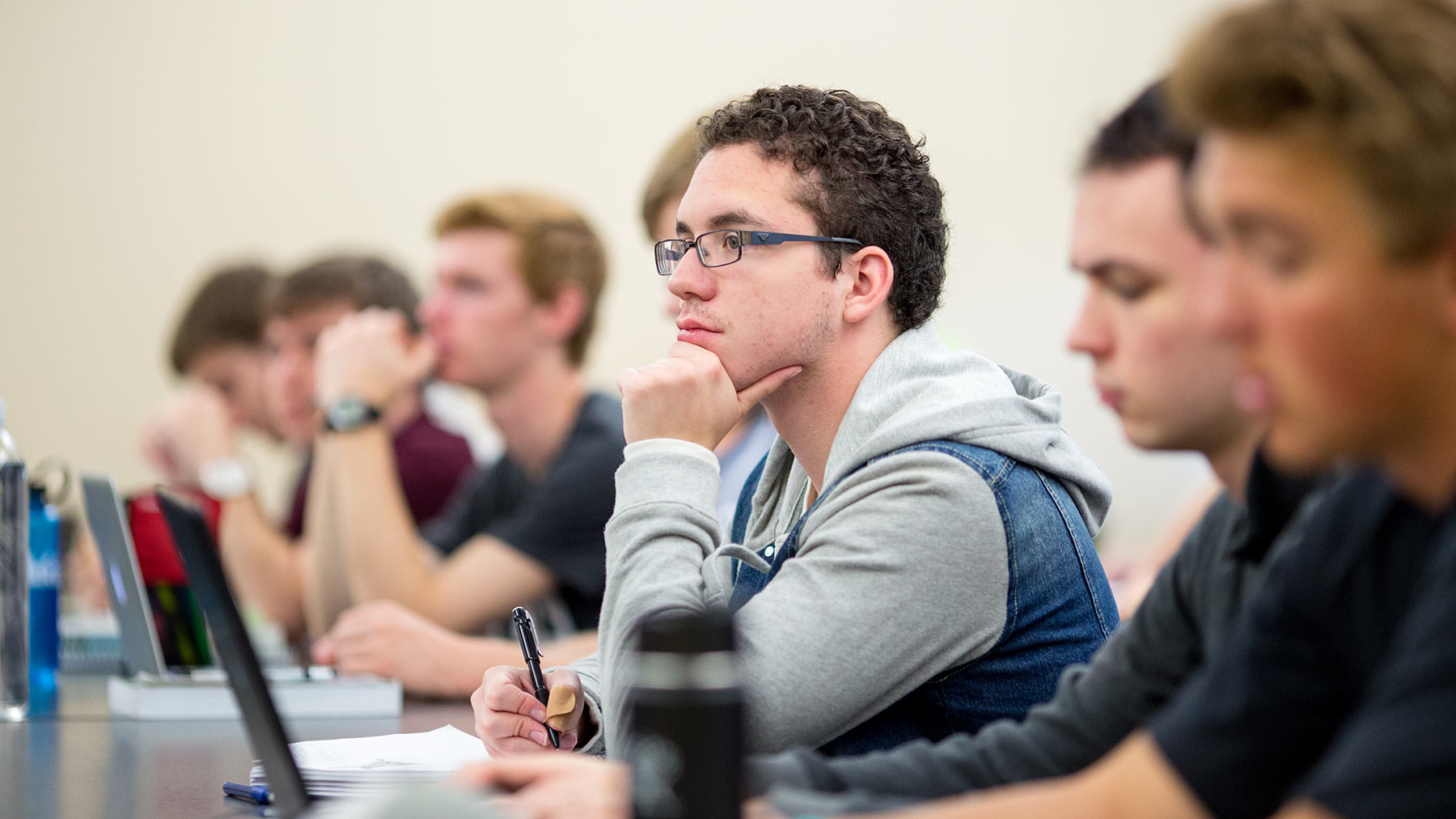 Politics Concentration
More than ever, we need citizens who are committed to public service, conflict resolution, law, development and business – people who are driven, passionate, knowledgeable and ready to enact change in these arenas. We need people who are engaged with current issues because they know how much they matter.
These are the students we seek in the politics concentration of our history major.
Maybe you desire to have a broad overview, or maybe you want to dive deeper with an emphasis on American institutions, law, international relations, comparative government, peace studies, political theory and public policy. Broad or niche, there are options.
Whatever you're looking for, this is a program that gives you versatility in the job market.
At the center of the program is the conviction that the Christian faith is relevant to all of life – including politics. Our professors draw from the best of George Fox's evangelical and Quaker heritage, and are actively engaged in research and current events.
Why

Study Politics at George Fox?
Your professors are published authors and remain engaged in current political and legal debates. This means that you get an edge on what's new in the political arena.

We help you choose from an extensive database of internship opportunities tailored to your interests. Our faculty has a big network of connections; the only challenge now is finding which one is right for you.

All of our students who have applied to graduate school or law school have been accepted. The odds are very much in your favor.

We hold tightly to the responsibility of fostering good conversation. Political differences have the power to unite and sharpen one another rather than divide us. Faith is relevant in politics, and unity is just one of the ways that plays out.

As a Politics major, you have the option to join George Fox University's honors program. This great books program will allow you to engage in active discussions with your peers and provide you with a challenging academic journey that informs your mind and deepens your spiritual walk.
What

Will I Study?
Political theory classes give you a rich understanding of the "why" and "how" politics are practiced.
Classes that cover the fundamentals of American government as well as international relations
Each year, seminars dealing with various topics are announced that represent current faculty interests and competencies.
Daniel Bennett
Associate Professor of Political Science, John Brown University
Studying politics has been the best decision I've made at George Fox. The faculty are beyond capable and highly personable, and the classes are both challenging and rewarding.
What's

after George Fox

Employment of political scientists is projected to grow 6 percent from 2019 to 2029, faster than the average for all occupations. Increased demand for public policy analysis in both government and non-government organizations will support employment growth for these workers (U.S. Bureau of Labor Statistics).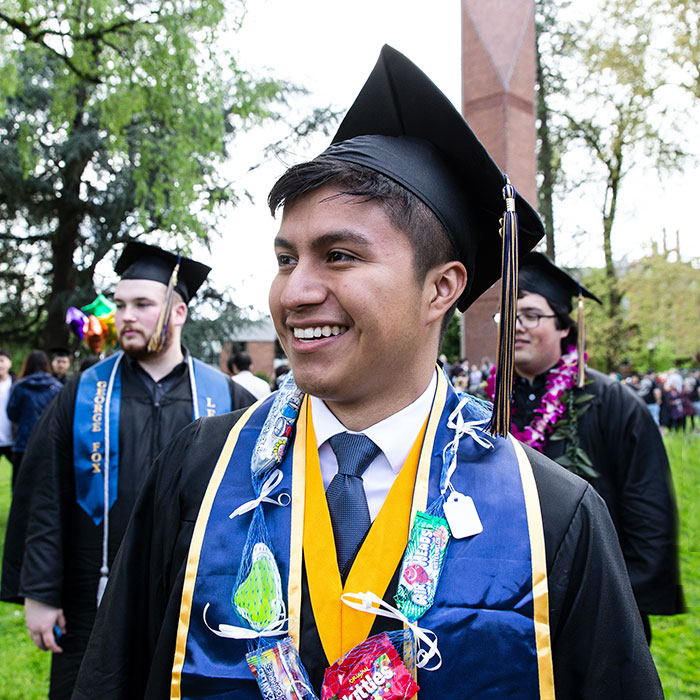 Jobs
Policy Analyst and Member Services Director, Oregon House Republican Office
Public Policy Assistant, American Farm Bureau Federation
Source Analyst, Department of Defense
Field Researcher, National Republican Senatorial Committee
Funding Operations Specialist, Community Assistance Network
Database Technician, Republican National Committee
Deputy Director of Early Voting, Victory 2008
School Liaison and Counselor, Youth Guidance Association
Staff Assistant, Organization for International Investment
Assistant Account Executive, The Sherry Group
Internships
The White House
The Center for National Policy
Democratic Congressional Campaign Committee
Federal Bureau of Investigation
United States House and Senate
United States Department of State
The Heritage Foundation
U.S. Embassy, Nicaragua
National Right to Life
Graduate Schools
Cambridge University, Master of Philosophy in International Relations program
Catholic University of America, PhD program in Political Science
Cornell University School of Law
George Washington University Law School
University of Minnesota School of Law
University of Michigan School of Law
Tolon Pursues Her Passion for Law
Fresh out of Fordham Law School, George Fox alumna and former ASC student body president Elizabeth Tolon is living the dream as a young lawyer in New York City. Despite her current success, she didn't always plan on going into law. In fact, she began her years at George Fox studying music education. "I wanted to be a high school choir teacher," she explains, "but I'd always loved political science."
At first, Tolon settled for taking a few political science classes on the side, working toward a minor. Before long, supported and encouraged by professor Ron Mock and former professor Michael MacLeod, she added political science as a second major and began to explore new options.