Are you a people watcher? Do you wonder why people act the way they do? Have you been curious about how society works? Would you like to explore multiple layers of social reality, especially ones hidden behind the scenes? If so, you should consider studying sociology.
Are you passionate about people and their cultures? How about understanding the concepts of equity, prejudice and privilege? Do you deeply care about people's well-being and want to be sensitive to their social circumstances? That's even better.
Sociology pairs well with almost any other field of study because it provides a systematic way of understanding society in its entirety. With guidance from faculty, you will be equipped to critically engage with some of the most pressing social issues of our time, such as health and well-being, inequality, poverty, and race and ethnic relations.
Why

Study Sociology at George Fox?
We seek to talk about social issues in a manner that glorifies God. Humans are valuable in his eyes, so we approach our curriculum around that truth, with the goal to increase respect, dignity and love for others.

You will cultivate a deep understanding of yourself by identifying your place on the social map and gain clarity in how society works as a system to enable or constrain human thriving.

You will study criminal justice with an emphasis on restorative justice. You will also foster passion for social justice and activism.

As a Sociology minor major, you have the option to join George Fox University's honors program. This great books program will allow you to engage in active discussions with your peers and provide you with a challenging academic journey that informs your mind and deepens your spiritual walk.
What

will I Study?
Patterns and trends in economic, gender, racial, and health inequalities
Modernity and its consequences for individuals and groups
The interrelationships among social institutions such as family, religion, the economy, and the state
Crime and deviant behavior; how can restorative justice promote healing and peace
How cultural values and norms shape and are shaped by human behavior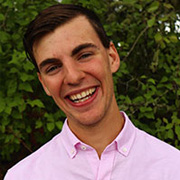 Sociology has made it impossible for me to ignore the sufferings and perspectives of others—this is invaluable. This has been modeled to me by faculty that have cared more about me, my life, and my academic growth than any other teachers I have ever had. The deep connections that the faculty formed with me are why I chose sociology in the first place.