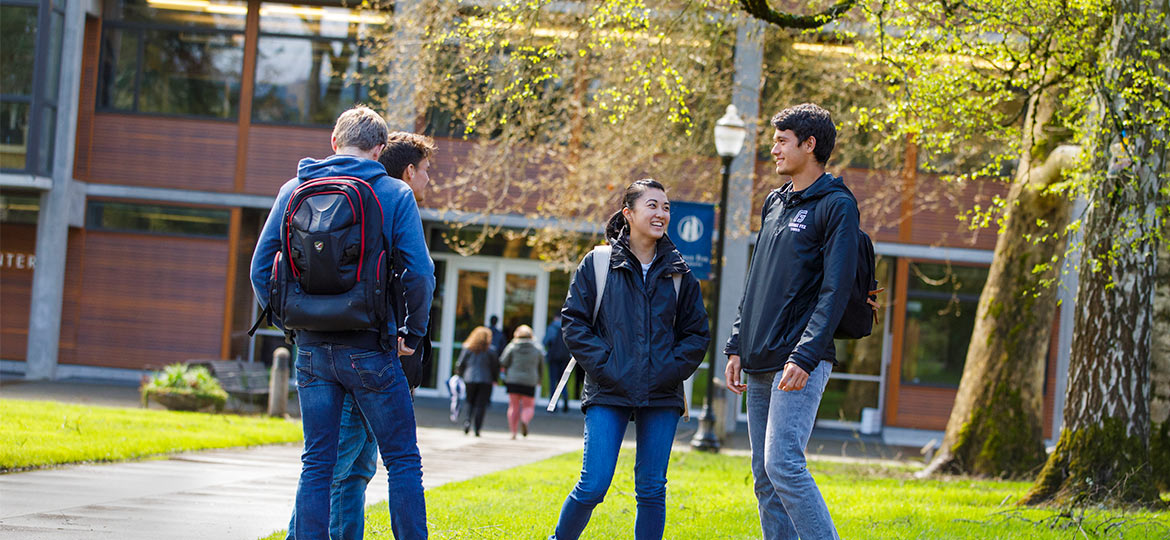 Transfer Credit Resources
Am I a transfer student?
Have you graduated from high school?
Prior to enrolling at George Fox, will you have attempted at least 30 quarter hours or 20 semester hours at a college since your high school graduation date?
Are those 30 quarter hours or 20 semester hours transferable coursework (100 level or higher)?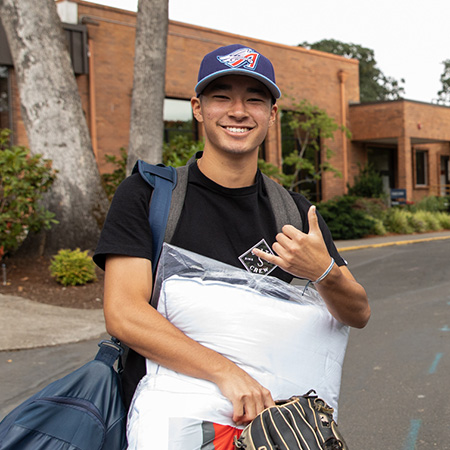 If you answered "yes" to all these questions, you're a transfer student.
If you're not a transfer student, you'll probably apply as a freshman student. But even as a freshman, you may still be able to bring in college credit at George Fox for courses completed at another college, through dual enrollment credits, or for alternative credit via AP, CLEP, IB, or foreign language equivalency.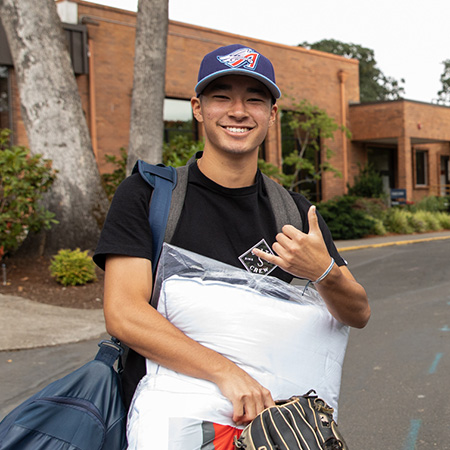 General Education Requirements
There are two paths to finishing your general education requirements:
Block Transfer

George Fox accepts the following associate's degrees as a block transfer, taking care of all your general education requirements except for a few courses that are tied specifically to our institutional mission.

Oregon: The Associates of Arts Oregon Transfer Degree (AAOT), the Associates of Science Oregon Transfer Business Degree (ASOTB) or the Associates of Science Oregon Transfer Computer Science (ASOT-CS)
Washington: The Washington Transfer Associates of Arts (WTAA) also known as the Direct Transfer Agreement (DTA)
California: The Associates of Arts Degree for Transfer or any associates of arts degree if you also met the Intersegmental General Education Transfer Curriculum (IGETC) requirements or the CSU General Education Breadth requirements.

Oregon Community College Scholarship: $5,000 per year

Students transferring from an Oregon community college with a 3.0 cumulative transfer GPA will automatically receive an additional $5,000 per year.

Course-by-Course

If you transfer without a block-transfer associate degree, we will evaluate your course work on a course-by-course basis. Did you take college algebra at your current institution? That will likely meet the math general education requirement at George Fox. What about Introduction to Psychology? You probably have met a social science general education requirement. So, what general education courses should you take? We have a few tools to help you.
Questions?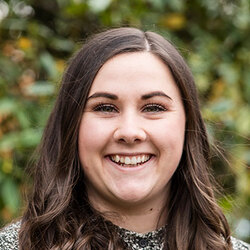 Transfer Admission Counselor
Additional student groups served
Transfer students
Post-baccalaureate students
Re-admit students