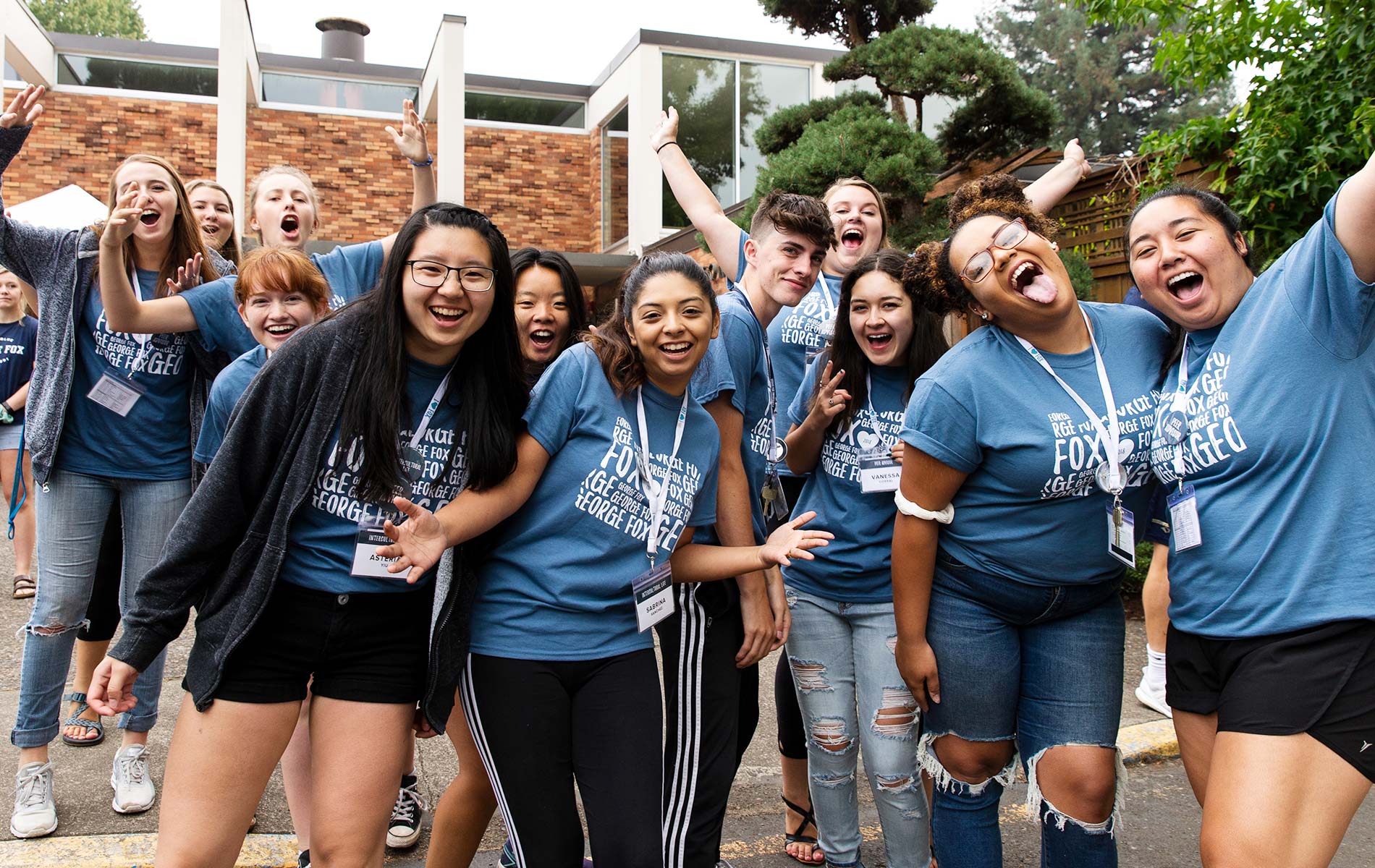 George Fox University is a Christ-centered university in the tradition of the Evangelical Friends, also known as the Quakers. As such, we believe that a diverse community is a gift of God and its flourishing is a theological imperative for the people of God. We denounce racism and systems of oppression, and proactively work with the Holy Spirit to eradicate those evils from our institution and society.
Read our full Theology of Racial & Ethnic Diversity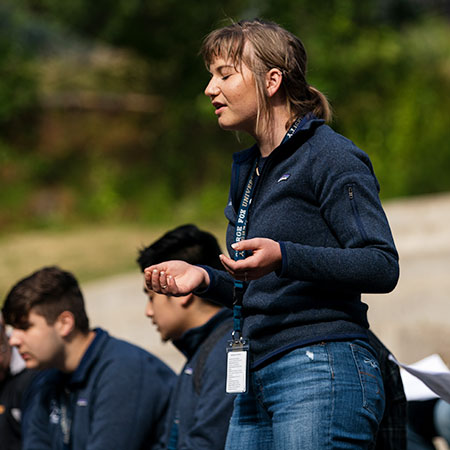 We exist to educate & inspire students to pursue God's calling on their lives. In keeping with this purpose, we commit together to participate faithfully in the following essential practices of a beloved community as an expression of love for our God:
Repent

We acknowledge that a central practice in this way of life together is repentance—being collectively certain of our sinfulness and propensity to do harm. Repentance includes acknowledging harms done individually and communally enacting restoration for specific harms.

George Fox Community members will understand racism and discrimination as sinful, and thus carrying negative consequences.
George Fox Community members will change behaviors through active learning and engagement.
Engage

In our diverse community, we choose to be proactive participants, conducting ourselves with humility and respect. As we pursue deeper understanding and a community that honors God, we will be committed to one another, sitting in discomfort with each other, extending honor, grace, and forgiveness, just as God has forgiven us (Eph. 4:32).

Students and employees will experience a university climate providing grace and structure for learning, which is a prerequisite for change in actions.
Students and employees will be equipped to engage difficult conversations with civility and a respect for the Imago Dei in each person with whom they interact.
Correct

We aspire to honestly address and correct behaviors and institutional structures that denigrate others in order to restore shalom in our community. We commit to speak the truth in love to each other so that faithful correction leads to the creation of a loving community in Christ.

Attract and recruit diverse employees reflective of our student demographics.
Students and employees will be able to understand and access clear pathways to success.
Educate

We commit to learning how to practice respect, mutual understanding, and reconciliation in the ever-changing, diverse world. We continue to equip administrators, faculty, staff, and students with fresh wisdom, creative dialogue and pedagogical skills, and cutting-edge institutional strategies that can promote the Christ-centered community of shalom and harmony in the classroom and campus-wide.

Members of the George Fox Community will explore issues of injustice through the biblical lens. This will occur through the presentation of diverse voices, peoples and perspectives by guest speakers, employee training and the curriculum.
Members of the George Fox Community, including the Board of Trustees, will take responsibility to actively pursue policies that result in organizational change and increased diverse representation reflective of Christ's kingdom.
Celebrate

We foster a culture of celebration with festive events and vibrant talks around the topics of justice, diversity, and shalom where we can feel safe and liberated in candid, critical conversations and celebrate the meaningful work being done on the campus and the surrounding communities.

Students will report a positive change in their cross cultural knowledge and understanding.
Diverse members of the university community will experience a safe, open environment where they are affirmed and valued.
Contact Us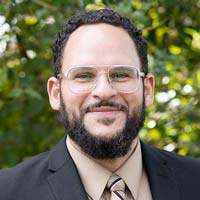 Associate Vice President, Inclusive Excellence
Chief Diversity Officer