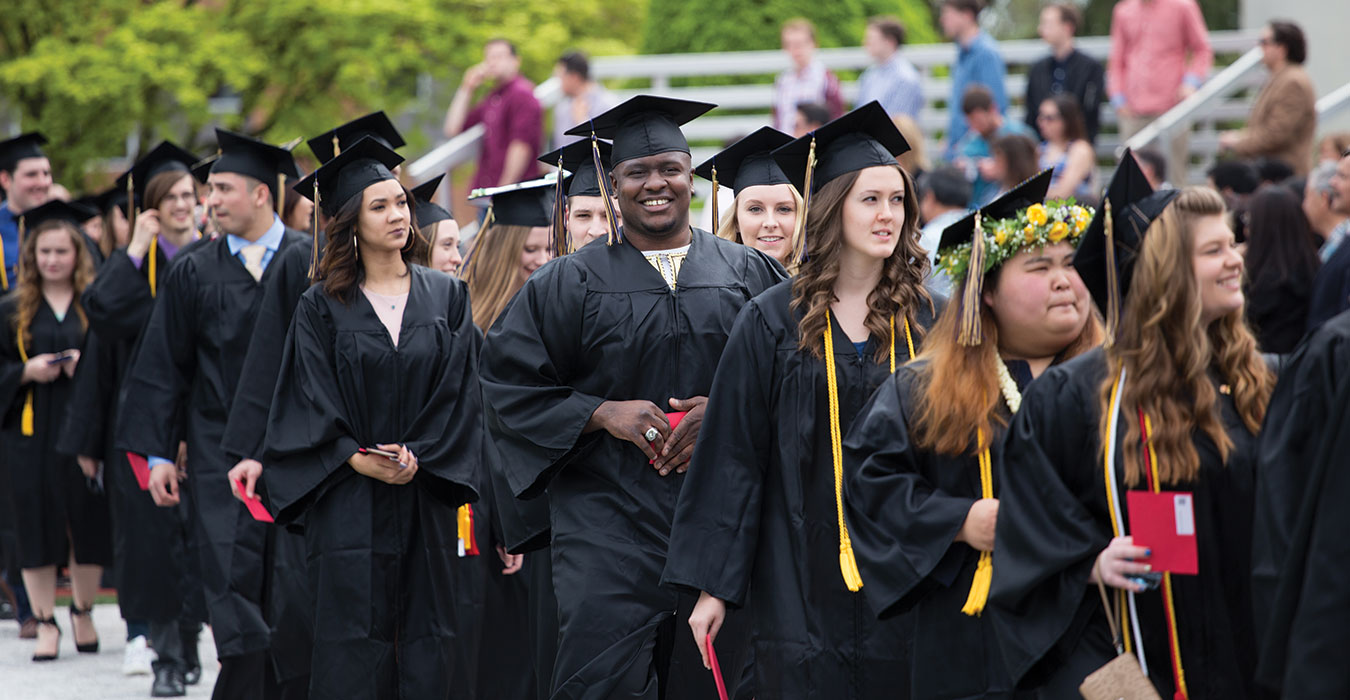 What's Next for the Class of 2017
Recent grads reflect on their time at George Fox and look forward to what's next
By Brett Tallman
In the grand scheme of things, four years is a relatively short period of time. But for these recent graduates, the last four years at George Fox have profoundly impacted their outlook on life and sparked a passion for their future career and calling. Whether they're moving on to graduate school, a new job across the state or a mission field across the globe, the Class of 2017 is ready for whatever comes next.

Here are a few of their stories. Visit georgefox.edu/classof2017 to read more.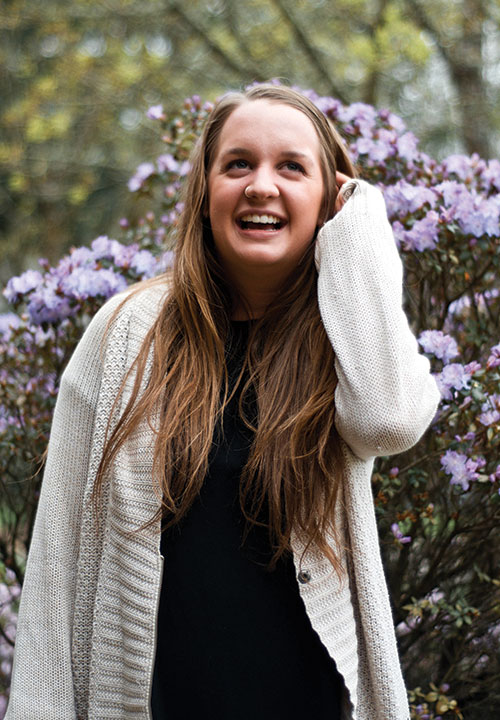 Kara Chambers
Hometown: Redmond, Washington
Majors: Social Work and Spanish
What's Next: Survivor Support and Prevention Specialist, Word Made Flesh, El Alto, Bolivia
Kara Chambers has walked an uncommon path over the last four years. After a year and a half at George Fox, she spent a semester as an intern at Word Made Flesh in the Andes Mountains of Bolivia, then studied at Universidad de Salamanca in Cusco, Peru for another semester before returning to Newberg to complete her degree.
"I came back to George Fox feeling pretty disoriented," she says. "My experiences abroad really rocked my sense of purpose and self-understanding, but I was greeted again by a loving community and really began to deepen my experiences as a social work student."
In her final year at George Fox, Chambers found a role as an advocate for survivors of domestic violence and sexual assault in Portland's Latino community. This fall, with her degree in hand, she will return to life at 13,000 feet, taking a job with Word Made Flesh in El Alto, Bolivia.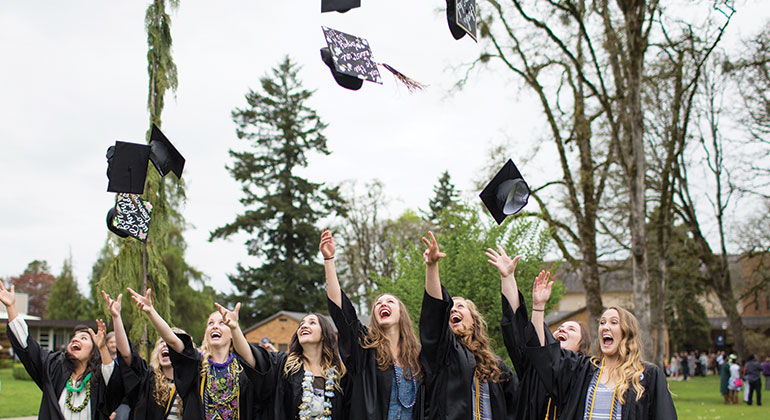 Nearly 900 new graduates took part in spring commencement ceremonies in April.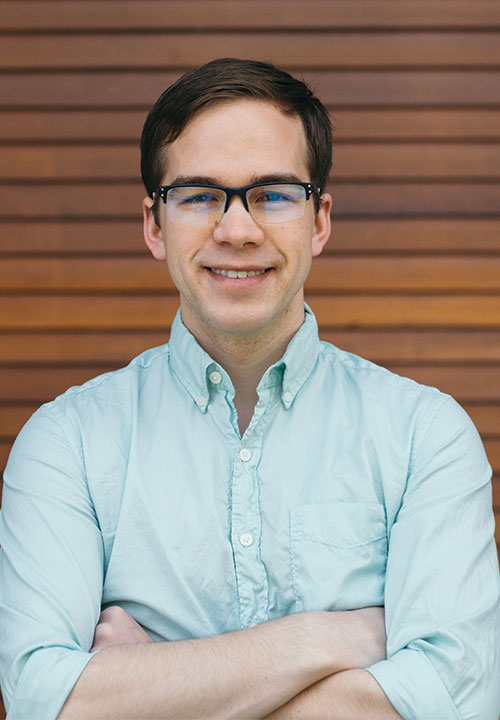 Ben Delaney
Hometown: Lynnwood, Washington
Majors: Computer Science
What's Next: Software Developer, Circle Media Inc.
Ben Delaney had three criteria for choosing a college: Christ-centered, a personal atmosphere and a strong technology program. "I found a rare combination of all three at George Fox," he says.
Delaney is part of a talented class of computer science majors – more than half scored above the 90th percentile in an industry-wide readiness test. In addition to academic preparation, every faculty member in the department took the time to get to know him as a person.
"I've experienced the Be Known promise," he says. "I go to church with one of my professors, I ran a half marathon with another, and I've discussed my post-graduation plans with pretty much all of them."
Just weeks after graduation, Delaney started work as a software developer at Circle Media Inc. in Portland. "I'll be writing software as part of a small team," he says. "One week in and I've already written production code in a programming language I've never seen before – something that the varied technologies and high expectations at Fox prepared me for well."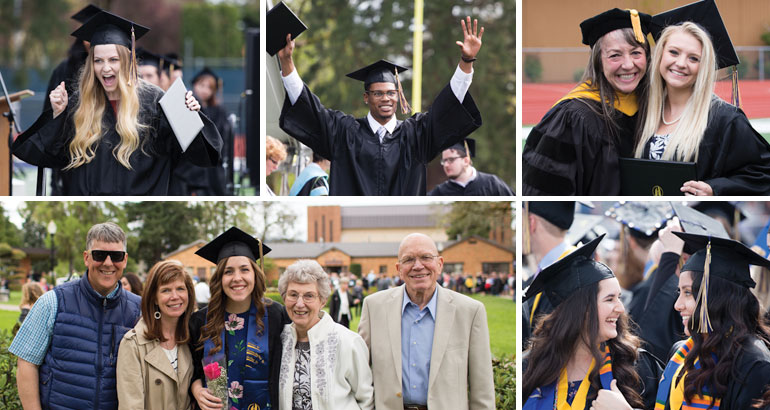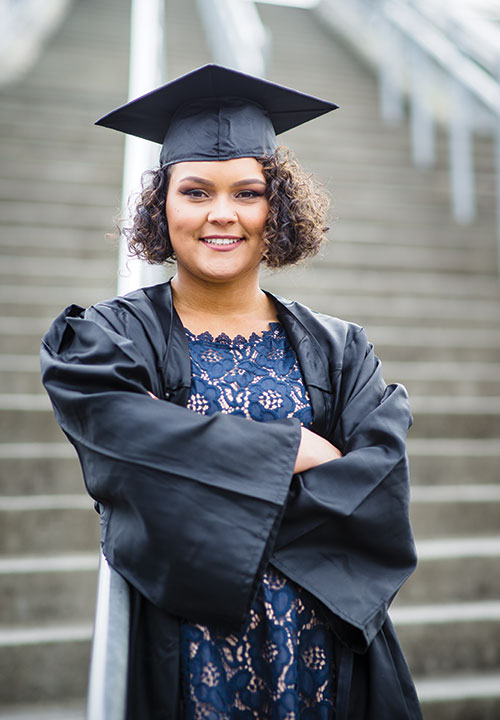 Markayla Shattuck
Hometown: Portland, Oregon
Majors: Psychology
What's Next: Doctor of Clinical Psychology (PsyD) Program, George Fox University
Four years weren't enough for Markayla Shattuck. After graduation, the first-generation college student will stay in Newberg and pursue a doctor of clinical psychology degree in the university's five-year-long, full-time graduate program. Ultimately, she hopes to work with incarcerated women and at-risk youth.
"The education I received at George Fox exceeded my expectations," she says. "My faculty mentors did an exceptional job of preparing me for graduate school and were there to support me personally, spiritually and academically."
Four years ago, Shattuck would not have predicted that she'd end up in Newberg after graduation, let alone continue to pursue a Christ-centered education. "At first I struggled in my religion classes," she says. "But the faculty and pastors walked alongside me in my journey. Going into sophomore year, I had built this relationship with God, which has transformed me into who I am today."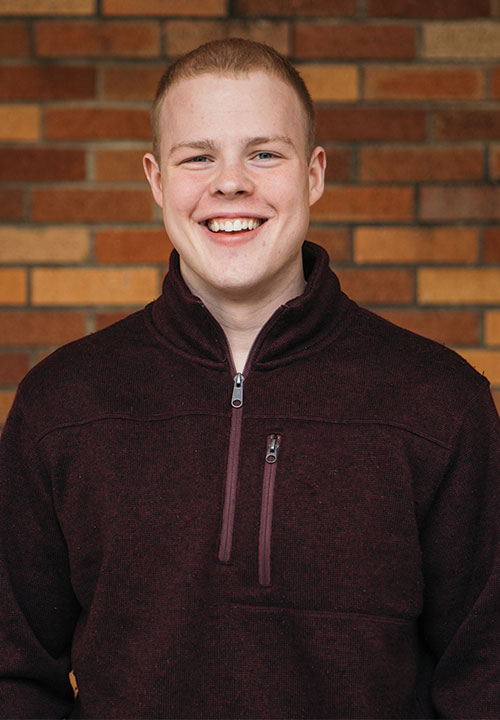 Joshua Caddel
Hometown: Kelso, Washington
Majors: Accounting
What's Next: Tax Accountant, Delap LLP
Joshua Caddel has always been a math person, but knowing how to pursue that passion wasn't always clear.
"My introductory accounting classes were the first time I experienced the passion professors can have for their subject," Caddel says. "I changed my major immediately, knowing I had found the mentors I wanted to surround myself with."
Whether in the classroom or on the basketball court, Caddel's four years at George Fox were defined by the people who surrounded him. "Their imprint on my life is evident," he says of his professors, coaches and teammates. "They inspired me and pushed me, and their support allowed me to grow."
In October, Caddel will join the tax staff at Delap LLP in Lake Oswego, Oregon. "There is some apprehension and uncertainty, but I've learned to lean into those feelings and push through," he says. "This is an incredible opportunity and not one that I'll take for granted."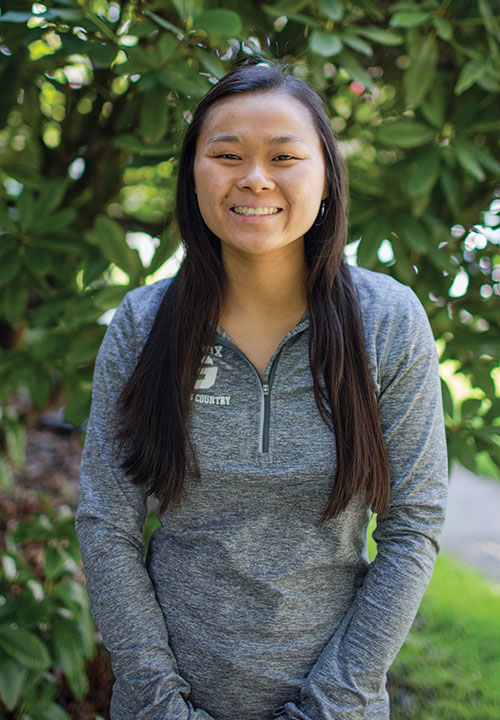 Jenna Hills
Hometown: Aloha, Oregon
Majors: Engineering
What's Next: Transportation Engineering Associate, DKS Associates
Jenna Hills' time at George Fox was marked by challenges, whether it was transitioning socially from a small high school to a university or meeting the high academic expectations of the university's engineering program. "I see those tough times now as stops along the journey to becoming who God wants me to be," she says. "I think one of the most important things I discovered in college was the fact that I needed to change the way I approach the tough times."
With the support of professors and peers, Hills discovered that through hard work she could overcome anything. Now, she is ready to tackle her next challenge as a transportation engineering associate at DKS Associates in Salem, Oregon. In her new role, Hills will perform traffic impact analyses and safety studies, as well as design signing, striping and lighting for roadways.
"I am excited to start this new chapter in life," she says, "but sad to say farewell to my amazing years at George Fox."