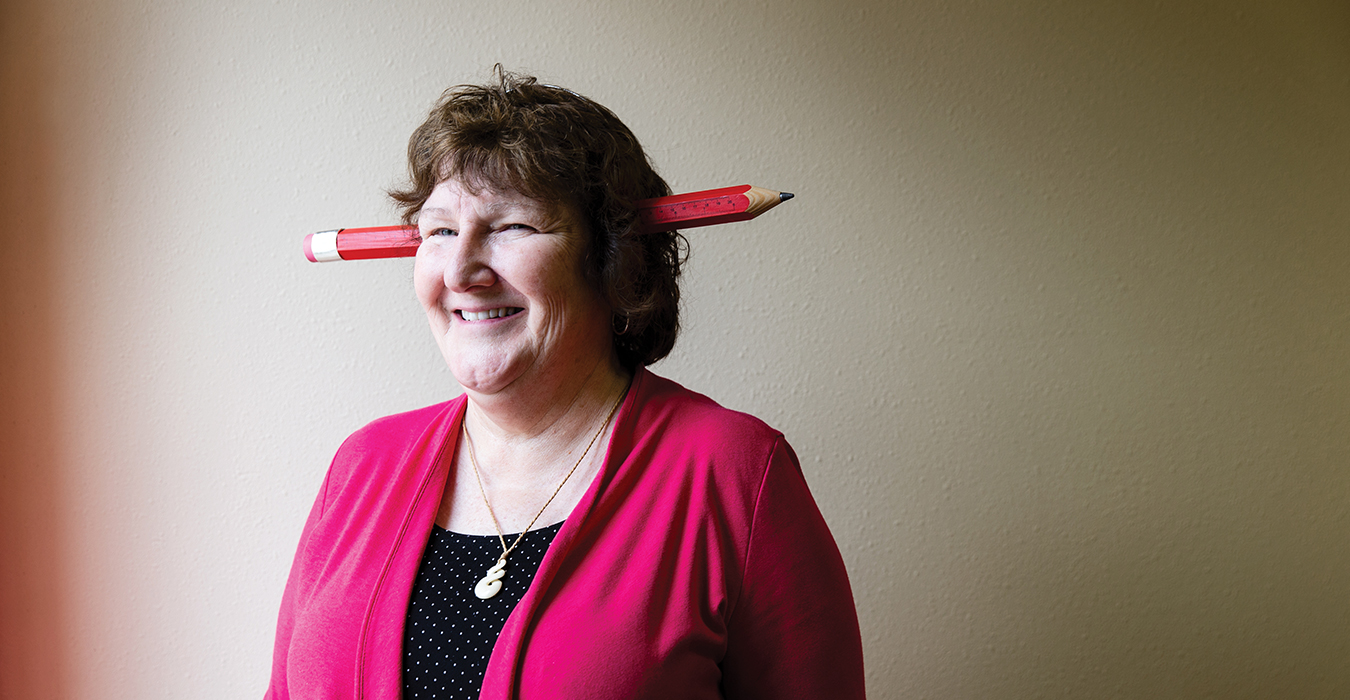 E
ver since her senior year in college, Beth LaForce dreamed of one day teaching at the collegiate level. That dream became a reality when she arrived on campus in the fall of 1987, and now, 31 years later, she's ready to call it a career after spending more than three decades "teaching the teachers," as she puts it.
LaForce, a professor in the undergraduate teacher education program, specialized in literacy, and her love of the written word – children's literature in particular – was evident the moment visitors stepped into her office and encountered her collection of children's books. "I had the opportunity to teach a wide range of subjects – intro to teaching, classroom management, science methods and social studies methods among them – but teaching about and with children's literature would have to be my favorite."
Deciding her favorite aspect of her George Fox tenure is a much tougher task. LaForce reveled in the fact that she had the opportunity to lead more than 15 Juniors Abroad trips, and she says nothing gave her more joy than visiting former students as teachers, counselors and administrators in elementary schools throughout Oregon and beyond.
Though an educator herself, LaForce is also a student at heart, and she admits the rich liberal arts curriculum at George Fox was a big reason she was drawn to the school in the first place. "The bottom line is I love to learn, and I have had so many opportunities to learn from my students and colleagues about everything from hummingbird physiology and world languages to engineering and third-century history."
LaForce estimates she's taught about 1,000 undergraduates and 200 graduate students in her 31-year tenure, offering countless opportunities to join individual students on their educational journeys. "To hear about the important parts of their lives – to walk alongside them as they pursue their vocation and calling, make lifelong friends, and in some cases meet and marry – has been a privilege."