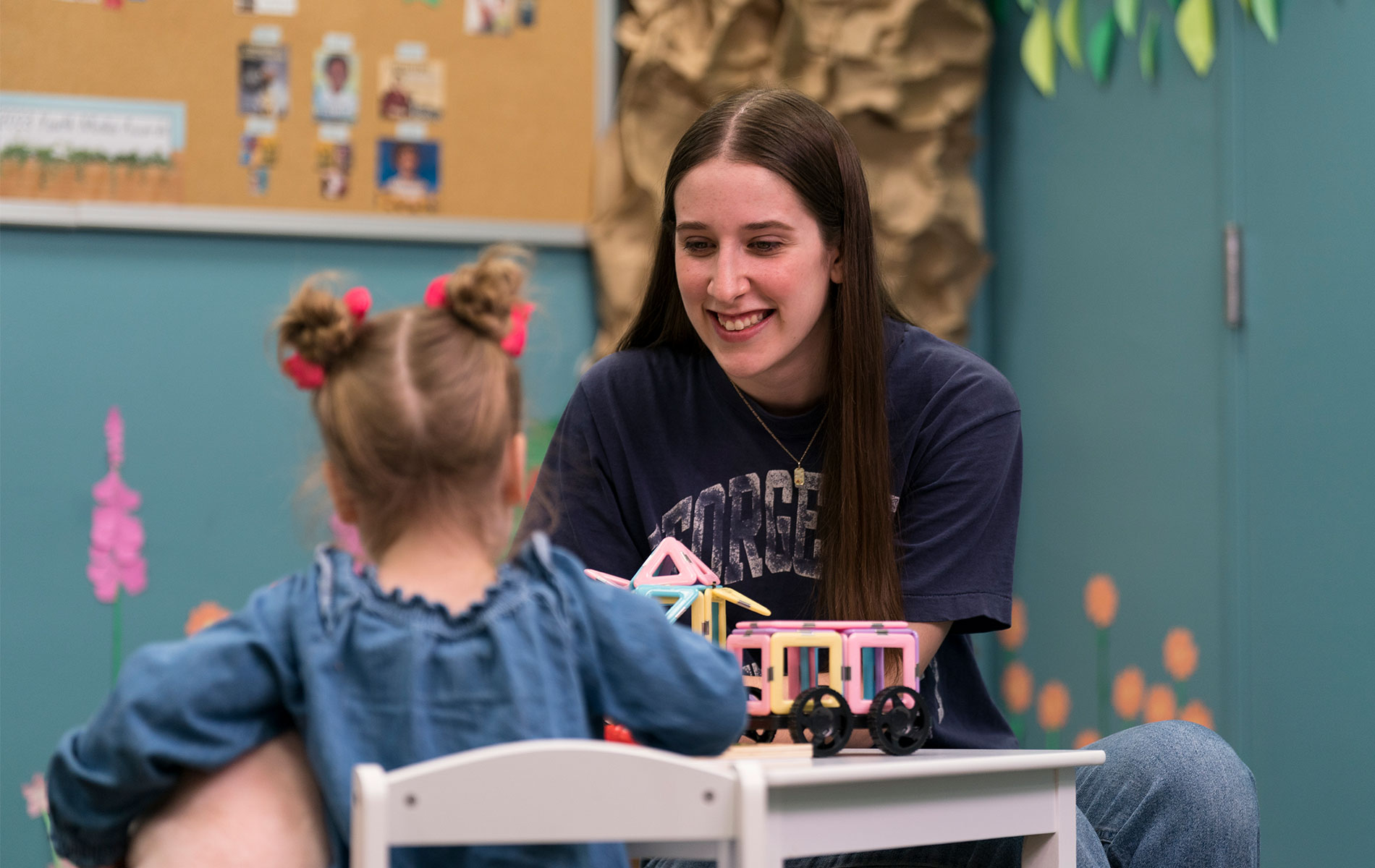 Foster Parents Night Out
Each month, George Fox students get the opportunity to serve local foster kids, giving parents a chance to relax and recharge By Ellaynah Brown, Class of 2024
"I remember this place – it's fun!" a little girl exclaims as she runs past the check-in table to join the other kids in the playroom.
George Fox student volunteers greet families and buddy-up with each child as they walk through the door, anticipating a night of crafts, movies, playing, reading, relaxation and fun. Given the freedom to roam the building and choose their own activity, kids run from room to room as laughter and chatter fill the building.
A monthly event staffed by George Fox students and employees, Foster Parents Night Out gives local foster families a break from the normal routine. Parents get a few hours to themselves, and kids get a night of fun with college students – with several different rooms offering a variety of activities and atmospheres.
After seeing an FPNO sticker on a friend's water bottle, sophomore Sydney Agan was intrigued. When she learned more about the program and the opportunity it would provide her to serve families and children, she decided it was the perfect fit. "I love helping others, specifically children," she says. "As an elementary education major, I feel like that is my calling in the world."
Before the event kicks off for the night, volunteers take time to pray over each room and the kids who will soon fill them. As they make their way to the craft room, prayers can be heard for each child's stability, safety, and the nourishment of their God-given abilities. After stopping at each room, volunteers finish setting up and anxiously await the arrival of their new friends.
"I thought it was really cool to come in with the intention that we are God's servants," says Agan, adding that the opportunity to surround herself with little ones has been a great learning experience for her outside the classroom. "I am more patient than I think."
Solidifying her love for being with kids and helping them grow, Agan is more certain than ever that a career in elementary education is what she is called to do. "God calls us to serve, and it is super important to keep that in mind," she says.
The program makes it simple for busy college students to do just that. The university encourages students to get involved at the beginning of each semester, which includes a training session led by staff from the Every Child Oregon organization. Beyond the initial training, it's a commitment that only requires participation for a few hours at one event per month.
The best part, says Agan, is getting the opportunity to share love and joy with local kids, whether that means playing a game, being a friend, offering a listening ear, or simply serving as a calming presence. Students with different personalities, backgrounds and experiences are all needed to connect with the kids who come to each event.
"I feel like this is a really special opportunity," Agan says. "There is a place for everyone at Foster Parents Night Out."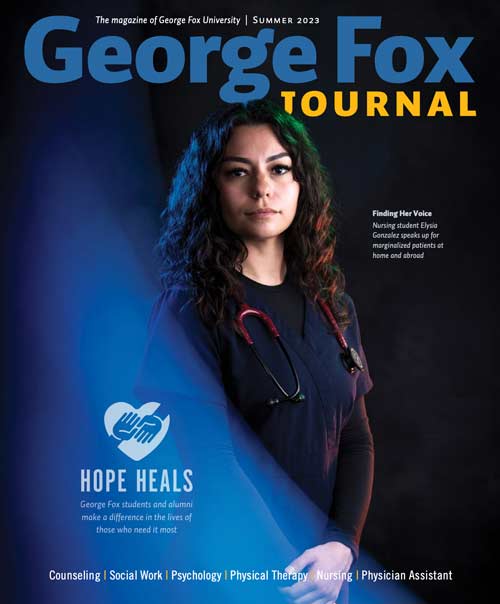 Looking for more?
Browse this issue of the George Fox Journal to read more of the stories of George Fox University, Oregon's nationally recognized Christian university.