Called to Serve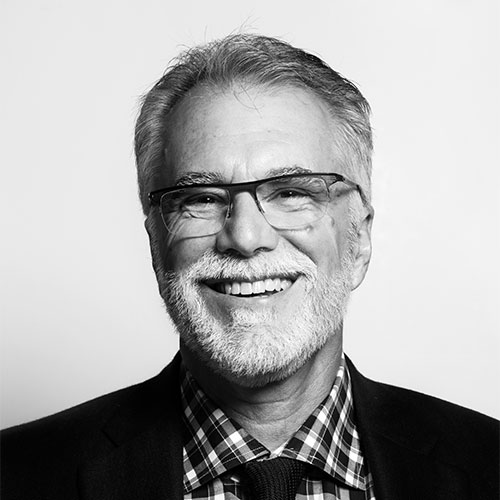 More than 900 George Fox graduates completed their degrees this spring, and I was privileged to hand a diploma to many of them at our commencement ceremonies. While it's natural to view commencement as the end of a student's academic experience, it's actually quite the opposite. "Commencement" means the beginning or start of something. It's a time of new beginnings, of stepping out in faith. It's a time for leaning into the calling that God has given each student to serve and make a difference in the world.
I have participated in more than 50 commencement ceremonies at George Fox, but this was the first spring graduation for students in our physician assistant program. These students are among the first of many PAs who will graduate in the years to come. It was an important moment as we celebrated not only the work of the graduates but also of the faculty and staff who have diligently worked to develop an excellent accredited program.
Nearly 20 years ago, then-George Fox President David Brandt strategically committed to adding an undergraduate nursing program. At the time, we had few professional programs, and nursing began our foray into the medical field. Since the establishment of nursing in 2006, we have added doctoral programs in physical therapy and medical science (physician assistant), and soon we will offer an occupational therapy degree. Nursing has become the largest undergraduate program at the university, drawing more than 400 students. We are in the process of becoming one of the biggest educators of medical professionals in the Northwest, while also focusing on behavioral health programs in the fields of counseling, psychology and social work.
If there ever was a time that we needed professionals in these fields who are compassionate, competent and resilient, it's today. The aging of our population, the increasing threat of disease, and the strain put on our medical and mental health systems by the recent pandemic have made the demand greater than ever. Our communities are in great need of both medical and behavioral health professionals who understand the heart of Christ and feel called by God to serve people.
We believe that God has created every person for a purpose and asks that each individual discover what it is and use their gifts to further his kingdom. He has equipped people to serve in every walk of life, not just in church ministry. Our commitment to medical science and behavioral health programs are at the heart of our mission to prepare students spiritually, academically and professionally. In this issue of the George Fox Journal, you will read stories of how God is at work in the lives of current and former students as they commence to apply their gifts to serve purposefully in our world.
Robin Baker
President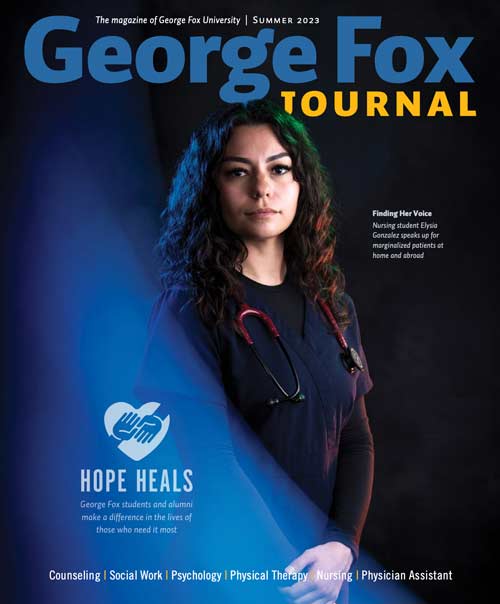 Looking for more?
Browse this issue of the George Fox Journal to read more of the stories of George Fox University, Oregon's nationally recognized Christian university.