Foster Parent Night Out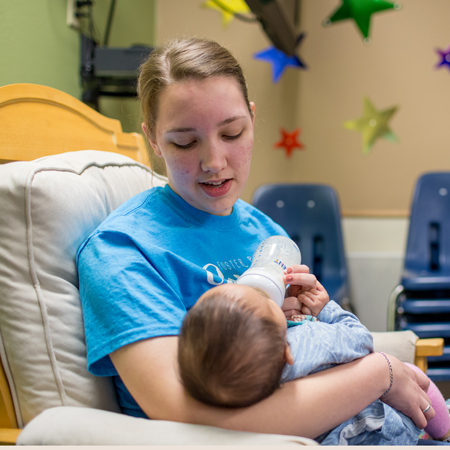 Resource parents in foster care often lack consistent breaks to rest from their demanding role. Foster Parents Night Out is a monthly event that gives students the opportunity to interact, mentor and spend time with children in the foster care system while their resource parents get a few hours off.
The program is made possible through a partnership with Every Child Oregon and The Oregon Contingent.
We are always looking for more volunteers! Events include games, food, crafts and much more. Whether you want to facilitate games, rock climbing or crafts, or wish to help with security or in the nursery, all skill sets are welcome and needed!
Interested

in joining us?  Apply Here

Email fpno.georgefox@gmail.com.

To learn more, visit everychildpdx.org.