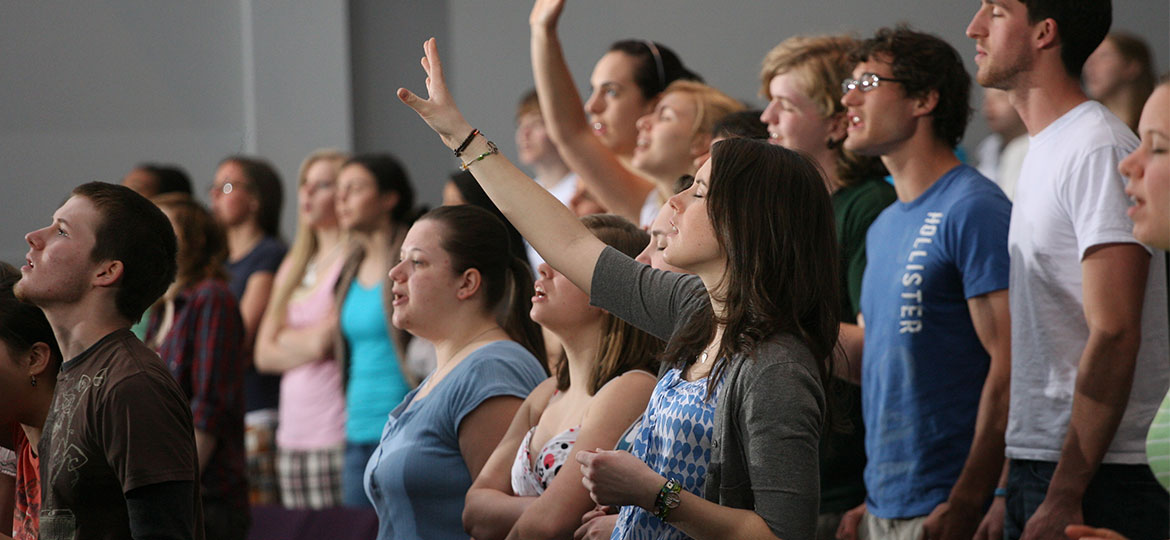 Chapel
Chapel at George Fox University exists to create space for the undergraduate community to worship together with Christ-centered teaching, Christian practices and creative arts that challenge and inspire students to grow into mature disciples of Jesus Christ.
2022-23 Theme:
Belonging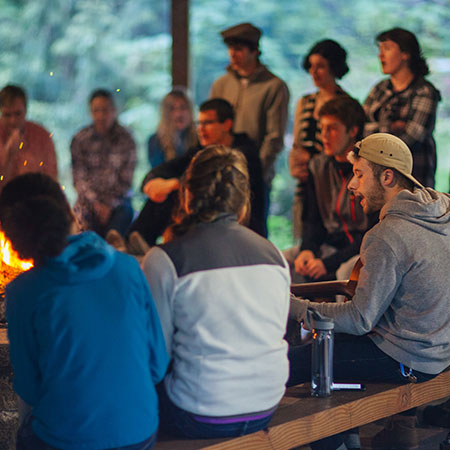 In chapel during the 2022-23 academic year, we will be exploring the theme of "Belonging," specifically through the New Testament book of Acts in the fall semester (we will announce the spring semester book of the Bible later this fall). Our theme verse for the year is found in Acts 2:39:
"The promise is for you and your children and for all who are far off – for all whom the Lord God will call."
Together we will explore what it means to belong to God, to be God's children, and to receive the promise of salvation through the work of Jesus and the leading of the Holy Spirit.
We look forward to seeing you on Tuesday and Thursday mornings at 10:50 a.m. for chapel!
One final note: Our office is here to be a resource and encouragement to you. Please feel free to set up a coffee time with one of our SpIL staff, check out some of our amazing ministry opportunities, sign up for a Life Group, or swing by to have meaningful conversations with other students in the Intercultural Resource Center.
We look forward to seeing what God will do among us this year!
Grace and Peace to you,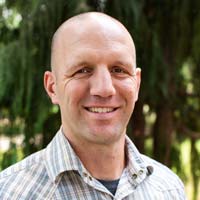 Jamie Johnson,
Dean for Spiritual Life, Inclusion and Leadership, and University Pastor
Chapel Services and Spiritual Life Credit
All students, with the exception of those with senior standing, are required to complete 15 spiritual life (SpiL) credits each semester. The following events, hosted in Bauman Auditorium, count toward the in-person requirement of 10 credits:
Tuesday and Thursday morning chapels, 10:50 a.m. (available on iAttended one week after event)
First Wednesday Worship, 7 p.m. (usually held the first Wednesday of each month)
Each semester we study Scripture, pray, sing and join in the communal practice of worship. Our goal is that we will grow in unity, learning new ways to worship God as we draw from many different Christian traditions.
Additionally, we offer digital options through the app. Unless otherwise approved, students can only earn up to 5 SpiL Credits digitally:
MoMoDeVo (Monday Morning Devotional), 9 a.m., on-demand
Join the university pastors for a short devotion every Monday morning
Tuesday and Thursday morning chapel digital recordings
Additional Credit Options
We will continue to partner with other university departments to offer SpiL credit opportunities throughout the year. The iAttended app will be the best place to keep up with the frequently offered opportunities.
You can download the iAttended app in Google Play and Apple's App Store. Sign in using your georgefox.edu email address to be kept in the loop!
How Do I Get Spiritual Life Credit for Attending?
We will continue to use the iAttended app to mark attendance at all SpiL credit events. Download the app on your phone, or visit iAttendedapp.com, create your account using your George Fox email address, and then be on the lookout for additional information once the fall semester nears.
If you do not have a smartphone, please connect with the Office for Spiritual Life to find out how you can track your attendance at events.