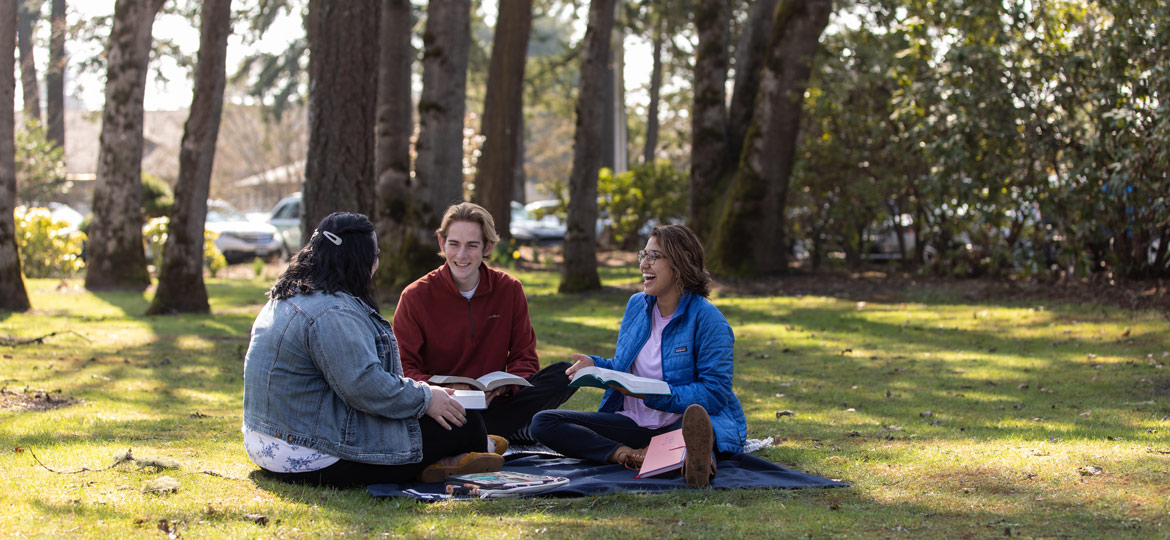 Life Groups
Looking for a place to deepen your relationship with Christ alongside others? Life Groups are the place to make it happen!
Life Groups provide an outlet for undergraduate students to gather for a weekly time of discussion and prayer. Groups are all male, all female or coed, and are under the direction of a post-college leader.
Ultimately, the groups are all about creating a space where students are spiritually nurtured in intentional communities focused on intimacy with God and spiritual formation.
Sign up for a Life Group
About the Groups
Students sign up for a group online, selecting one based on meeting time and topic. Groups meet weekly for 60 to 90 minutes and are facilitated by post-college leaders who love Jesus and our students.
Fall groups are eight weeks in length, and spring groups meet for six weeks.
Interested in Becoming a Group Leader?
What Groups Study
Groups use one of three curriculum options recommended by the Office of Spiritual Life that parallel other themes that are being explored in chapel. Curriculum options will change every semester.