Serving to Partner with Neighboring Schools and Kids
Our organized volunteer opportunities seek to encourage the well-being of youth, George Fox volunteers and school counselors/teachers alike by establishing trusting relationships and opportunities to encourage and empower each other.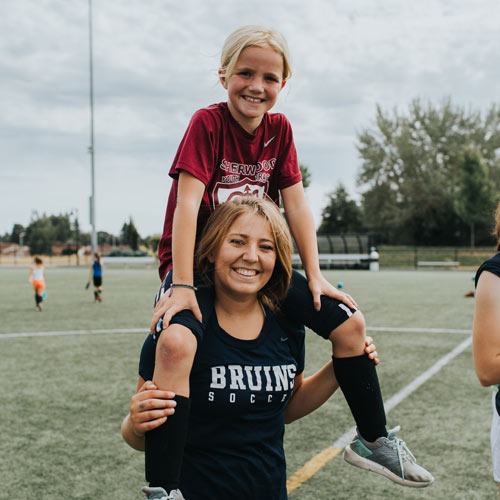 Little+Big Bruins
Much like big brother/sister programs, Big+Little Bruins pairs a George Fox student with a student from an elementary or middle school in the Newberg Public School District. Big Bruins meet and establish a relationship with Little Bruins to serve as a role model.
The program requires George Fox students to visit their Little Bruin at least one hour a week during the months of October, November, February and March.
Volunteer Coaching & Club Advising
George Fox students volunteer to:
Co-lead, supervise and referee various activities (i.e. soccer, basketball, board games, etc.)
Start, advise and/or supervise a club (i.e. Lego robotics, Kiwanis Kids, Magic, the Gathering, etc.)
Lead team-building challenges for student leaders (i.e. fifth- or eighth-graders, etc).
Volunteers consistently show up one morning (late-start Wednesday) or one after-school hour once a week.

Homework Helpers
George Fox students volunteer to academically tutor elementary or middle school students one-on-one or in group settings before or after school.
Special Projects
George Fox students volunteer to help with special projects such as office clean-up, painting, fixing furniture, organizing, arranging, filing/administrative work, classroom decorating, or other tasks that would relieve, assist and encourage local school teachers and counselors.
Volunteer Minimum Commitment
Get trained and background-checked, have your photo taken, and go through the ID/badging process started in the fall (usually Serve Day on campus) or spring semesters (week of MLK Day)
Communicate consistently every week with your respective school counselor or teacher regarding arrival times and comfirming your Little Bruin's presence or absence, etc.
Volunteer at least one hour per week from October through November and February through March, with end-of-semester celebrations in early December and early April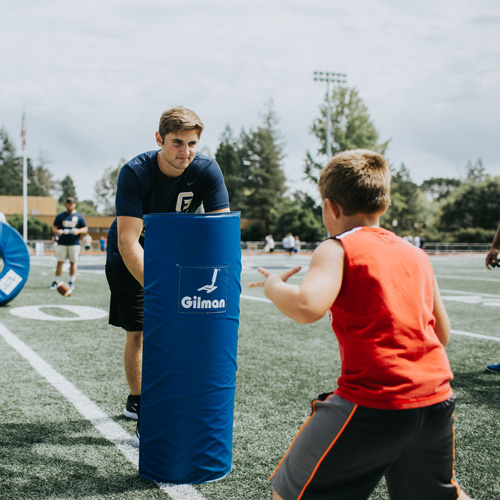 Online Forms
Applications and references are due online; please apply using the links below.