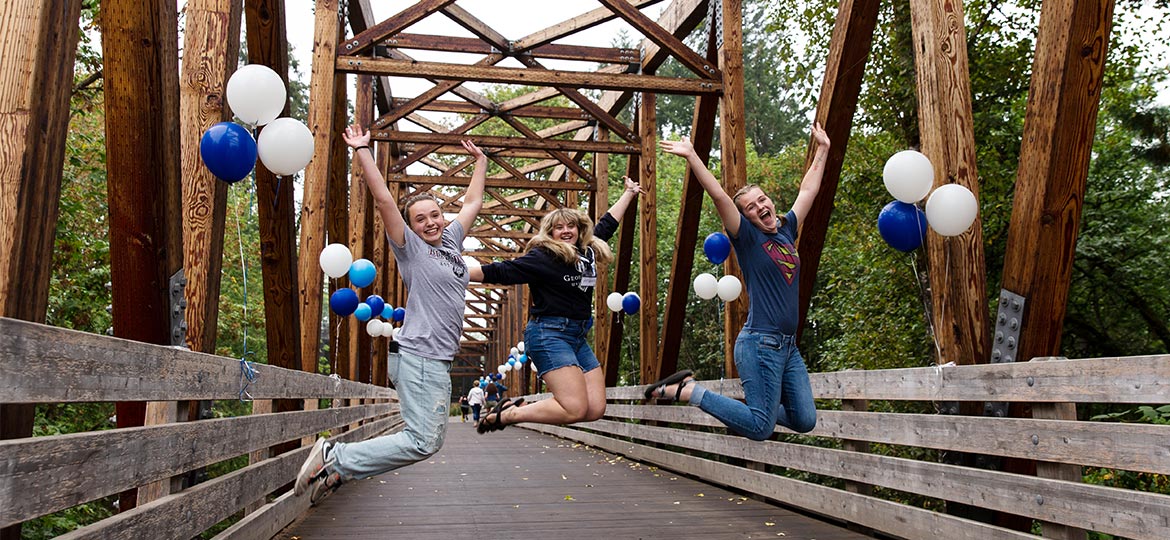 Welcome Weekend Schedule
Note: This schedule is tentative and subject to change. Check your George Fox email account regularly for information about Welcome Weekend.
Not sure where to find an event location? Check out the campus map!
Friday, August 26, 2022
8 a.m. - Noon
Move In
Starts in Bauman Auditorium parking lot
9 - 11 a.m.
Commuter Check-In
Quad
10 a.m. - 2 p.m.
Community Fair
Quad
11 a.m. - Noon
Commuter Welcome
Steven's Center (Stevens 208)
Noon - 2 p.m.
Lunch
(Student meal plans begin. Guests may pay to eat in Canyon Commons, or visit our local Newberg eateries.)
1 - 2 p.m.
First-Generation Reception
Edwards-Holman Science Center Atrium
2:30 - 4 p.m.
Guests: Session with President Robin Baker
Bauman Auditorium

Students: Meet Your Major
Canyon Commons
3:00 - 4:30 p.m.
Volleyball Team Scrimmage Viewing- Wheeler Sports Center
4:30 - 6:45 p.m.
Dinner
(Two guest tickets are included for each student.)
Quad
5:30 - 7 p.m.
Intercultural Life Dessert Reception
Intercultural Life House
7:30 - 8:45 p.m.
University Welcome
Stoffer Family Stadium
9:15 - 9:45 p.m.
Candlelight Goodbye Worship & Prayer
Quad
10 p.m. - Midnight
Late Night at Fred Meyer
Newberg Fred Meyer
Meet in Roberts Center parking lot to ride the bus over.
Saturday, August 27, 2022
8 - 9 a.m.
Breakfast
Canyon Commons
9:30 - 11:00 a.m.
George Fox University Mission & Vision Presentation by President Robin Baker
(Required for all incoming students)
Bauman Auditorium
11:15 - 12:00 a.m.
Students living on campus: Residence Life Hangout
Residence Halls

Commuters: Commuter Life Hangout
Hadlock Student Center

Transfers & George Fox Digital 2nd years: Transfer Hangout
The Suites (Beebe, Carey, Willcuts)
12:00 a.m. - 2:00 p.m.
Lunch with your living area
Canyon Commons
2:30 - 4:00 p.m.
Student Life Session
(Required for all incoming students)
Bauman Auditorium
4 - 5:30 p.m.
Explore Newberg
(Have fun off-campus with your living area and learn about what Newberg has to offer!)
Downtown Newberg
6 - 9 p.m.
Dinner
Quad
6 - 9 p.m.
Party on the Quad
Quad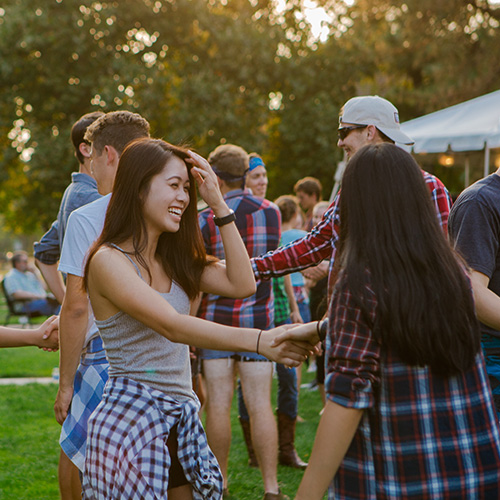 Sunday, August 28, 2022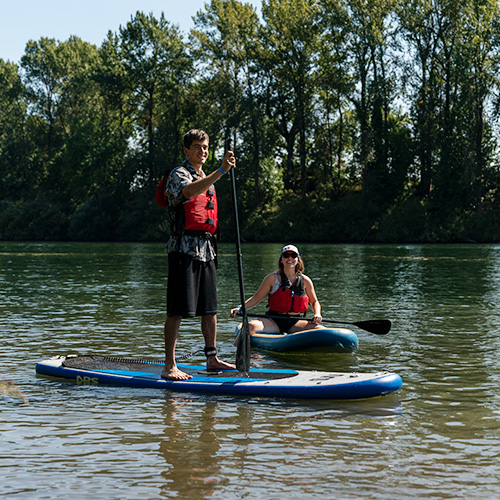 11 a.m. - Noon
Campus Worship
Bauman Auditorium
Noon - 1:30 p.m.
Brunch
Canyon Commons
1 - 4 p.m.
Library Puzzle Hunt
(Learn about all the resources the university has to offer while also having fun exploring campus.)
Start at Murdock Library
1:30 - 4:30 p.m.
RecFest
Hadlock Student Center & Quad
5:30 - 7 p.m.
Dinner
Canyon Commons
7 - 10 p.m.
RecFest
Hadlock Student Center