Investing

In The Future

Pursuing a master's and doctoral degree in the George Fox University Doctor of Psychology program is a sizable time and financial investment with an even bigger return. Learn from faculty who are respected as experts in their field in an academic environment that is interested in knowing and mentoring students educationally, professionally, interpersonally and spiritually.

With this advanced degree from George Fox, you will be equipped to change lives in a world desperate for the healing offered by psychologists who incorporate an integrated biological, psychological, social and spiritual perspective.
Tuition
As of the 2021-22 academic year, tuition for the entire five-year PsyD program is approximately $131,772. The cost per credit is $1,024. For a more complete breakdown of tuition, fees and other costs, please reference the table below.
| | |
| --- | --- |
| Item | Cost |
| Year 1 (38 credits) | $38,912 |
| Year 2 (32 credits) | $32,768 |
| Year 3 (29 credits) | $29,696 |
| Year 4 (18 credits) | $18,432 |
| Electives (8 credits, spread throughout the first four years) | $8,192 |
| Year 5 (Internship fees) | $3,772 |
| Total Tuition | $131,772 |
Note: The number of credits decreases during the third and fourth years of the program to leave students time to work on their dissertation and arrange an internship placement for their fifth year.
Stipend Positions
The Graduate School of Clinical Psychology has numerous opportunities for graduate and teaching assistantships, and funded clinical positions (supplemental practicum). Eighty-five percent of our graduate students receive stipends in positions related to their doctoral training.
For most courses, students who have taken the course in the past can apply to serve as a TA for following training years. TAs assist the faculty member and students with grading, tutoring, guest lectures and general course delivery. Some other examples of stipend positions in the department:
Statistics consultant for dissertations (advanced student)

Behavioral Health Crisis Consultation Team (suicide risk assessment in local hospital emergency departments)

Events set-up

Technology support team

Paid supplemental practicum opportunities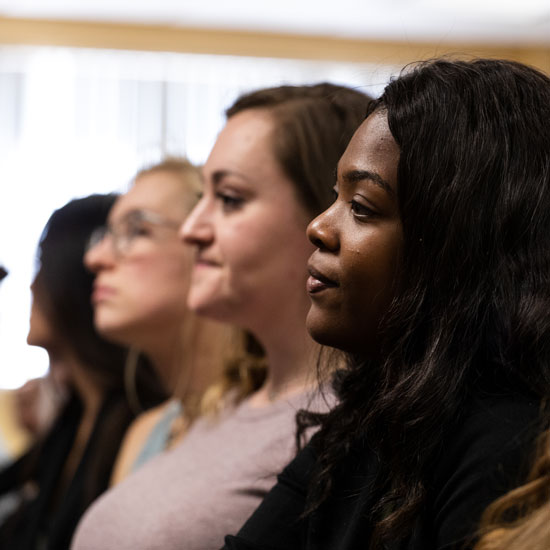 Diversity Scholarship
$1,000 to $5,000 per year
The Graduate School of Clinical Psychology awards a limited number of scholarships to admitted students each year for the purpose of facilitating cultural/ethnic diversity in the student community and encouraging the provision of psychological services to underserved groups.
Awards are renewable each year of the program, provided the qualified students maintain satisfactory academic and clinical progress. Students who are not selected for a scholarship their first year may reapply in this form.
Recipients are expected to contribute to multicultural awareness on campus and/or provide services to diverse groups while enrolled in the program. Initial and continuing scholarship recipients are required to apply for an APA Minority Scholarship within three months of receiving the scholarship.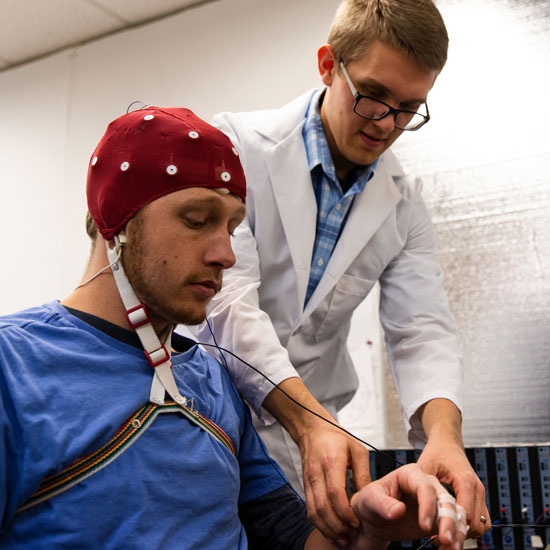 Richter Scholarship
The Richter Scholars program enables undergraduate and graduate students to receive funding for independent research projects conducted in partnership with a faculty mentor. We are grateful to the Paul K. Richter Memorial Fund and the Evalyn E.C. Richter Memorial Fund, administered by the Bank of America, who have awarded these funds to George Fox University.
Students may apply for the Richter Scholar program during their first or second year in the PsyD program. Richter grants are available to full-time graduate (eight hours per semester) or undergraduate (12 hours per semester) students at George Fox.
George Fox is one of only 11 universities in the Richter Scholars program, including Yale, Dartmouth, Cal Tech, and the University of Chicago.
Questions?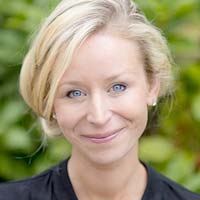 Admissions Counselor, Doctor of Psychology (PsyD)