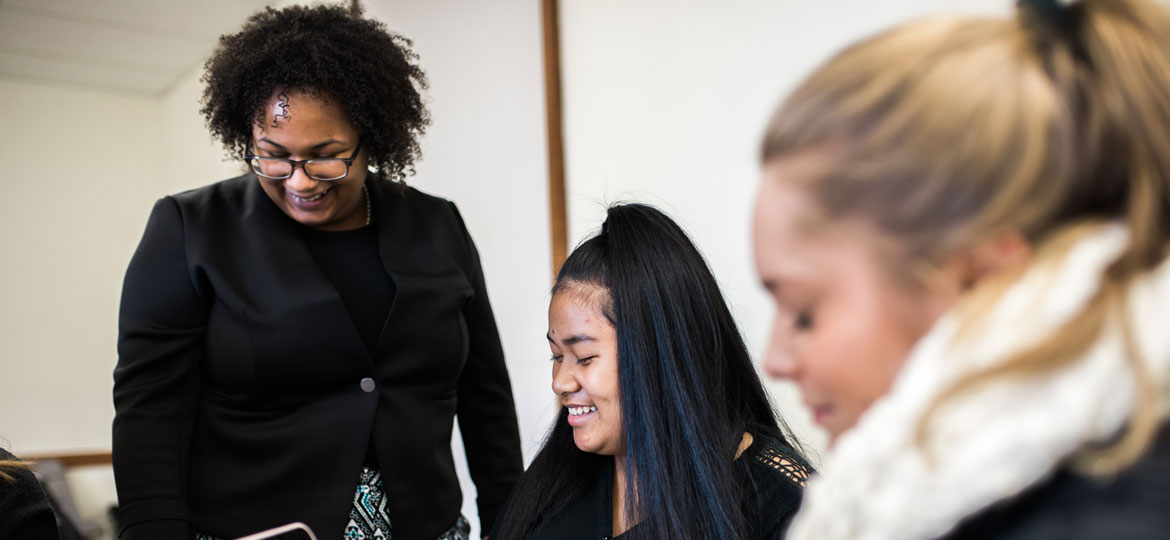 How to Become a Social Worker in Oregon
Last updated in November 2023.
You've decided to pursue a career in social work: what's next? This guide will help you navigate the process of becoming a social worker in the state of Oregon.

As you can see from this flowchart, there are four distinct social work credentials in Oregon with increasing training requirements and levels of independence: Registered Baccalaureate Social Worker (RBSW), Licensed Master of Social Work (LMSW), Clinical Social Work Associate (CSWA), and Licensed Clinical Social Worker (LCSW).
The minimum requirements to become an registered baccalaureate social worker in Oregon are to complete an accredited bachelor of social work (BSW) program, pass a bachelors-level Association of Social Work Boards (AWSB) exam, and pay a licensing fee. The other three social work credentials require additional training and experience.
Social Work Programs at George Fox University
If you're interested in becoming a social worker in Oregon, George Fox can help you make it happen with one of our CSWE-accredited programs: