Grand Challenge Scholars Program
How will your work in the engineering profession make a positive impact on society as a whole? It's a question at the heart of the National Academy of Engineering's Grand Challenges for Engineering Program, created in 2008 as an aspirational vision of what engineering needs to deliver to all people on the planet in the 21st century.
With 14 goals in total – ranging from providing clean water and energy to reverse engineering the brain and providing energy from fusion – the NAE Grand Challenges Scholars Program focuses student research and professional development toward accomplishing this vision over the next century.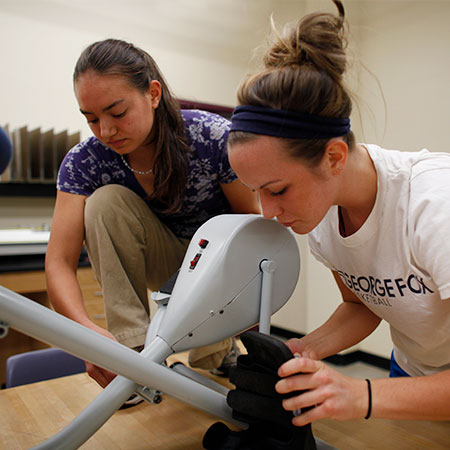 The Grand Challenges Scholars Program at George Fox (GFU-GCSP) has a curricular and extracurricular structure comprising six complementary components:
Innovative research
Interdisciplinarity
Entrepreneurship
Global focus
Service learning, and
Faith integration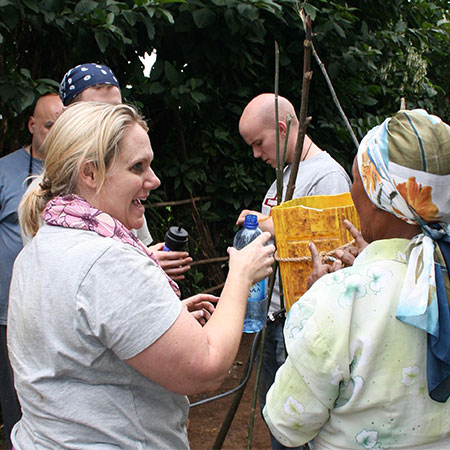 A key feature of GFU-GCSP is an intentional deep-dive into the ethos for how and why engineers can and should have tremendous socio-economic and socio-technical impact in the communities they serve.
The honor of becoming a GFU-GCSP scholar signifies a student has spent significant time and effort engaging in impactful research, coupled with deep reflection on the responsibility and implication of being an engineer and global citizen. In doing so, GFU-GCSP desires to foster empathetic and globally minded engineers – a powerful transformation that is sure to be worth the effort.
View the GCSP brochure to learn more about recent Fox students' grand challenges
Charles Vest
President, National Academy of Engineering
The National Academy of Engineering endorses the NAE Grand Challenge Scholars Program. Engineering skills and leadership are essential to meeting the great challenges facing humankind. This program will build a cadre of young men and women who not only have the necessary engineering skills but also the cross-disciplinary knowledge, entrepreneurial spirit, global perspective and sense of mission needed to serve and lead this country.
Program Components
Hands-on Project OR Research Experience

The program incorporates hands-on projects and research related to a Grand Challenge.

Interdisciplinary Curriculum

A curriculum that complements engineering fundamentals with courses in other fields, preparing engineering students to work at the overlap with public policy, business, law, ethics, human behavior, risk, and the arts, as well as medicine and the sciences

Entrepreneurship

Preparing students to translate invention to innovation and to develop market ventures that scale to global solutions in the public interest

Global Dimension

Developing the students' global perspective necessary to address challenges that are inherently global as well as to lead innovation in a global economy

Service Learning

Developing and deepening students' social consciousness and their motivation to bring their technical expertise to bear on societal problems through mentored experiential learning with real clients

Faith Integration

A thoughtful reflection and consideration of how their Christian faith and worldview informed, and was further formed by, their work in the program
Application to the Grand Scholars Program
Questions?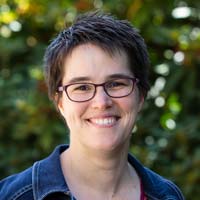 Associate Professor of Biomedical Engineering