Spring 2024 Juniors Abroad Trips
Let the adventure begin!
Below is a trip-by-trip listing of each of our planned trips for the spring of 2024. Click on the respective link for each trip to get more details (be aware that all itineraries given are preliminary and subject to change).
We expect departures from Portland International Airport to be scheduled on Monday, Tuesday, or Wednesday, May 3 or 4, or 5, with returns approximately 21 days later. You may register for one trip and be on the waitlist for a second trip, or be on two waitlists.
All classes meet at 6:30 p.m. on the day of the week listed. Class attendance is mandatory, and there are no skips.
Registration
The following registration information applies to all twelve Juniors Abroad courses we are offering in spring of 2024.
Passports
Apply by Nov. 27
Passports

Apply by

Nov. 27

You must have a current passport to travel. Please be mindful of the following:
You must HAVE your passport (in hand) by Monday, Nov. 27, 2023.
If you do not have a passport by Nov. 27, 2023, you may not be allowed to participate in Juniors Abroad! Failure to submit a passport by this date will incur a fine of $200 (cash or check). Visit our passport page to learn more about the application process.
Deposit Deadline: Nov. 27, 2023
You must pay your $300 deposit and turn in all of the following forms by Nov. 27, 2023, or you will be dropped from the class list and you will lose your place in the course. You cannot pay this deposit before Nov. 15.
Please note these critical details about deposits:
If you have an unpaid balance on your account you must pay this balance first or your deposit will go toward the unpaid balance and not Juniors Abroad. This deposit will be applied to your charges for the trip; however, it will not be refunded if you withdraw, so consider your plans carefully.
Deposits are to be made in the Office of Student Accounts in the Stevens Center. The deadline for deposits is Nov. 27, 2023. If you change trips, the deposit is still good for the new trip.
Paying the deposit represents your commitment to participate in Juniors Abroad. If you drop the course after having paid the deposit you will be held responsible for (up to) the full amount: $2,400.
Health and Counseling Center Forms
Medical Form
The Health and Counseling Center will email you the link to their online form around Nov. 1. If you do not receive the email by Nov. 7, 2023, please send them an email (hcc@georgefox.edu) requesting the link.
Immunizations
You must have all childhood vaccinations if you are to participate in Juniors Abroad. Some trips will require additional immunizations.
The medical form (online link you'll get by email) and childhood vaccination records are due by Nov. 27, 2023.
Some trips will require that students visit the George Fox Health & Counseling Center for a check-up.
Registration Forms
Finally, to finalize your registration for Juniors Abroad, complete the following forms in Canvas:
Copy of passport (copy first two pages; please sign passport)
Signed Liability Form
General and Emergency Information Form
Important Dates
Nov. 27, 2023
Your medical form is due (online)
The Health and Counseling Center will email you this link. Childhood vaccination records should be emailed to the Health and Counseling Center at hcc@georgefox.edu.
Nov. 27, 2023
Deposit deadline
Your deposit is due (Nov. 16-27), as well as the Liability Form, General and Emergency Information Form, and a copy of your passport due or receipt-dated before Nov. 27, 2023 (all forms are in Canvas as an assignment).
Feb. 15, 2024
Account update
Your university account must be paid in full (except for Juniors Abroad)
March 1, 2024
Partial payment
One-half of your remaining Juniors Abroad payment is due.
April 1, 2024
Final payment
Your final Juniors Abroad payment is due.
May 30, 2024
Course evaluation
Complete an online course evaluation
Tent City
Each spring, juniors pitch tents on the quad the night before Juniors Abroad selection day in anticipation of getting up early to stake their claim to their trips of choice. The Tent City for Juniors Abroad trips 2024 is scheduled from 12 p.m. to 8 a.m. on Thursday and Friday, March 9-10. Visit the Tent City page for details about signing up.
Contact Us
For answers to general questions about the Juniors Abroad Program, policies, eligibility and procedures, or if you need to find out the best place to go to get a response to other questions, contact us!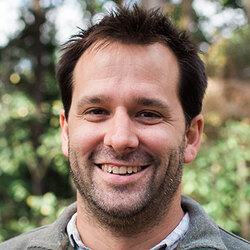 Associate Professor of Spanish
Director, Center for Study Abroad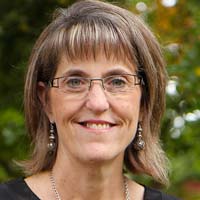 Assistant Director, Center for Study Abroad
For answers to specific questions about the activities and requirements of a particular study tour, contact the faculty leaders for that trip.