Biology Major (BS)
Have you considered the impact you could have as a scientist? Many of our graduates have, and today they are using the skills they learned at George Fox to seek cures for cancer, serve as pharmacists, medical doctors or dentists, and conduct research to develop drugs that combat disease.
The possibilities are limitless. What field of science are you passionate about?
A Community that Pushes You to Grow
Our biology major does more than simply prepare you for a wide range of careers in the health sciences. Here, you are in a learning community that pushes you to grow, shapes you for today, and serves you well for tomorrow in whatever scientific field you choose – whether that be in research, teaching, industry, governmental agencies or environment consulting.
Practical Training Beyond the Classroom
As a biology major at George Fox, you will be trained in the theoretical fundamentals and the practical skills of the biological and chemical sciences. And, in addition to classroom work, you will gain practical training through field research trips, our project-based laboratories, and research internships.
Beyond that, you'll study in a Christian college environment that recognizes God as Creator – and be challenged to use your degree not just to "get a good job," but be a difference maker and world changer.
Why

Study Biology at George Fox?
Students have the opportunity to participate in original faculty scientific research in

state-of-the-art facilities

. Not only does this look good on your resume, but we believe the best way to learn is by doing.

George Fox owns a Leica Microsystems confocal microscope that allows George Fox faculty and students to perform cutting-edge research. The confocal microscope represents a type of microscopy that leverages laser physics to provide high-resolution data to uncover the relationships of molecules within a sample.

Learn from professors who teach sound scientific curriculum from a Christian point of view. A firm belief in God does not mean sacrificing the integrity of the sciences. Our faith is also what enables us to create such a good community within this major.

As a Biology major, you have the option to join George Fox University's honors program. This great books program will allow you to engage in active discussions with your peers and provide you with a challenging academic journey that informs your mind and deepens your spiritual walk.
What

will I Study?

George Fox will teach you the basics first, giving you a solid foundation to expand upon, eventually leading to you doing your own research along with more challenging coursework to prepare you for graduation.
You will take introductory classes to biology, chemistry and mathematics.
You will pick classes that support your interests. Classes include neuroscience, evolution, genetics, anatomy, etc. 
Many of the classes include lab work, allowing you to see what you are learning right before your eyes.
With support from your professors, you can petition to do a thesis, allowing you to learn how to run and publish your own research.
Your professors will teach you how to be a scientist with observational and critical thinking skills, integrity, and perseverance.
Jalane Jara
Class of 2017
I remember entering as a freshman biology major having no idea what I was getting myself into, but quickly finding myself pushed beyond my self-imposed limits to what I could learn, yet at the same time supported each step of the way by professors who cared to know my name and story.
What's

after George Fox

There are many job opportunities available for individuals majoring in biology, as this field of study can lead to a wide range of career choices. Specifically, there have been recent increases in the fields of medical science and food and agricultural sciences. Additionally, there is always a need for medical personnel and science teachers.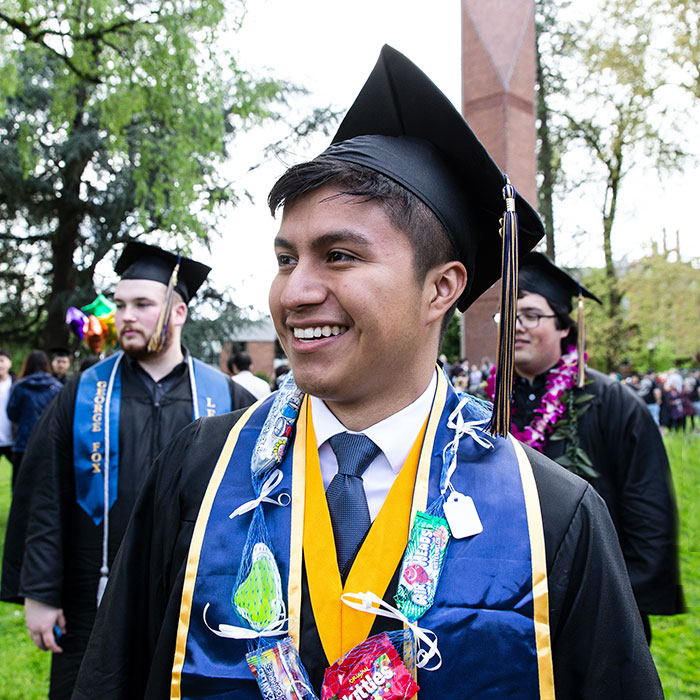 Jobs
Researcher, Druker Lab at OHSU
Physical Therapist, St. Anthony's Hospital
Pediatrician, Vancouver Clinic
High School Biology Teacher, Hillsboro High School
Tribology Analyst, Portland Tribology Lab
Nurse, Seattle Children's Hospital
Chiropractor, Back Pain & Accident Chiropractic
Remote Sensing Analyst, Watershed Sciences Inc.
Biology Professor, Warner Pacific College
Hematology/Oncology Researcher, Dartmouth University Hitchcock Medical Center
Associate Director of Histocompatibility, OHSU
Chairman of Anesthesiology, East Jefferson General Hospital
Internships
Cancer research, Oregon Health & Science University
Stem cell research, Oregon Health & Science University
Medical mission work, South America
Samaritan's Purse, Sudan
World Vision, Albania
Quiet Waters Outreach
Thermo Fisher Scientific, Eugene, Ore.
Graduate Schools
Harvard University
Duke University
Oregon Health & Science University
Loma Linda University, School of Medicine
University of Miami, Ohio
Pacific University, School of Optometry
University of Southern California, School of Medicine
University of Washington, School of Medicine
Creighton University, School of Nursing
Oregon State University, School of Veterinary Medicine
Johns Hopkins Graduate School
College of Osteopathic Medicine of the Pacific
University of Pittsburgh, School of Dentistry
University of California San Diego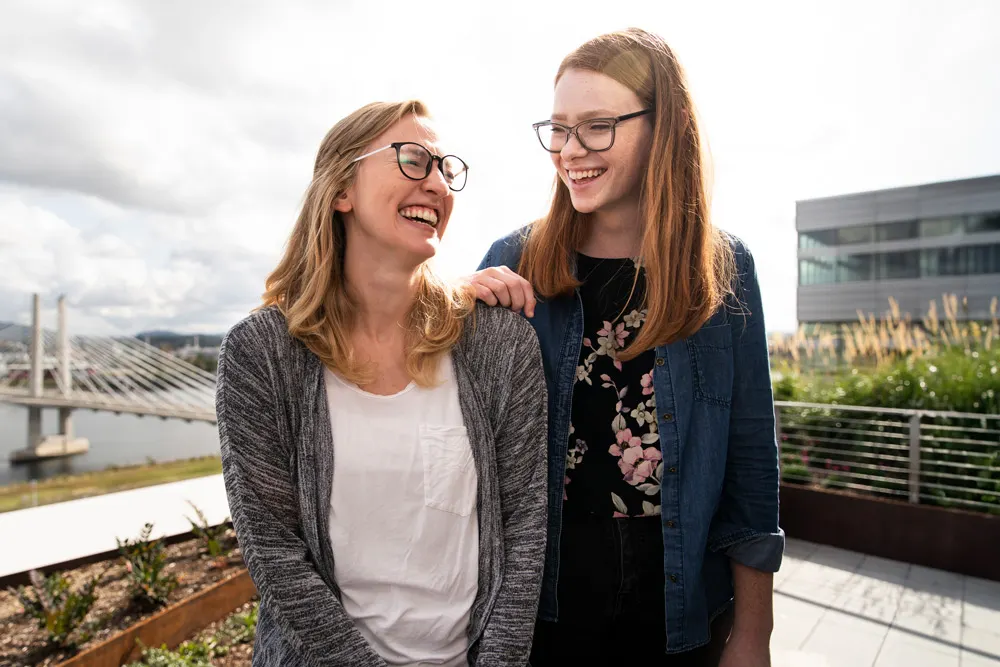 Graduates seek and serve God in microscopic territory of human cancer cells
Every day is different. Same goal, different virus. Always hope.
And if she tires, if she begins to forget why, Quinlan Morrow remembers when she steps onto the tram at Oregon Health & Science University. Because as she rides, it isn't the grand vista of God's work – the Willamette River and a snowy Mt. Hood rising in the distance – nor the work of man evidenced in the sleek buildings below that reminds her. It's what she sees in the faces of patients wheeled into the tram with her. She sees weariness reflected there, sometimes hope, always God. In their faces she sees evidence of the Creator, and this reminds her.