Cyber Security Concentration
You've read the headlines about online hackers. Now that devices outnumber people globally, it's increasingly challenging to keep personal and business data safe. But you can be part of the solution!
As a student in our cyber security concentration, an area of study within our computer science major, you'll learn how to protect computer and data systems from these malicious attacks.
In an age with increasing dependence on the internet for commerce, the world needs individuals with the skills to combat hackers. Millions of messages, data files and transactions flow through business networks and across the internet each day, collectively driving the U.S. economy.
Our nation's dependence on this vast electronic infrastructure is unquestioned, and few businesses can survive without safe networks and reliable internet access. Every company is increasingly at risk from cyber attacks.
Alignment with National Requirements
George Fox is one of only a handful of private schools in Oregon that offer a cyber security course of study. The goal of the program is to align with requirements for designation as a Center for Academic Excellence in Cyber Operations – a certification of the National Security Agency and Central Security Service.
Why

Study Cyber Security at George Fox?
We teach both theory and practice in the field of cyber security.

You will get "ethical hacking" experience – the "lawful" cracking of computer systems and networks. To that end, you'll learn the tools and techniques of hackers so that they can be used for good and noble causes.

There are two schools of thought in cyber security: 1. "Only teach defense; don't teach students anything that could be used for bad," and 2. "Teach both offense and defense; the student must understand the threat environment in order to defend against it." We are a "type two" school … and proud of it!

While the skills used by hackers are important to know and understand, cyber security students must be grounded in ethics, morals and integrity. Our program emphasizes the value of these principles as it relates to their work.

Our cyber security program is layered on top of the

computer science major

and housed in the College of Engineering. This means you will get a well-rounded experience, from using low-level hardware to high-level instrumentation.

The quality of our program is reflected in our success at cyber competitions. We were one of only two schools in Oregon to qualify to compete in the Pacific Rim Collegiate Cyber Defense Competition in 2019, and our senior cyber team that year also competed in the U.S. Department of Energy's CyberForce Competition.

In 2021, we were ranked among the top 66 schools nationally (out of more than 300!) by Cyber Skyline, which annually evaluates and recognizes the ability of students to perform real-world cybersecurity tasks on the Cyber Skyline platform.

As a Computer Science major, you have the option to join George Fox University's honors program. This great books program will allow you to engage in active discussions with your peers and provide you with a challenging academic journey that informs your mind and deepens your spiritual walk.
What

will I Study?

The Cyber Security concentration utilizes the computer science foundation while applying the principles of computer and network security, including social engineering, vulnerability analysis, cyber defense, and secure application development. Your course of study will cover:
Computer and network security
Threat and vulnerability analysis
Ethical hacking and penetration testing
Cyber attacks and defense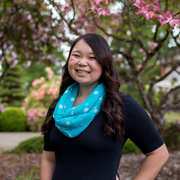 I not only had a good foundation in the fundamental CS concepts, but I also had exposure to multiple languages and technologies that made me flexible and helped me adapt to whatever technology I was working with. In addition to technical skills, I was also able to work on soft skills that proved to be incredibly valuable after graduation. Group projects like Servant Engineering and Senior Design gave me experience with tasks like managing client expectations and requirements, peer evaluations, and working with a team that helped prepare me for post-graduation.
What's

after George Fox

Employment of computer and information technology occupations is projected to grow 15 percent from 2019 to 2029, faster than the average for all occupations. These occupations are projected to add more than 500,000 new jobs, in part due to a greater emphasis on cloud computing, the collection and storage of big data, more everyday items becoming connected to the internet in what is commonly referred to as the "Internet of things," and the continued demand for mobile computing.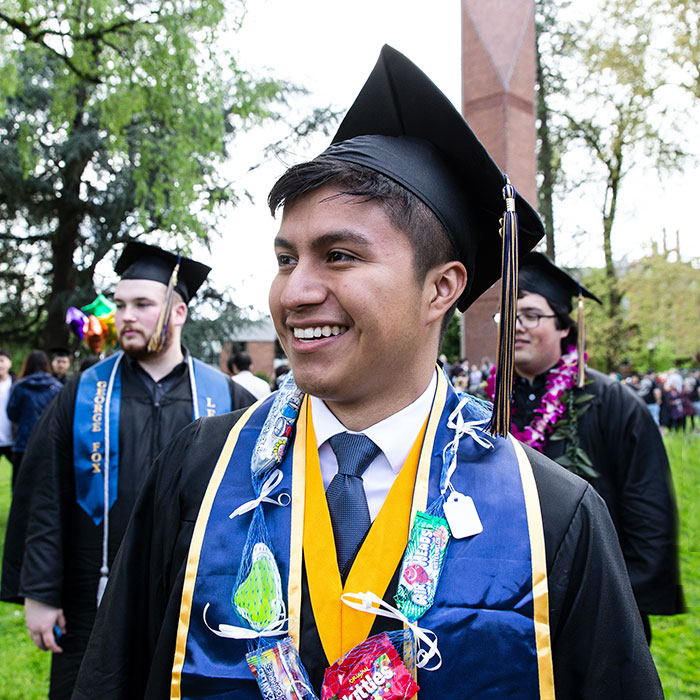 Jobs our graduates have held
Senior Software Engineer, Intel
Security Analyst, Nike
Electrical Engineering Technical Designer, Boeing
Senior Program Manager, Microsoft
Software Engineer, Oracle
Senior Software Engineer, GE
Analyst for Division of Legislative Finance, State of Alaska
Software Engineer, Consonus Health
Senior Support Engineer, Fiserv
Software Developer, McAfee
Software Engineering Manager, Mentor Graphics
Senior Research Scientist, Pacific Northwest National Laboratory
Software Engineer, Axium
Senior Products Analyst, Huron Consulting Group
Informatics Research Scientist, DOW AgroSciences
Component Design Engineer, Intel
Manager of Language Modeling Research, Nuance Communication
Programmer Analyst, Boeing
Graduate schools our students have attended
Johns Hopkins University
Northwestern University
Oregon Health & Science University
Boston University
Baylor University
University of Oregon
University of Washington
Oregon State University
Washington State University
University of Colorado
University of Maryland
University of Minnesota
George Washington University
Colorado State University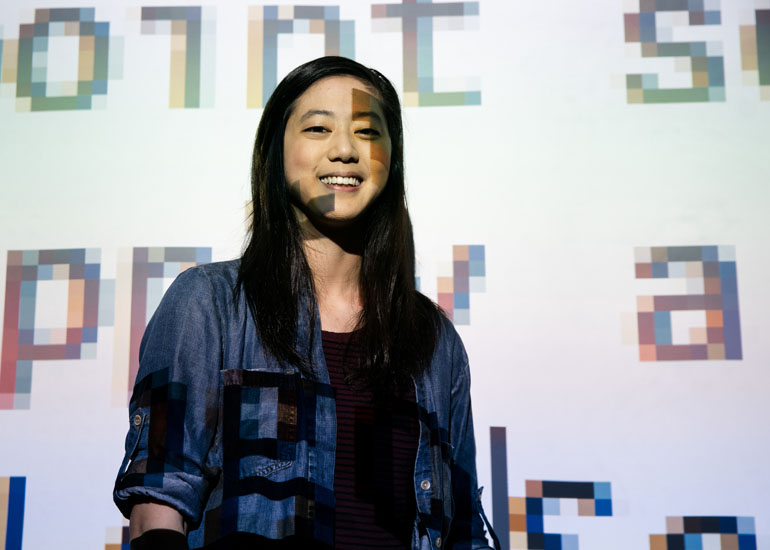 Lydia Taw's journey from 'ground zero' to Amazon
As a sophomore with no coding experience, Lydia Taw decided to change her major after struggling with a Data Structures course, known by computer science students as the "weed-out class."
"I got about halfway through that class and I was like, 'Everybody knows more than I do. I have no coding experience whatsoever. I'm obviously not smart enough to be in this field,'" Taw recalls.
She dropped the class and the major, but her professors wouldn't have it.
"They encouraged me to look beyond what I thought I was capable of," she says. "They literally took me from ground zero to Amazon. My professors played a major role in helping me believe in my ability to do this and developing my confidence.