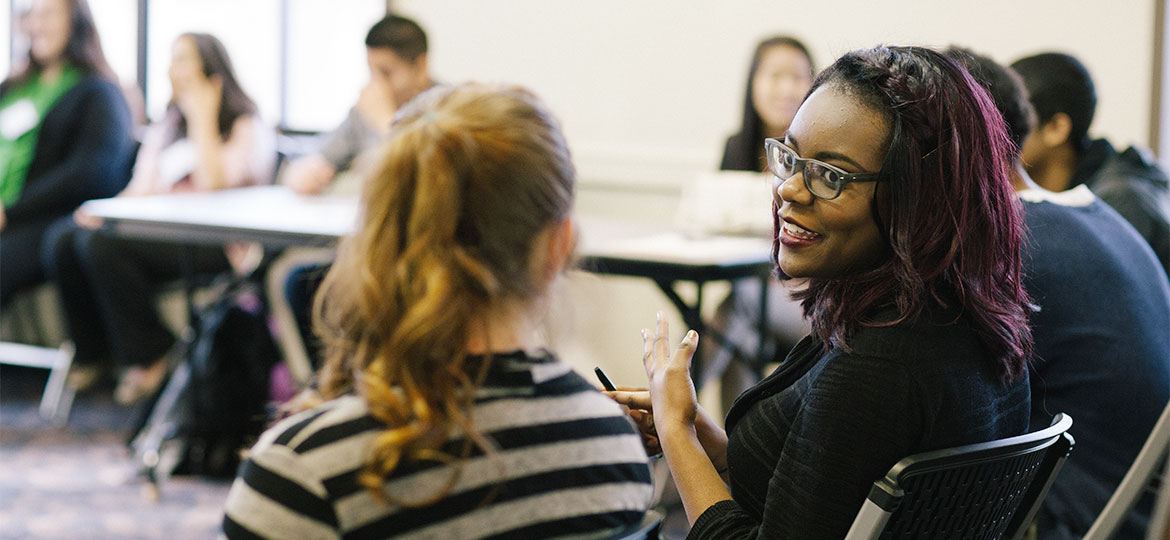 Multicultural Scholarship Opportunities
Scholarship Programs
Mosaic Scholars Program
The Mosaic Scholar Program is a leadership development program built around two different scholarships affiliated with our office (Act Six scholarship and Multicultural Leadership Scholarship). Collectively, and in class-specific cohorts, the Mosaic Scholars engage in retreats, training, meetings, service and leadership opportunities. These scholars are well-known at George Fox and are leaders within and outside of the university community.
Program Benefits
Mentorship: You will be provided a mentor the moment you arrive on campus. This is a current Mosaic Scholar who has gone through training and is dedicated to helping you navigate campus life as you make the transition to George Fox.
Faculty and Staff Support: You will have unique opportunities to interact with key faculty and administrators on campus. These professionals are dedicated to your success on campus and commit to meeting with you on an individual and group basis.
Professional Development: You will receive firsthand information regarding internship opportunities and will be able to participate in professional workshops with topics like resumé building, networking and interviewing skills.
Leadership Development: As the workplace becomes more diverse, companies are increasingly looking for applicants with high intercultural competency. This trait is also important for upward mobility in your chosen career. The Mosaic Scholars Program will help you gain an understanding of your own ethnic identity and how to lead a diverse group of people.
Act Six Scholarship Program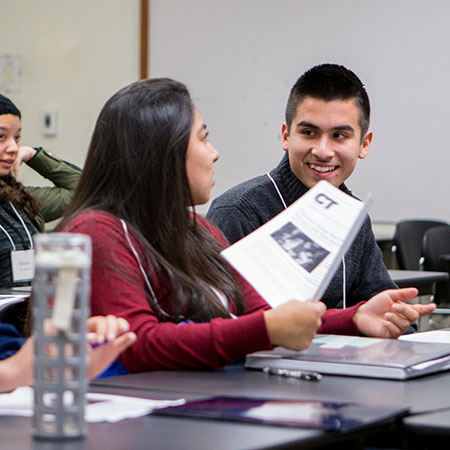 In partnership with Degrees of Change and The Contingent, this leadership and scholarship initiative is the Northwest's only full-tuition, full-need scholarship for emerging urban community leaders who want to use their college education to make a difference on campus and in their communities at home.
Applications are closed for the fall 2023 Cohort. Check out the Act Six website for more details!
Multicultural Leadership Scholarship Program
As a core value, George Fox is committed to living out our commitment to reflect the diversity of God's kingdom. In order to live out this value, we have created a program that is designed to recruit and retain student leaders who are committed to diversity (ethnicity, socio-economic status, and physical disability) and have a passion for promoting multicultural awareness.
Applications close April 1, 2023
Ongoing Scholarship Requirements
In addition to individual scholarship requisites, all George Fox multicultural scholarship recipients must:
Maintain a 2.5 or better GPA
Attend the Mosaic Retreat at the start of their freshman year (excludes Returning MLS recipients)
Attend monthly class-level leadership meetings
Lead or actively participate in two or more leadership/service events or activities each semester (at least one of which must be as a volunteer)
Attend bi-monthly "All Scholars" meetings
Meet with the director of Intercultural Life as required