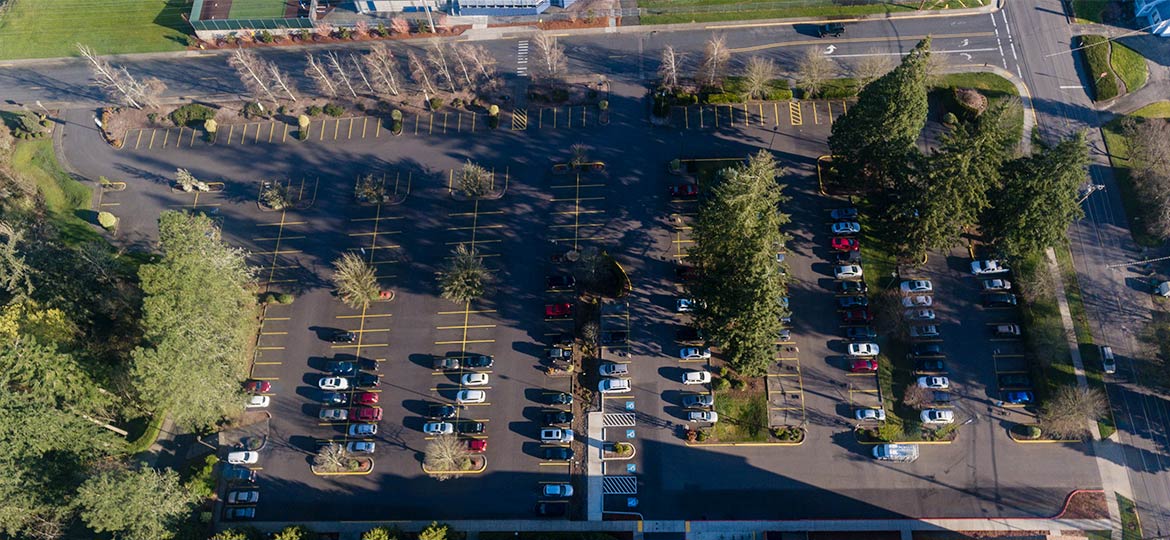 Parking & Bicycle Information
New Parking Policy
The parking policy has changed during the summer of 2022. Please review all information and campus parking map for changes that reflect new policies.
The primary concern of the university's Campus Public Safety office is the safety and well-being of campus facility users. The following policies outline campus parking and traffic regulations in an attempt to familiarize and explain safety protocols to the George Fox University community. Adjustments to regulations may occur and may be publicized; it is the duty of the vehicle owners to be aware of such changes.
Every vehicle on campus grounds is subject to these regulations and may be cited with a fine if found in violation. Parking violations occur against a vehicle and not a particular driver; the registered owner is responsible for all infractions cited against their vehicle.
The university does not take responsibility nor cover loss due to theft, acts of nature, and other unforeseen disasters that may damage someone's vehicle. It is the responsibility of the vehicle owner and their insurance provider to seek restitution for loss. The responsibility is the same as being parked in a parking lot at a store or other event.
More information about parking citations and enforcement can be found on the Parking Citations and Enforcement page.
Campus Public Safety is not responsible for parking information you receive from anyone but us.
Contact us at 503-554-2090 or campussafety@georgefox.edu.
The Campus Public Safety office is located at 212 Carlton Way, next to Weesner House.